Mira Rajput Kapoor Shares A Romantic Picture With A Twist, Netizens Asked, "Is This Shahid" See Inside!!!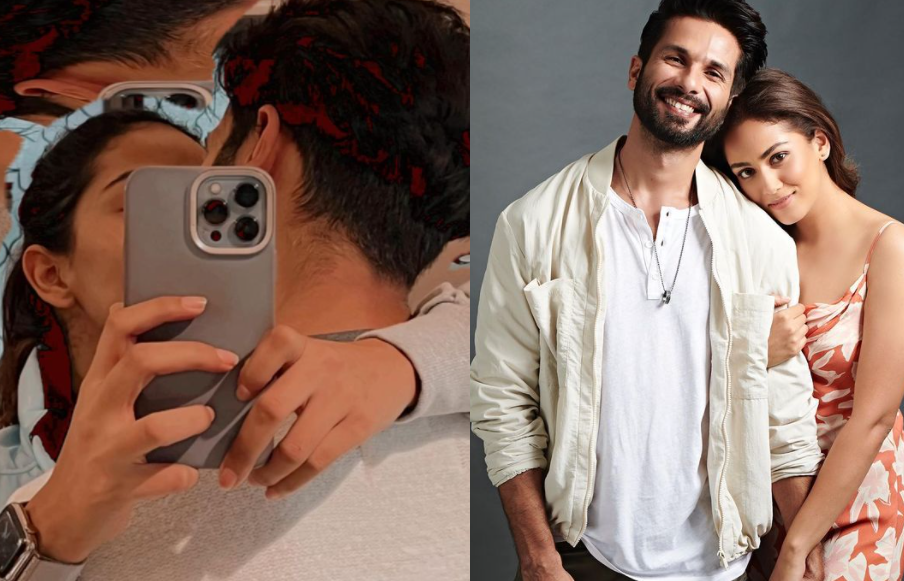 Bollywood stylish actor Shahid Kapoor's wife, Mira Rajput Kapoor recently shared a liplock picture with him. As soon as the post has been posted on social media, worried fans start asking many questions whether it is Shahid? Bollywood actor, Shahid Kapoor and his wife, Mira Rajput have shown their chemistry through social media, still after many years of marriage.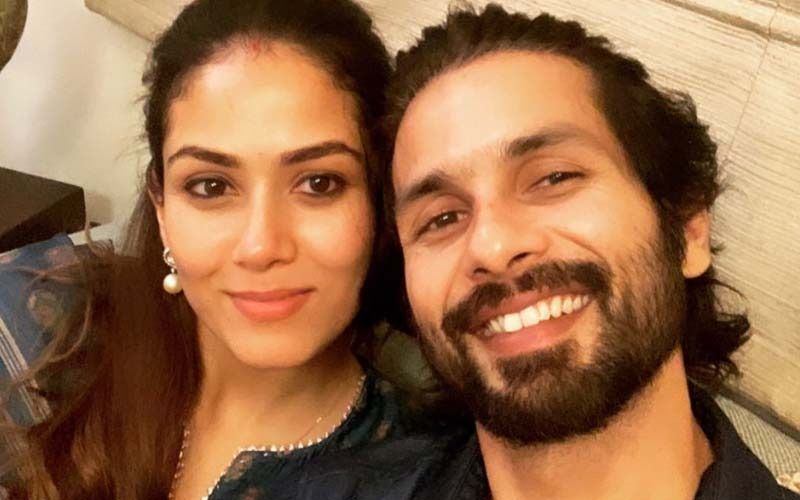 They often shares their lovey-dovey romantic pictures with each other and show how they are special for each and and give importance to each other in their life. On July 7, 2015, the lovebird, Shahid, and Mira got married. After their marriage, they have two adorable babies Misha and Zain. As time goes by, The actor Shahid Kapoor had said once that his wife Mira Rajput has turned their house into a home. They will soon shift to their new home, located in Worli, Mumbai. The loving couple frequently takes to their social media handles and shares a peek of their captivating family.
A few hours back, Shahid Kapoor's wife Mira Rajput shared a romantic post with her husband Shahid Kapoor on her Instagram handle and shared an intimate mirror selfie. Mira Rajput was seen kissing Shahid, although his face was not visible in the picture. Besides the love-filled romantic liplock picture, Mira Rajput wrote: "Sunday binge."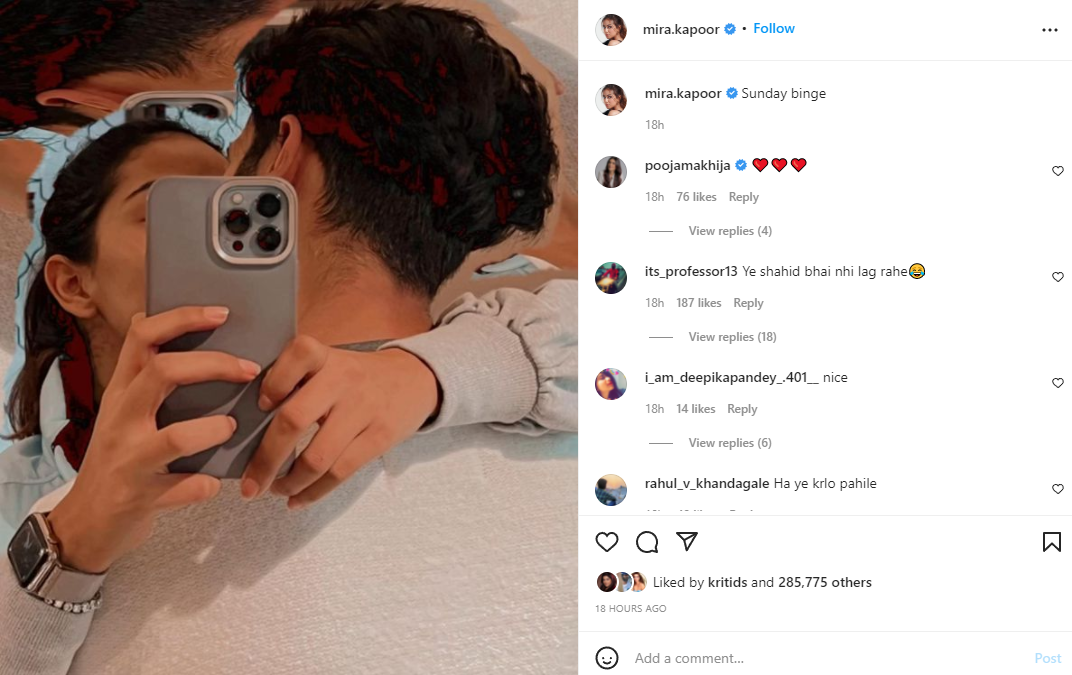 After seeing this romantic picture of Mira and Shahid, netizens get into higgledy-piggledy where Shahid's face is not revealed in the picture. This picture excited netizens as they started the comments on Mira's post. "Ye shahid bhai nhi lag rahe", commented a fan while another added, "Shahid to nhi lagta". Several users also reacted in the same way to Mira's post while another user commented, "Is that Shahid i don't think he is".
What do you think about it?