Malaika Arora Smiles With Embarrassment As Geeta Kapur And Terence Lewis Makes Fun Of Her Walk; Checkout The Video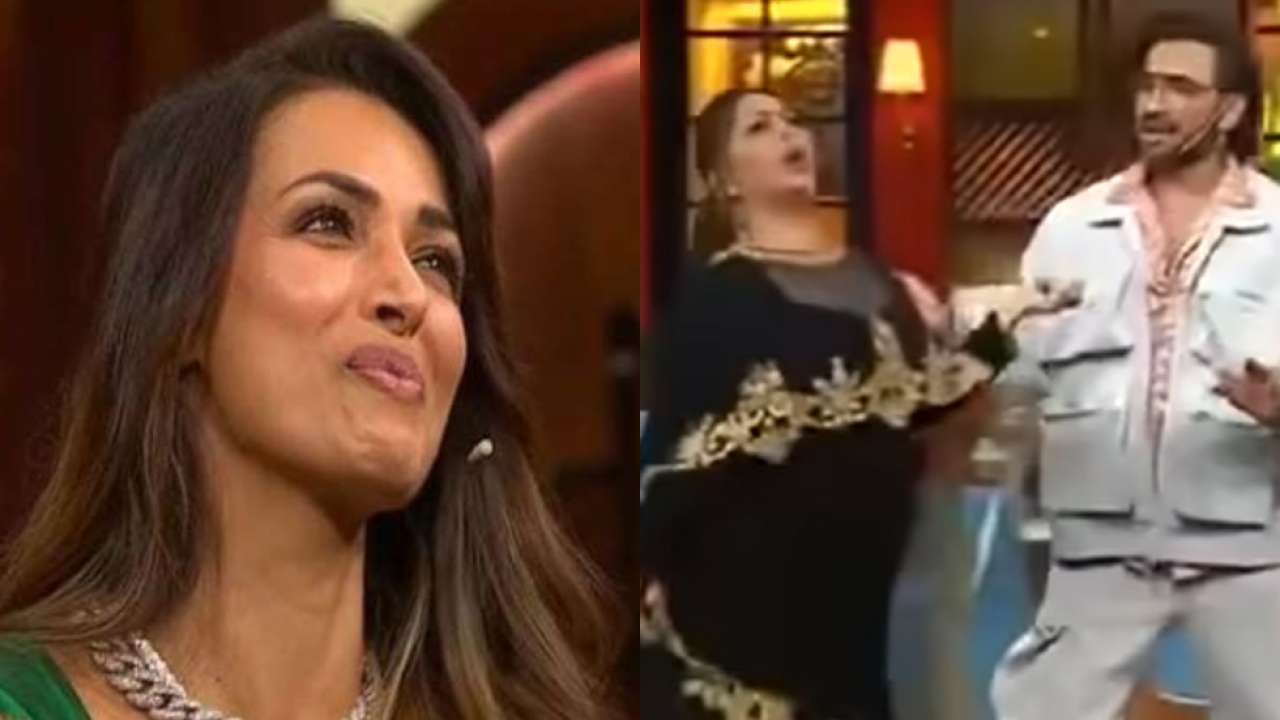 The Kapil Sharma show is one of the most popular comedy shows on Indian television. The show hosted by Kapil Sharma witnesses different stars every week. Almost everyone from movie stars to reality show judges come to the platform to promote their upcoming projects. This time Kapil welcomed the dance reality show judges Malaika Arora, Terence Lewis, and Geeta Kapur on the show who were there to promote another season of India's Best Dancer.
However, amid all the fun and jokes Geeta Kapur and Terrance Lewis could be seen mimicking Malaika Arora in front of her. The promo shot of the episode which is going viral on the internet starts with Kapil Sharma asking Malaika about her dog Casper. To this, Geeta Kapur immediately took over the stage to show how Malaika Arora goes out for a walk with her dog. After this, Terrance Lewis joins Geeta and he started imitating how Malaika Arora poses for Paparazzi.
Check out the video here:
Malaika Arora is quite famous for the way she poses for the shutter bucks and it seems that she's also the favoutire one of the paparazzi. Every time the diva walks out of a gym or yoga class the photographers are ready to click her pictures. Recently there was another video in which Malaika could be seen walking like a duck and she got trolled for it badly.
View this post on Instagram
Although, mimicked by your own colleagues left Malaika quite embarrassed and she could be seen smiling with her cheeks turned red. Later in the show, Krushna Abhishek joins the team to entertain everyone by dancing to Sridevi's song 'Main Teri Dushman'. Krushna is also famous for accurately mimicking the legendary actor Jeetendra.