'Mahabharat' Fame, Nitish Bharadwaj On Separation From Wife, Says, "Divorce More Painful Than Death" Read On!!!
'Mahabharat' fame, Nitish Bharadwaj revealed his heartbreaking separation from his wife, Smita Patel, and he admitted that divorce is more painful than death, in his recent interview; the matter is still in court. Nitish Bharadwaj is suffering from the worst phase of his life due to separation from his wife. Veteran actor, Nitish Bharadwaj doesn't need any introduction as he is prominently known for his portrait of 'Lord Krishna' in B.R. Chopra's legendary television series 'Mahabharat.'
Nitish Bharadwaj had also worked in several films like Njan Gandharvan, Mohenjo Daro, and Kedarnath. Besides all this, the actor Nitish Bharadwaj has also worked as a screenwriter, film producer, and director in his prestigious career. In 199, Nitish Bharadwaj had got married to an IAS officer named Smita Patel, only a few people know about that.
They have adorable twin daughters. Unfortunately, Nitish Bharadwaj and his wife Smita Patel had got separated now after18 years of their marriage over some clashing issues. In an interview with ETimes, Nitish Bharadwaj revealed his separation from his wife, Smita Patel. They had separated back in 2019 after facing some unsettled differences in their married life. He also revealed that the case is still pending in court, and his twin daughters are living with his wife ever since.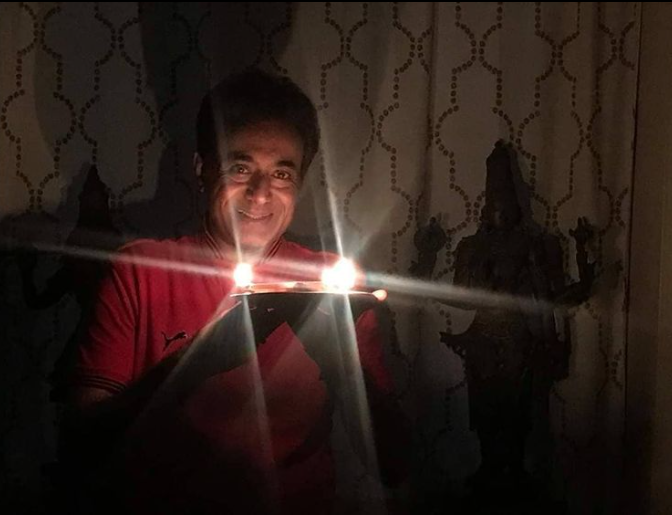 Nitish Bharadwaj was asked to share his thoughts about divorce and what it feels like to part ways with someone, you have spent your life with. Answering this, Nitish stated that divorce is more painful than death. Explaining the reason behind his statement, he said: "Yes, I filed for a divorce in the Family Court in Mumbai in September 2019. I do not want to get into the reasons why we separated. The matter is in court right now. All I can say is that sometimes divorce can be more painful than death as you live with an amputated core."
On the work front, Veteran actor Nitish Bharadwaj was last seen in the film, Kedarnath, along with late Sushant Singh Rajput, and Sara Ali Khan.