Taapsee Pannu Responded To Sonakshi Sinha's 'Nepotism Debate Is Useless' Comment; Here's What The Actress Said
Taapsee Pannu needs no introduction, being an outsider she has worked hard to make her own space in Bollywood. Taapsee does not belong to any filmy family background and yet has managed to do some of the most complex characters with ease and nailed it. The actress has now turned into a producer after she has announced her own production company called 'Outsiders'.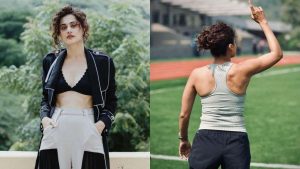 The Rashmi Rocket actress has now responded to Sonakshi Sinha's recent comment about star kids also being thrown out of films. Sonakshi had earlier cited that every actor has lost out on projects and the whole nepotism debate is useless. To This, Taapsee has corrected the actress and mentioned that star kids aren't replaced by those without industry connections.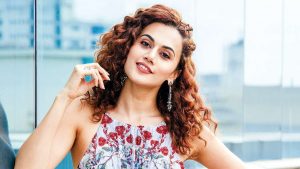 In an interview with Bollywood Bubble, Taapsee said, "Definitely, I feel any actor – star kid or not a star kid – will be losing out on films to someone else. But the criteria is not that the star kid has lost out on the film because that person is an outsider so that person got the film, but as outsiders, definitely, we have lost out on films because someone was there recommending and pushing someone's name who definitely had those contacts in the industry. And those are mostly star kids, right?"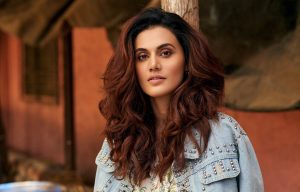 Taapsee continued further and added, "I'm not saying they wouldn't have lost out on films, but they wouldn't have lost out on films to outsiders because of the fact that they are outsiders, so that is the difference. But every actor has gone through a situation where they've been pushed out of a film. Can be star kids or even outsiders."
On the work front, Taapsee is all set for the release of her sports film Rashmi Rocket. The actress has gone for a major physical transformation to ace the role.