Superstar Hrithik Roshan has been making news since yesterday after the actor got mobbed with sons. The actor was out with his boys for a film screening but on his way back something happened that left the actor furious. When Hrithik was asking his sons Hrehaan Roshan and Hridhaan Roshan to get in the car, a man suddenly appeared and tried to click a selfie with him forcefully.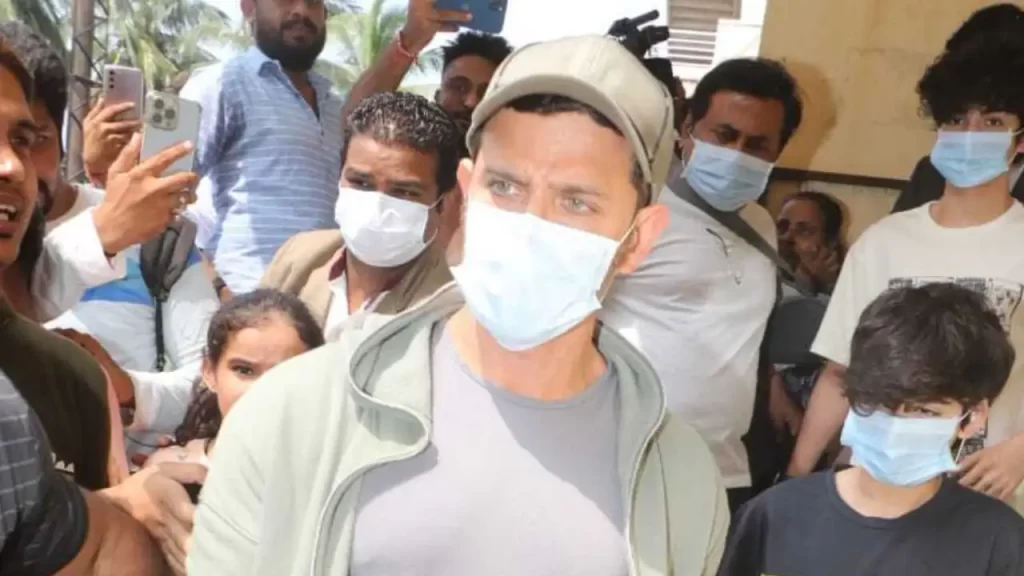 In a video that is going viral on the internet, Hrithik is seen in a grey jacket and purple T-shirt. The actor is also wearing a mask to hide his identity. The actor's bodyguard is trying to make his way clear but the man pushed the security guards and clicked a selfie. Later, Hrithik is seen confronting the man and angrily asking him "kya kar rha hai?".
The actor's bodyguard is also shouting at the people present there. One of the men says that "ye bachcha wait karha hai kafi der se," the body guard then yells "bacho ko leke kyu kade ho?". The actor then quickly gets into his car and leaves.
View this post on Instagram
The actor was visibly upset with this fan's behaviour when he left the place. Meanwhile, the video has been circulating online and receiving mixed reactions from the netizens. Some are advising fans to not treat stars as gods while others are asking to respect their privacy.
Earlier, a similar incident happened with Shah Rukh Khan at the airport. The actor was coming out of the airport with his son when a man held his hand and clicked a selfie.