When discussing the recently released Alia Bhatt and Ranbir Kapoor film Brahmastra, Bollywood actress Kangana Ranaut took jabs at producer Karan Johar and director Ayan Mukerji. The actress from Dhaakad believes that the director "burned 600 crores to ashes." Discover more inside!
Brahmastra: Part One – Shiva, the eagerly anticipated movie starring Alia Bhatt and Ranbir Kapoor, opened to mixed reviews from reviewers and audiences on September 9. But Kangana Ranaut has already called the expensive film a "failure." In addition, the Dhaakad actor criticised the movie's creators as "creativity-deprived, success-starved, greedy people" in a statement.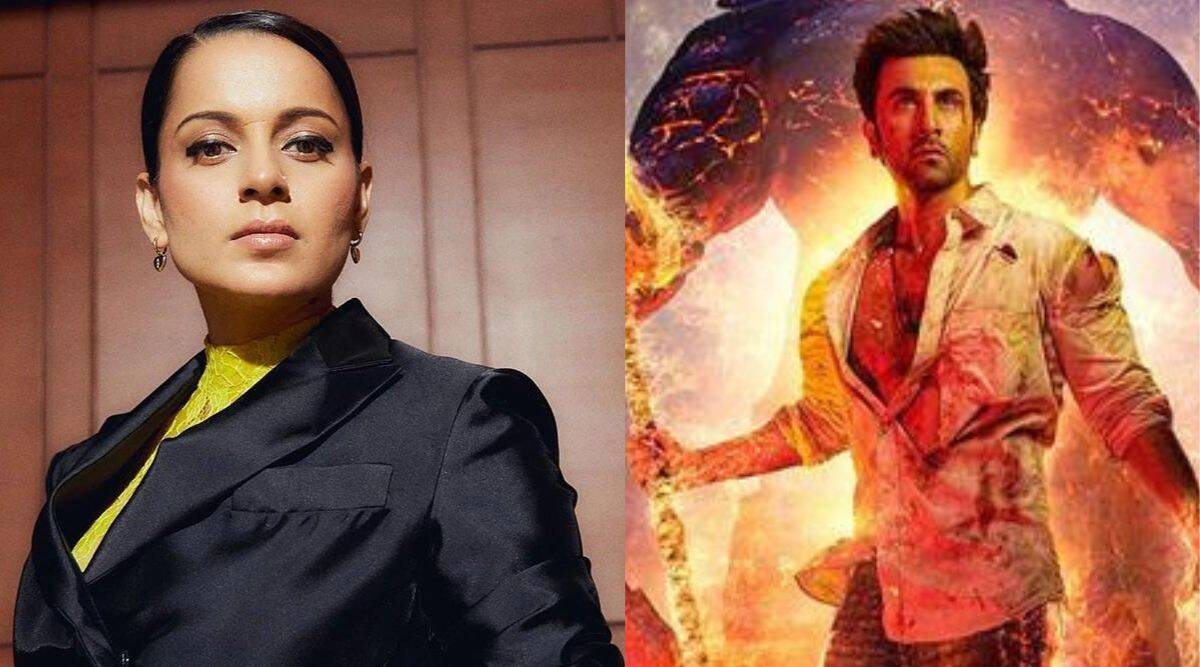 A few hours after the movie's debut, Kangana responded to a critical review on her Instagram Story. It was a screenshot of a bogus Twitter account belonging to renowned trading expert Sumit Kadel. She put this in the caption:  "This is what happens when you try to sell a lie, @karanjohar in every show forces people to call @aliabhatt and Ranbir best actors and @ayan_mkerji a genius… slowly he started to believe this lie… what else explains the 600 cr budget of this film to a director who never made a good enough film in his life… Fox studio in India had to sell itself to fund this film… How many more studios will be closed because of these clowns?"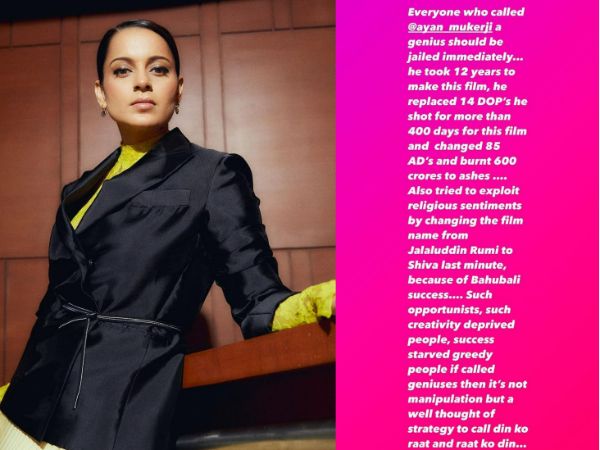 The actress continued to criticise producer Karan Johar and director Ayan Mukherji in her subsequent posts, accusing them of "burning Rs 600 crore to ashes." She went so far as to say that the couple's mythological drama was an attempt to "exploit religious sensibilities." "Everyone who called Ayan Mukerji a genius should be jailed immediately… He took 12 years to make this film, he replaced 14 DOP's he shot for more than 400 days for this film and changed 85 ADs and burnt 600 crores to ashes.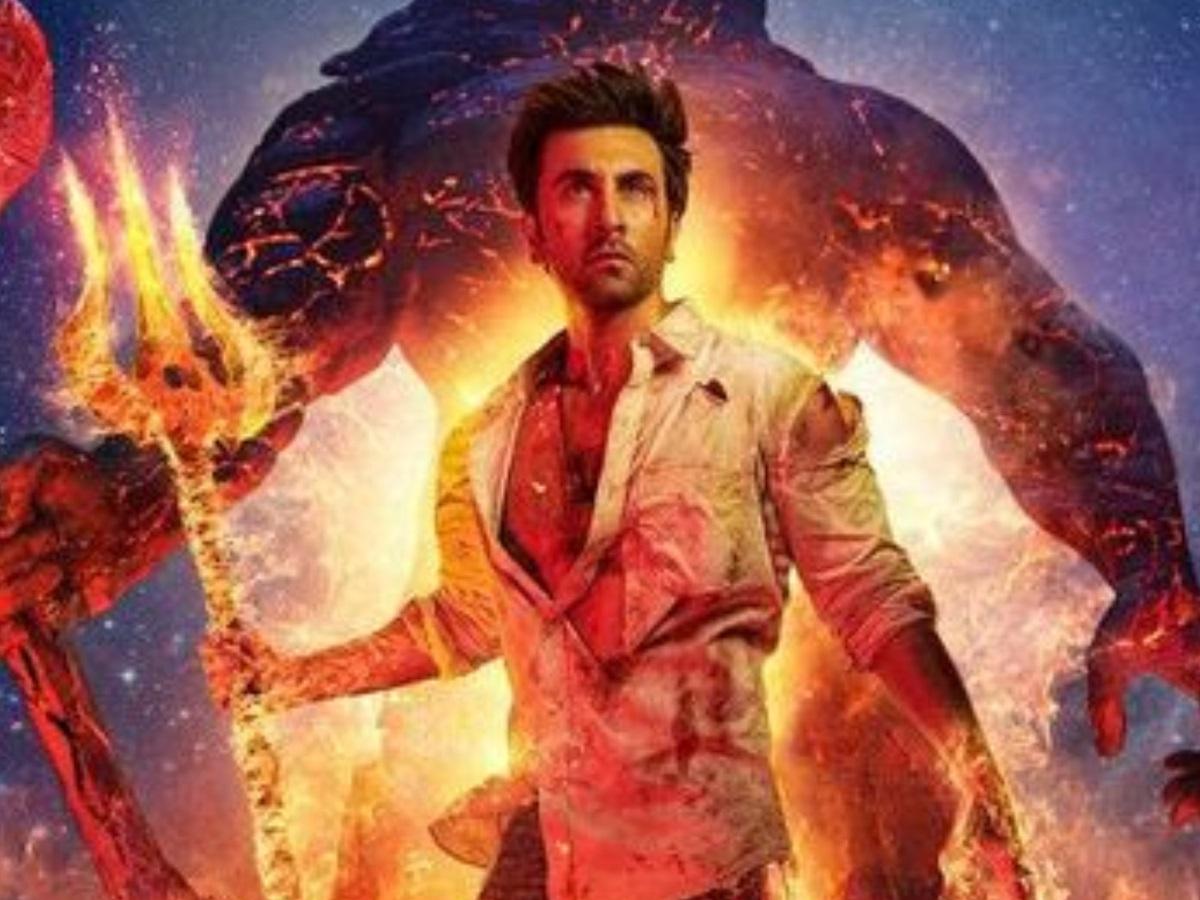 Also tried to exploit religious sentiments by changing the film name from Jalaluddin Rumi to Shiva at the last minute, because of Bahubali's success…. Such opportunists, such creativity deprived people, success-starved greedy people if called geniuses then it's not manipulation but a well thought of a strategy to call din ko raat and raat ko din," she penned. Kangana Ranaut also asserted that Karan Johar "controlled the media and imprisoned KRK" in one of her articles.