Kiara Advani Gives A Surreal Reaction To Sidharth Mentioning Her Lucky To Have A Stylish Hubby: See Here!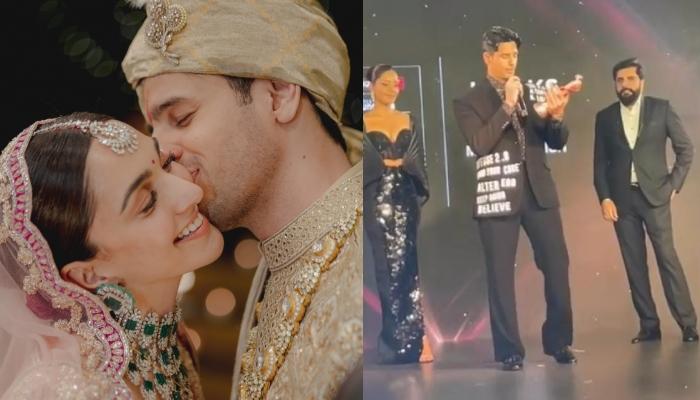 Sidharth Malhotra received an award for his eye-catching style, which he dedicated to his newlywed wife, Kiara Advani. Yet her response was simply impossible to overlook! On February 7, 2023, Bollywood diva Kiara Advani married her soul mate Sidharth Malhotra in a picturesque ceremony in front of their loved ones. Since then, the devoted pair has made the most of each new stage of their life. Sidharth and Kiara are in fact establishing relationship goals, from participating in the festival of colours together to taking romantic getaways and dedicating their accomplishments to one another. After Sidharth Malhotra was recognised for his attention-grabbing style once more, he dedicated this to his recently wed wife, Kiara Advani.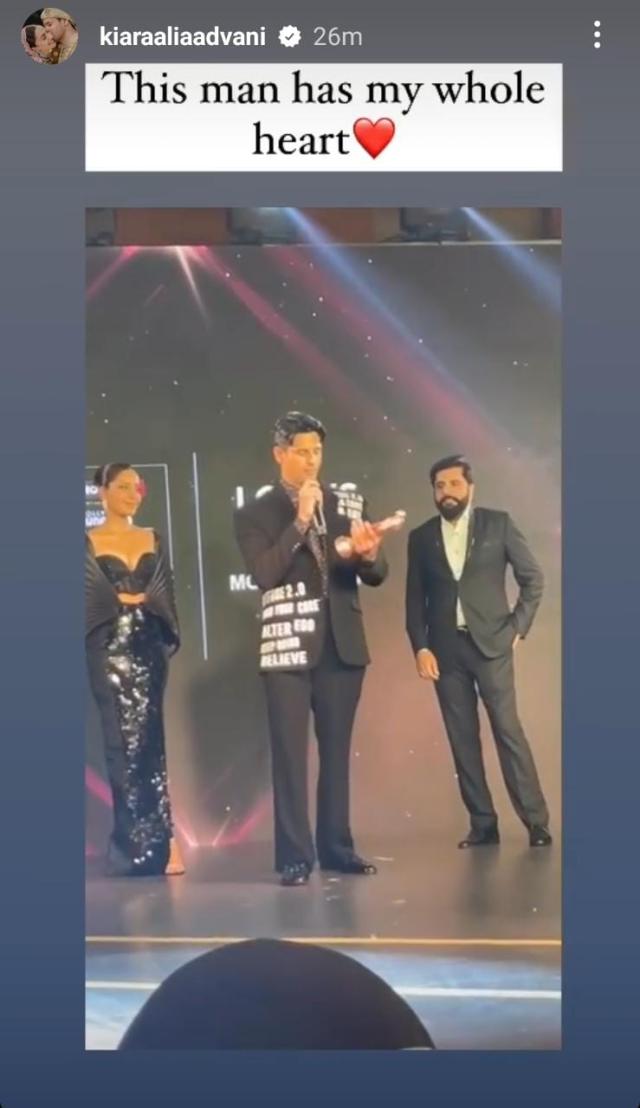 Kiara Advani's reaction to her husband, Sidharth's speech post getting awarded
On March 25, 2023, Kiara Advani uploaded a video to her Instagram stories showing her husband Sidharth Malhotra attending an award ceremony. He was seen in the video giving a speech after winning the honour, reportedly for his fashionable appearance. Also, he was overheard saying that this is his second honour since marrying his sweetheart. Sidharth said Kiara is fortunate to have a fashionable husband like him while dedicating the prize to his wife, and the actress agreed. She said she had the man's best interests at heart. We overheard Sidharth saying: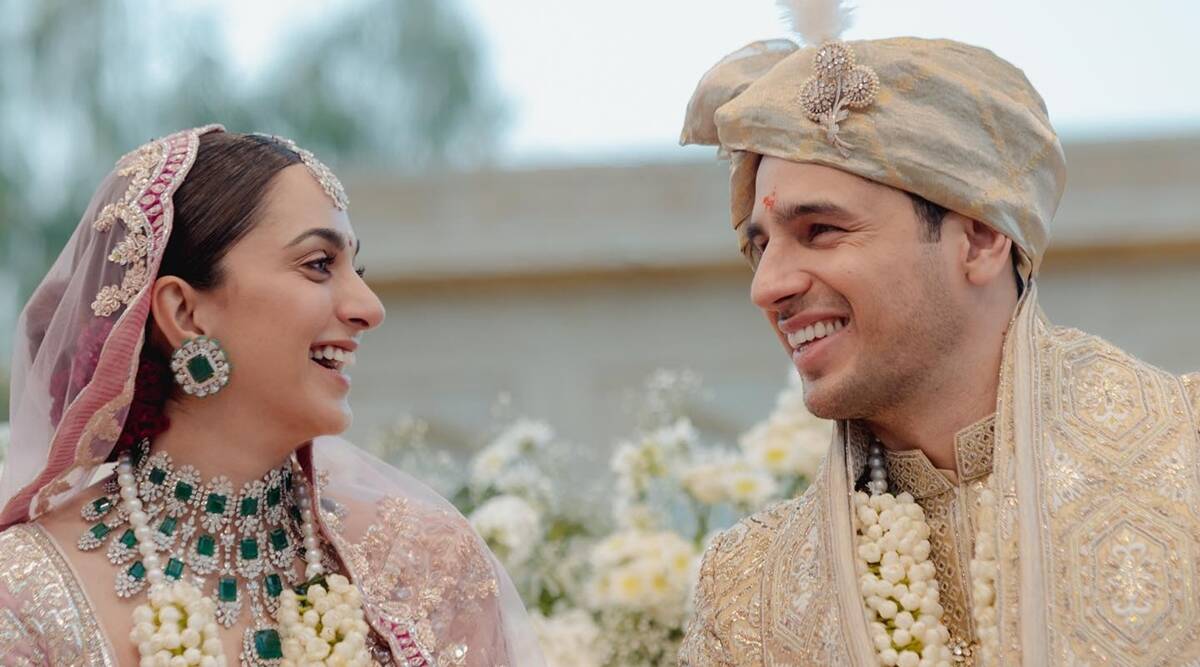 "Thank you BollywoodHungama, this is actually my second award that post my marriage, pehela wala acting ke liye that aur dusra wala bhi style ke liye hai. So i think my wife will be happy as she has a good actor who is extremely stylish. This one goes to her and all the stylists and designer everywhere, who are making me look cool and have different looks. Thank you so much gyus."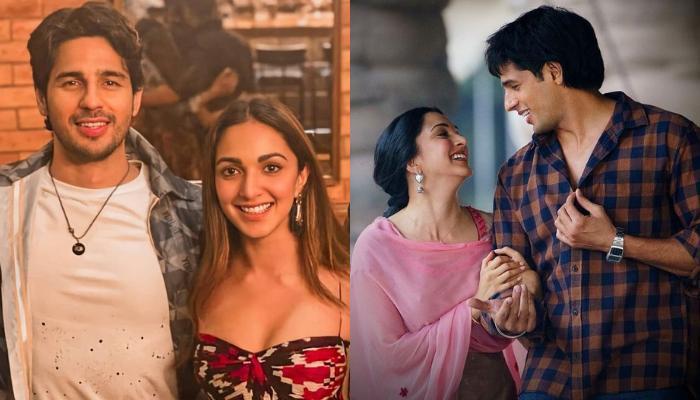 Kiara and Sidharth took a far-flung honeymoon soon after being married. Later afterwards, on February 21, 2023, Kiara and Sidharth were seen at the airport as they were leaving on their honeymoon. The couple could be spotted smiling while posing for photos in a pap's glance. The newlywed Kiara looked lovely in a white tank top with no sleeves and flared trousers. She finished off her appearance with understated makeup, a fanny pack, and a headband. In contrast, Sidharth appeared dapper with a mauve t-shirt, white slacks, and sunglasses. To watch the video, click here.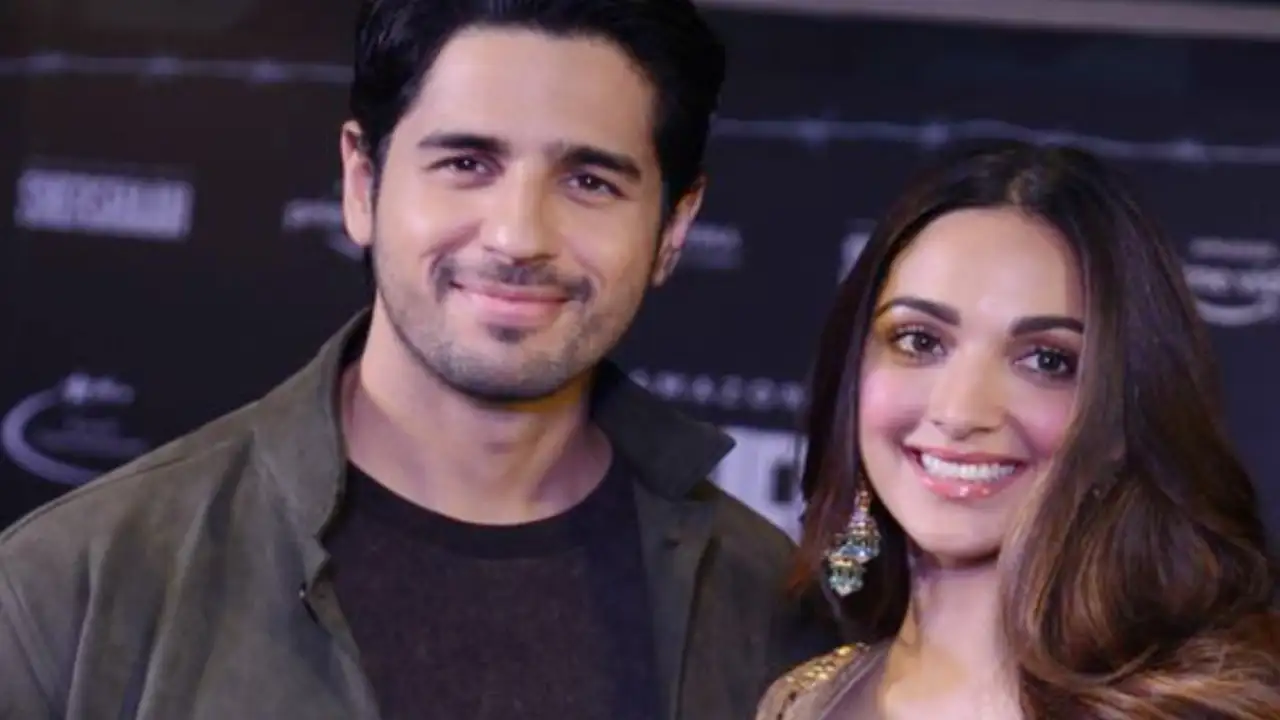 On March 7, 2023, Kaira Advani and Sidharth Malhotra, a newlywed couple, participated in their first Holi celebration as a married pair. Sidharth posted a beautiful photo of himself and his wife during their Holi celebration on his Instagram account, just as every adoring husband does. Sidharth and Kiara appeared identical in white shirts in the picture. In addition, the couple looked gorgeous together despite having colourful paint all over their faces. Sidharth had written a poem on playing the first Holi with his "MRS" alongside it.