Kareena Kapoor Khan Opens About How Co-Star Aamir Khan And Their Upcoming Film Laal Singh Chadha Has Gone Through A Lot In Two Years
Kareena Kapoor Khan and Aamir Khan have already worked together in blockbuster films like 3 idiots, and the critically acclaimed movie Talaash. The duo is back on the screen with yet another interesting project called Laal Singh Chadha which is a remake of the Hollywood film Forrest Gump. However, the film is being shot for almost two years now and has faced many ups and downs during the shoot.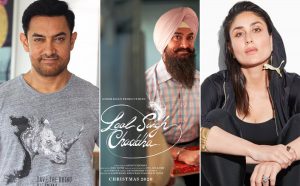 Talking to PTI Kareena Kapoor said, "I'm extremely excited as Aamir and I are coming together after 3 Idiots and Talaash. It's very special and we have worked very hard. Especially, Aamir, he has gone through a lot. It's a brilliant script and I'm hoping it will come on the screen the same way and everyone is going to like it."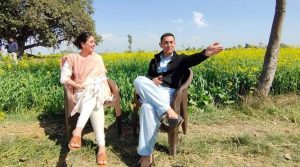 Kareena Kapoor continued further and added, "We finished my portions during the Covid wave in Delhi. That was the first time I went on a set amid the pandemic and we followed all the protocols. It gave me the confidence that I can actually do really well when shooting films with fewer people."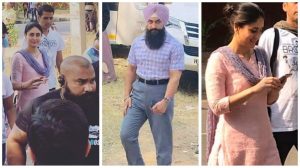 Kareena Kapoor was also pregnant with her second child Jeh during the shoot of the film. The actress had even jokingly said that Jeh is practically the part of the film. On the other hand, Aamir Khan had announced his separation with wife Kiran Rao during the shoot of the film. The couple in a joint statement had announced their divorce after 15 years of marriage. Although, both Kiran and Aamir stated that they will always be there for each other not as partners but as family and co-parents of their son Azad.
The movie Laal Singh Chadha is set to release in February 2022 which was earlier supposed to release in December this year.