Saif Ali Khan Lashes Out On Fans For Constantly Clicking Taimur & Kareena, Netizens React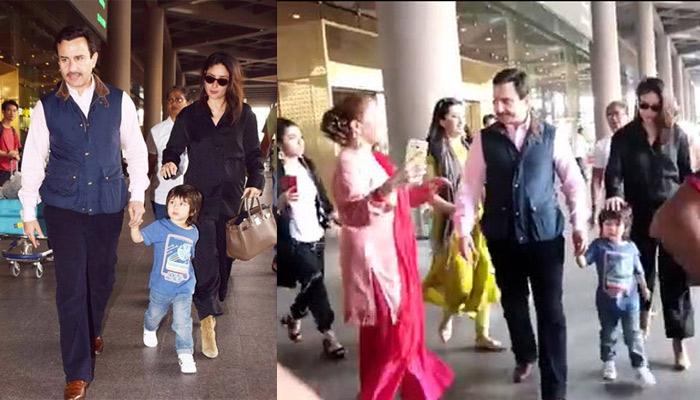 Being a star is not easy, especially when you are living in a country like India where the fans worship their celebrities. Your life changes as you gain stardom and once people start noticing you out on the streets, you become surrounded by nothing but fans. However, you need to be calm and cool as well throughout the situation and make sure that you are handling your fans with grace.
The Pataudi family is known for its demeanour and a great attitude with which it handles the stardom. Whether we talk about Saif Ali Khan, his wife Kareena Kapoor Khan, daughter Sara Ali Khan, and even the little nawab Taimur Ali Khan, they all just know how to cool-ly deal with such situations when you are surrounded by fans. But recently, Saif Ali Khan lost his cool and lashed out at fan for constantly trying to click pictures with him, Taimur, and Kareena Kapoor Khan.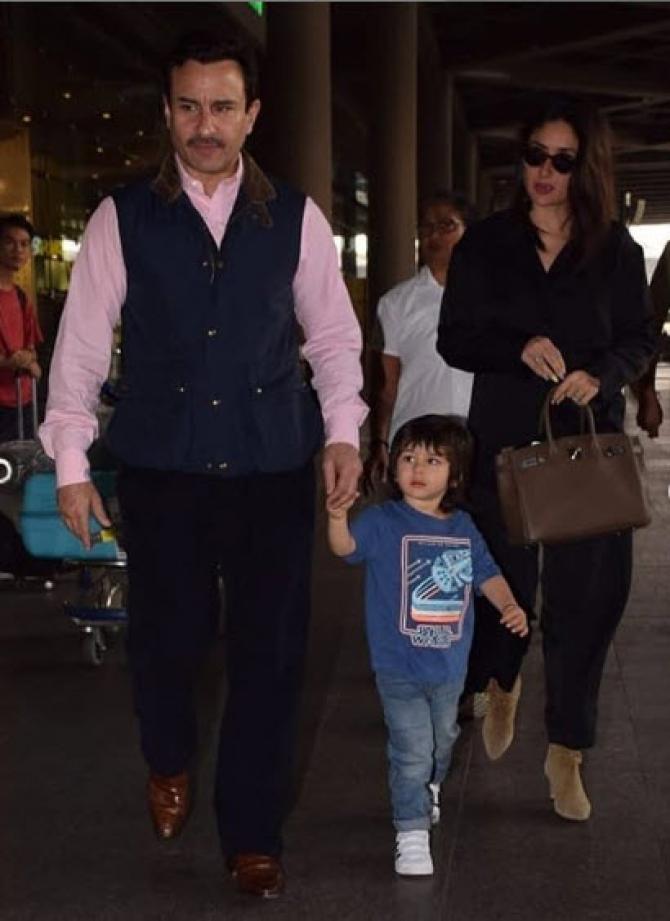 The Nawab of Pataudi, Saif Ali Khan was spotted at the airport with his Begum, Kareena Kapoor Khan and chote Nawab, Taimur Ali Khan on January 12, 2020. After the exit from the airport, the trio was crowded by the fans and followers in the constant demand of pictures with them. Saif, who is otherwise cool with the fans lost his temper and requested them not to click the pictures, but the crowd didn't give them the way and were constantly touching them and clicking them. A persistent fan was seen walking beside Saif and continuously taking pictures. An irritated Saif lost his cool and pulled his arm down before he made his way towards his car. Saif, who was holding Taimur in his arms rushed to the cars and on the other hand, Kareena was left behind, as the fans were not giving her the way. Check the video below:
While the majority of the times, such an action would have gotten a lot of backlash from the netizens, Saif's action here was applauded by his fans. Many felt that fans should respect the privacy of the celebs as they too are humans. Some commented that instead of covering them, they should let them walk freely.
One of the comments could be read as "Seriously .. People are irritating sometimes ..if he don't want to click any pictures as you can he is carrying his son so it's completely fine, public should respect their privacy." The other one wrote,  "Why do people behave mad..just give them some space especially when they have there kid in hand."