Despite the fact that Taimur is a two-year-old kid, Taimur is a star now. Taimur's popularity and how paparazzi wait to get one good click of him. Taimur has outlived his superstar parents' stardom and now Saif Ali Khan's and Kareena's every interview turns into Taimur Ali Khan's chitchat session. Without even a single screen presence Taimur has a huge fan base drooling over him and there are several fan pages dedicated to him.
Taimur is no less than a Bollywood celebrity and he is followed everywhere by the paps and it gets very difficult for his star parents to accompany him everywhere. So some celebs hire nannies to take care of their children. And Taimur's nanny Savitri is as famous as Taimur as she accompanies him everywhere he goes. The one question that has always surrounded the internet is Savitri's salary. As per reports Savitri earns a whopping amount of Rs 1.5 lakh per month.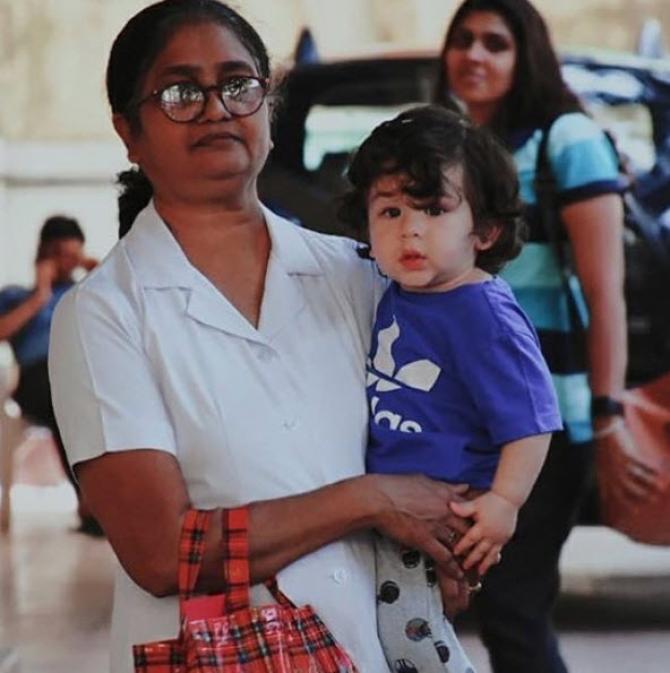 A report in Pinkvilla had quoted a source saying, "Taimur's nanny draws a basic salary of Rs 1.5 lakh a month. It can go up to Rs 1.75 lakh depending on the extra hours she spends at his home. There is an over-time fee for every extra hour spent with the child. Plus, she has a car at her disposal to take the child in and around Bandra."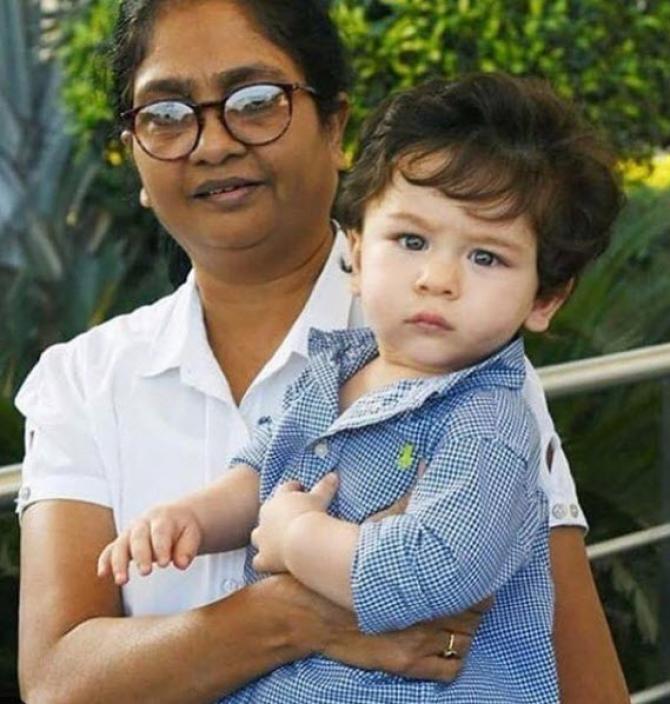 In a recent interview, Kareena was asked to address the reports concerning Savitri's salary of 1.5 lakh per month. To which she replied, "Really? But like I said, I don't talk shop."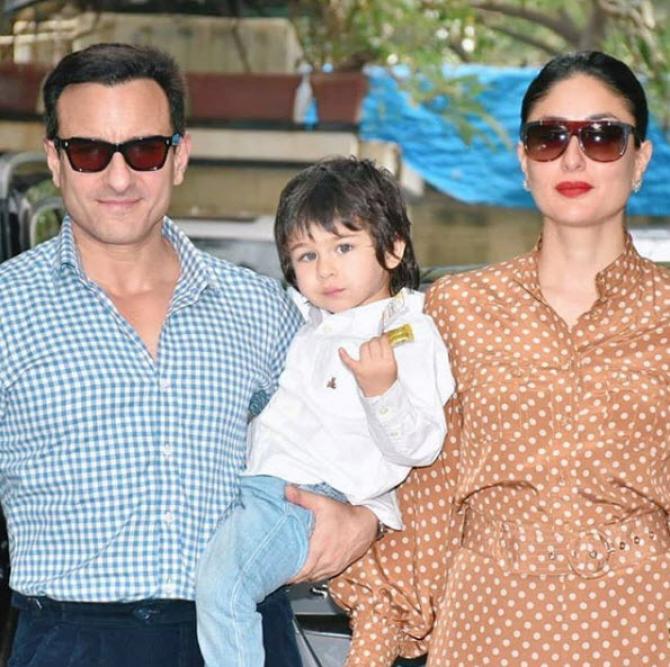 Earlier in an episode of Kareena Kapoor's radio chat show "What Women Want" Kareena had slammed those who shame celeb moms. She had stated, " "I have to address one thing… recently I got trolled on a photo where I was getting into a private jet… and the trolling was about how apparently, I'm a careless mother who's letting my kid be brought up by nannies." Kareena had given a befitting reply to all those who think she is a careless mom and was quoted as saying, "To you judgemental folks who know nothing about my life, please note that there's a finger I'm showing you in my mind right now."  
The mystery around Taimur's nanny's salary still continues.