Kangana Ranaut's Sister Rangoli Reveals The Name Of Her Ac`id A`ttacker & The Scary Story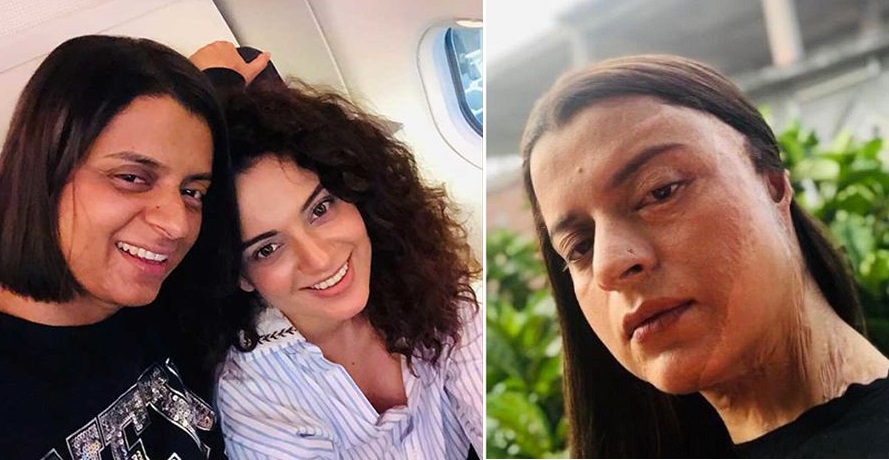 With Deepika Padukone's movie Chhapaak due for its release, there is a lot of fuzz going on around the same. People are coming out to share their stories and ordeals of ac`id a`ttack and one among them is Kangana Ranaut's sister Rangoli Chandel. She took a jibe at Deepika Padukone and when people asked her to share her own story, she was brave enough to say everything.
Yesterday, after Chandel took a dig at Chhapaak actress Deepika Padukone, one of her followers took to Twitter to ask Rangoli to leave Deepika and challenged her to reveal her story. The Twitterati wrote, "Leave Dp she is pr queen anyways n diplomatic, reveal your attacker name in public? Everyone knows about your story but you never mentioned your attacker name? Reveal his identity also.." Replying to the tweet, Rangoli retweeted sharing her story and revealing the name of her attacker. She addressed the tweet to Arzita Singh and mentioned that the name of her attacker is Avinash Sharma.
Kangana Ranaut's sister shared how she was staying in a PG with four girls when the acid attack happened. In her tweet, Rangoli Chandel wrote, "I was sharing PG house with four girls, a young stranger came asking for me my friend vijaya  said someone asking for you I opened the door, he was carrying a jug full of ….and just than in one second CHAPPAK…."