Karan Johar's Alleged Drug Party Video Gets Clean Chit From Forensic Science Lab: Reports
Everyone remembers the controversial video that Karan Johar shared on his social media around a year back. The video showed stars like Arjun Kapoor, Malaika Arora, Shahid Kapoor, Mira Rajput, Vicky Kaushal, Varun Dhawan, Deepika Padukone, Ranveer Singh, and many more. The way the stars acted, it seemed that they are under the influence of drugs. And a case had also been registered for the same. However, it seems that it wasn't true after all and the stars act this way at parties without any drugs. Yes, as per reports from a forensic science laboratory, the video has received a clean chit.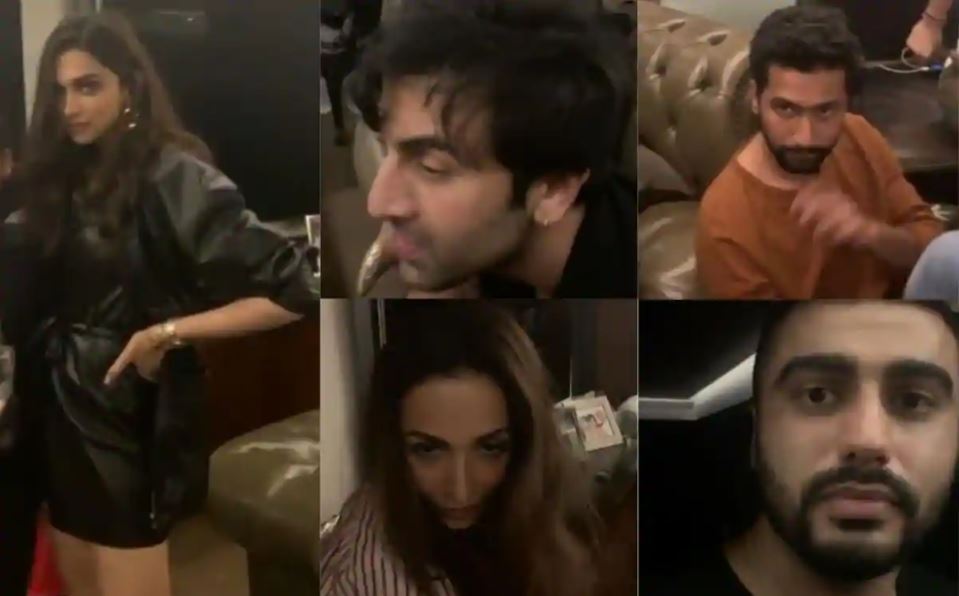 According to a report published in NDTV, officials at Forensic Science Laboratory have now given a clean chit to Karan Johar's alleged drug party video in which Vicky Kaushal, Deepika Padukone, Shahid Kapoor, Malaika Arora, and others were said to be in a drugged state. The report reveals that the white line seen in the video is nothing but mere reflection of tubelight. The FSL has also stated that no drugs and illegal substance was found at Karan Johar's party by inspecting the video.
Earlier, Karan Johar had given out his clarification on the viral video saying that he does not consume narcotics neither does he encourage consumption of drugs. He has posted a note on social media that read, "Certain news channels, print/ electronic media and social media platform(s) are wrongly and misleadingly reporting that narcotics were consumed at a party that I, Karan Johar hosted on July 28, 2019 at my residence. I had already clarified my position way back in 2019 that the allegations were false. In view of the current malicious campaign, I am reiterating that the allegations are completely baseless and false. No narcotics substance was consumed in the party. I WOULD LIKE TO UNEQUIVOCALLY ONCE AGAIN STATE THAT I DO NOT CONSUME NARCOTICS AND I DO NOT PROMOTE OR ENCOURAGE CONSUMPTION OF ANY SUCH SUBSTANCE."