Want To Know About Some Viral Speculations Regarding Priyanka Chopra's Pregnancy? Checkout!!!
Now, everyone has got familiar with the child of Priyanka Chopra and Nick Jonas. On this day, let's know about a viral picture of Priyanka Chopra. In the picture, the questions were raised upon the stomach of actress. Let's checkout the whole story.
Priyanka Chopra had given her presence at the Cannes Film Festival and became the person of discussion due to her belly fat. The actress was dressed in Thai High-slit gown of Shimri black and maroon color on the Red carpet. Priyanka's fans got impressed with her fashionable attire in Cannes but also raised question upon seeing her belly fat.
Priyanka's stomach raised question upon her pregnancy. Many fans commented upon her picture. A user wrote, "I think Priyanka is pregnant", whereas other wrote, "Is Priyanka pregnant?" Another user wrote that the actress is pregnant with an emoji. A user wrote, "baby bump?" Another fan of Priyanka wrote, "surely Priyanka is pregnant".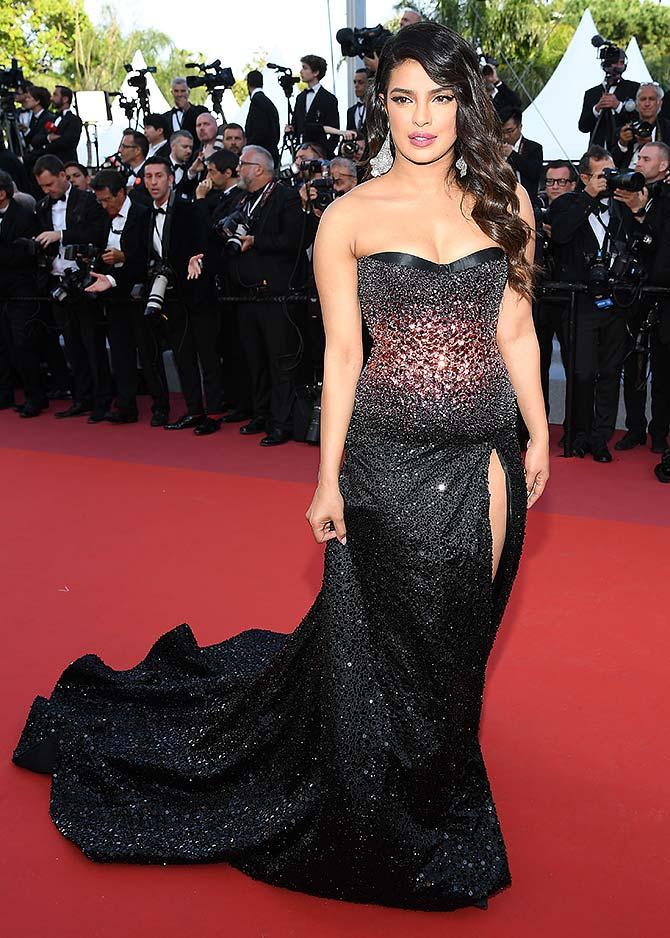 During that time, Priyanka's mother Madhu Chopra clarified that Priyanka doesn't have baby bump. Madhu Chopra said, "It was a bad angle. The outfit was nice. She seemed like that only in some pictures, remaining is fine. Blame it on the camera angle!"
Madhu Chopra further revealed Priyanka's reaction upon these speculations. She said, "When I spoke to Priyanka on the phone, she told me that she was tired and hence, had a slumped posture. I told her what people were saying, and she simply said, 'Mamma, give me a break!'"
Earlier in an interview with Madhu Chopra, she was asked whether she was worried about her daughter as she works in a male-dominated industry. To this, Madhu Chopra replied, "There were times when I had doubts if this is the right way she's going. She was moving so fast. She was on a rocket-propelled move. I thought she's missing out on some aspects of her life because she's so dedicated to her career, profession and her craft. As I saw her evolve, I started enlisting. Only in the initial days, I was worried. Later, I used to be together with her in her trajectory."
Now, Priyanka Chopra has become famous all over the world due to her talent and fashion styles.