Actor Arjun Kapoor and his girlfriend Malaika Arora have lashed out at a publication and reporter for spreading fake pregnancy news. The reports suggested that Malika Arora is expecting Arjun Kapoor's first child. The couple has been together for more than four years now and has made their relationship official.
They often post pictures of traveling together to exotic places and often compliment each other in interviews. The rumors of the couple's marriage keep coming up and fading away from time to time. However, a journalist this time wrote about Malaika's fake pregnancy and the couple didn't ignore it.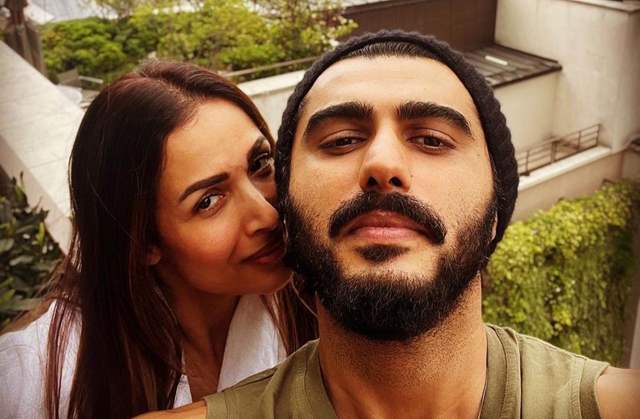 Yesterday, Arjun Kapoor took to his social media handle and called out a journalist for writing an article. The headline of the article began by questioning 'Is Malaika Arora Pregnant?'The report further claimed that the couple visited London in October of this year and got to know about their pregnancy. Arjun Kapoor shared the article and warned the journalist to not to play with their lives and stop spreading fake news. "This is the lowest that you could have gone and you have done it by being casually insensitive and absolutely unethical in carrying garbage news," he wrote.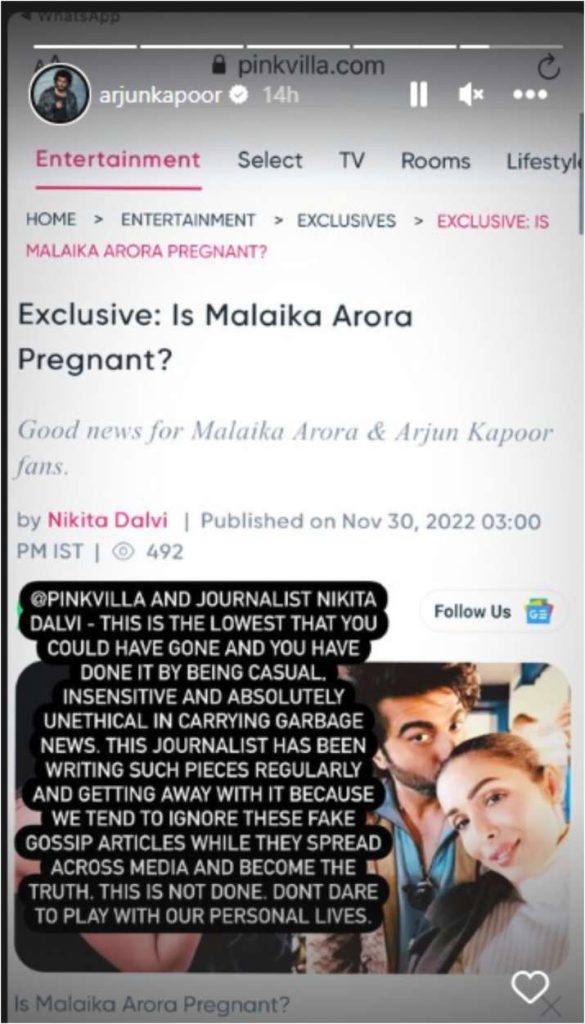 He further added that the couple has been ignoring the fake gossip articles as they spread across the media and become the truth. Later, Malaika Arora too reacted to the news reports and shared it on her Instagram stories and called it "F*** Disgusting".
Meanwhile, there are reports that are claiming that this has been done to promote Malika Arora's upcoming show 'Moving in with Malaika'.