Debina Bonnerjee shared a humorous Reel in which she gave her second pregnancy a lighthearted spin. The actress on television Debina Bonnerjee is a proponent of present-focused living. She underwent a lot to embrace motherhood, and in April 2022, she gave birth to her first kid. Since then, she has experienced God's kindness, and she has been given another piece of fantastic news. The second time Debina is expecting, the actress is making the most of this wonderful period in her life.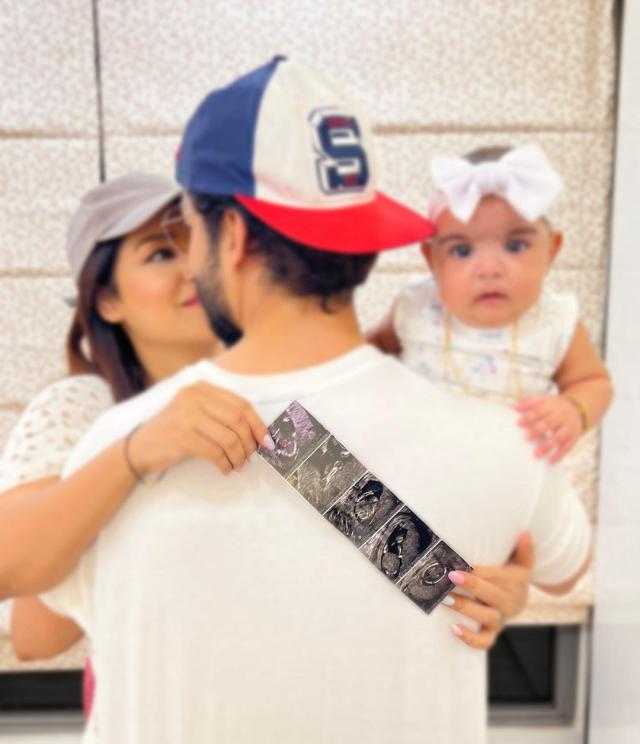 Debina made the cutest pregnancy announcement for her second child, attributing it to divine intervention. She had published a family photo showing off her sonography results and said that the three-person family would soon grow to four. We could see Gurmeet giving her and their daughter Lianna a bear hug in the picture. Debina had added a note to it: "Few decisions are divinely timed and nothing can change that…this is one such blessing..coming soon to complete us."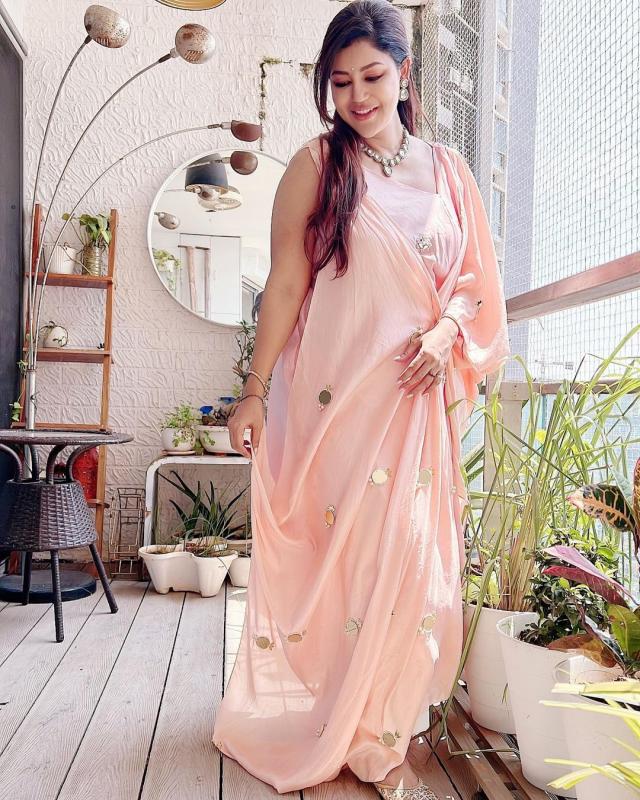 Debina uploaded a humorous Reel about her second pregnancy on her Instagram account on September 6, 2022. In the video, Debina was dressed to the nines in a stunning purple gown with off-shoulder sleeves. She may be seen in the footage lip-syncing to a humorous conversation. She scribbled next to it: "Season 2 is coming."
Debina, who is expecting her second child, wore an elegant Indo-western outfit with a jacket on the second day of the Ganpati celebrations. She donned a matching necklace and earrings to complete her appearance. Half-tied hair and subtle makeup finished off her appearance. Gurmeet, on the other hand, looked sharp in a pale pink kurta embellished with mirrors.
On August 15, 2022, Debina posted pictures of her daughter Lianna's rice ceremony, known in Bengali as Mukhe Bhaat. The young girl was dressed in a purple lehenga with a golden border at the hem. In the video, Debina can be seen placing alta on her daughter's little feet. She had also written a note summarising the entire ceremony to go with it. She had written.: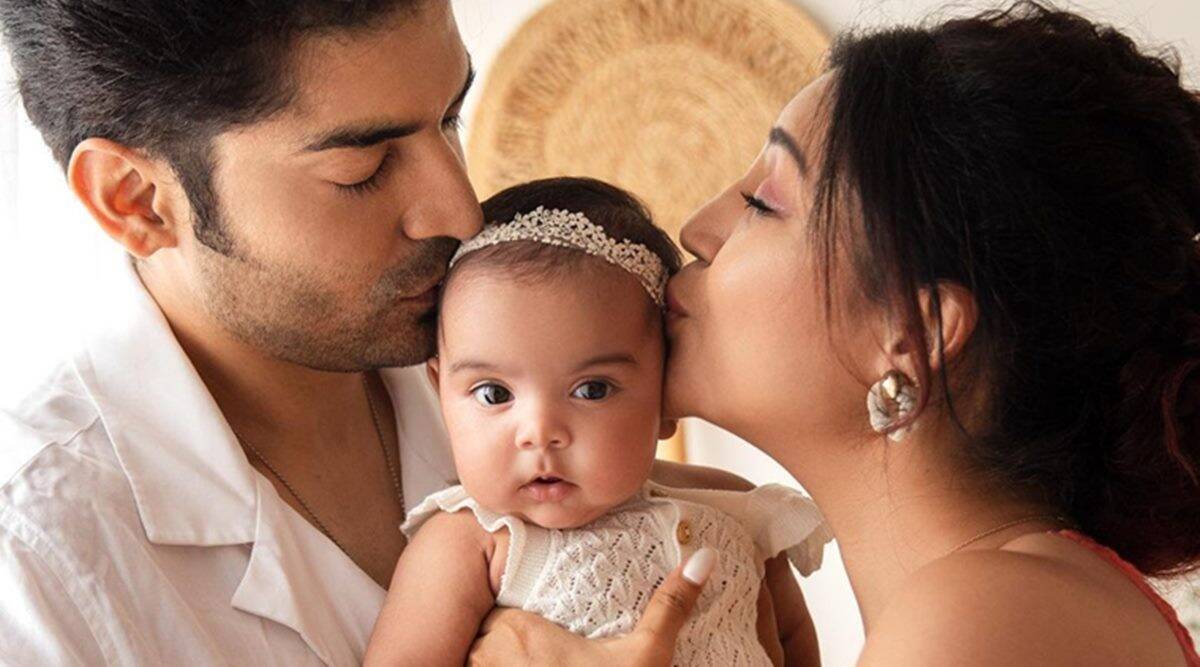 "So today was #lianna 's rice ceremony ( in Bengali #mukhebhaat ) she dressed up as a little princess and sat on her maternal uncle's lap ( my brother, her mama) and tasted her first food (solid). A tradition that is followed in our culture for little babies as a stepping stone for growing up. We love you my darling @lianna_choudhary. We are there to protect you and help you understand traditions and culture where required. GOD BLESS YOU MY LITTLE ONE."