Abhishek Bachchan And Aishwarya Celebrate 15 Years Of Marital Life, Share A Throwback Wedding Picture; See Here
April 20, 2022, celebrated the 15th wedding anniversary of Aishwarya Rai Bachchan and Abhishek Bachchan. Bollywood actor, Abhishek Bachchan had tied the knot with actress, Aishwarya Rai on April 20, 2007, and had started their happy marital journey. In 2011, Abhishek and Aishwariya had entered the parenthood league by welcoming little Aaradhya Bachchan into their lives.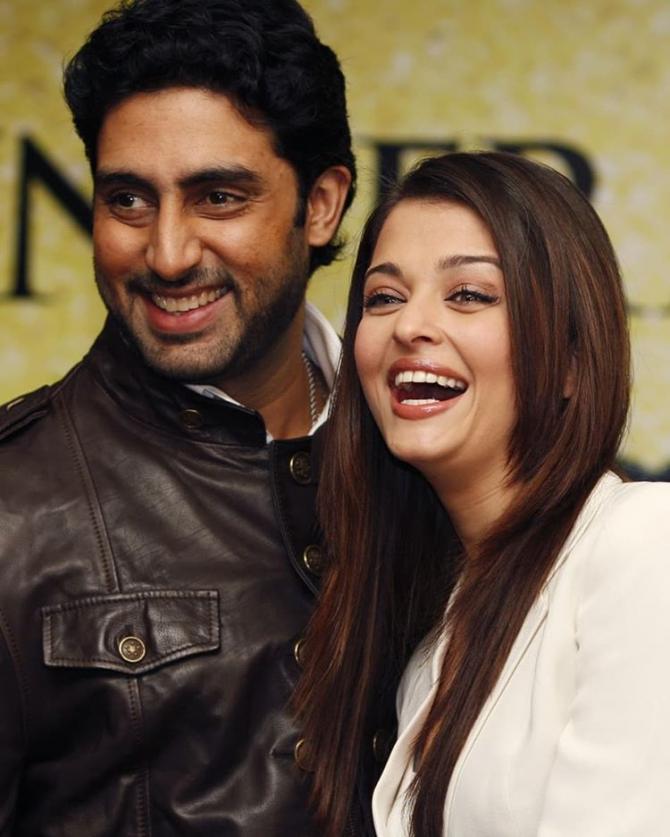 On their special day, Abhishek and Aishwarya shared a throwback picture from their wedding on their Instagram handles. In the picture, we can see the stunning couple exchanging rings with one another. The picture gave us a glimpse of Aishwarya's hand, which was fully prettified with elegant jewellery.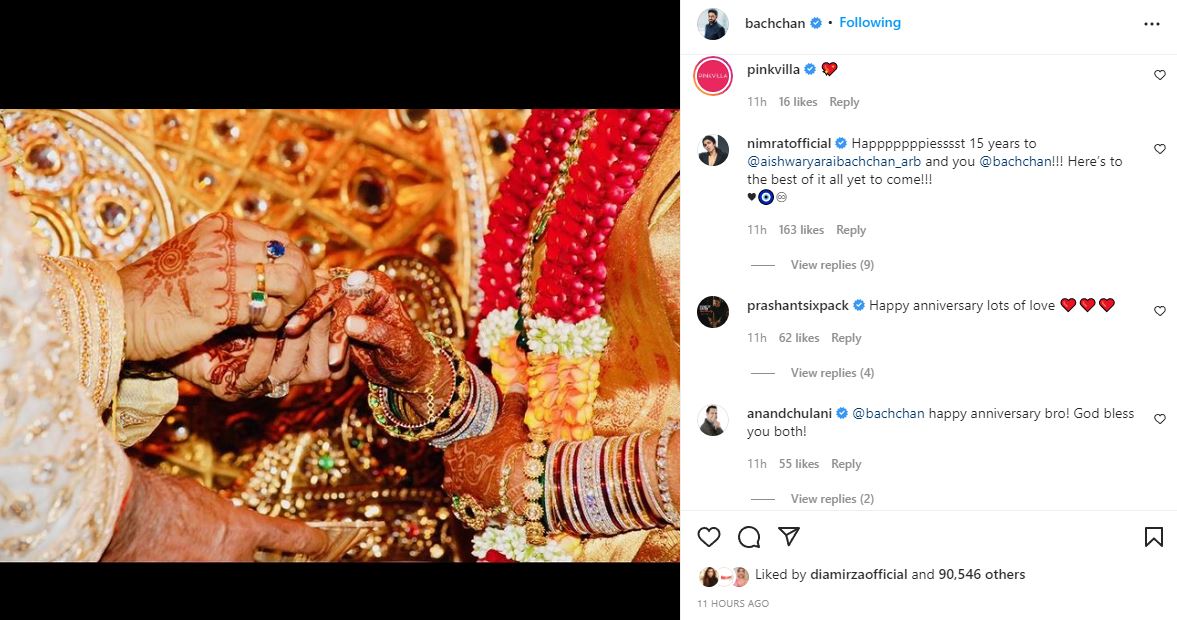 Earlier in a conversation with Vogue magazine, the actor Abhishek Bachchan had revealed the secret behind his cherished married life with his wife, Aishwarya Rai Bachchan. The adoring hubby had opened up that just like every other couple, they too have disagreements still, and they continue to have a strong bond. Moreover, he also revealed that it is always him, and not Aishwarya, who makes up after a fight. Speaking about the same, he had stated:
"We fight every day. But they're more like disagreements, not fights. They're not serious, they're healthy. It'd be really boring otherwise. Women don't wear makeup! But we have a rule—we don't sleep on a fight. And in defence of all men, I want to tell you, half the time the reason we give in and say sorry is because we're just so sleepy and want to go to bed! Besides, women are the superior race, and they're always right. The sooner men accept that, the better. It doesn't matter what you say, even if you have concrete proof, in their world, it's futile, it makes no sense."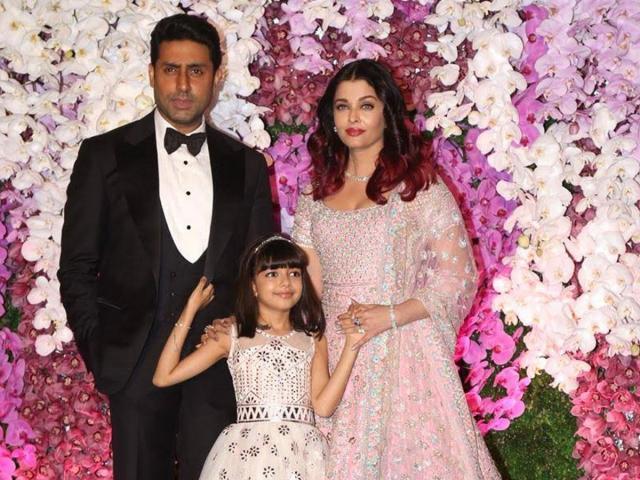 Earlier, in a conversation with RJ Siddharth Kannan, Abhishek Bachchan had shared how his wife, Aishwarya Rai Bachchan had the responsibility of taking care of their daughter, Aaradhya Bachchan. The adoring husband had added that Aishwarya had 'allowed' him to continue acting freely even when she had the right to demand him to share the responsibility of their daughter. Further, the actor Abhishek had also shared his gratitude to all the mothers who do the same for their husbands.