Bipasha Basu and Karan Singh Grover are expecting their first child together shortly, 2014 saw the marriage of the couple. The soon-to-be parents Bipasha Basu and Karan Singh Grover posted pictures from the customary baby shower held for the actor on Instagram. The expecting mother was radiant as she took part in Bengali baby shower customs, which included having her relatives feed her food. She was wearing a saree and had her hair left open.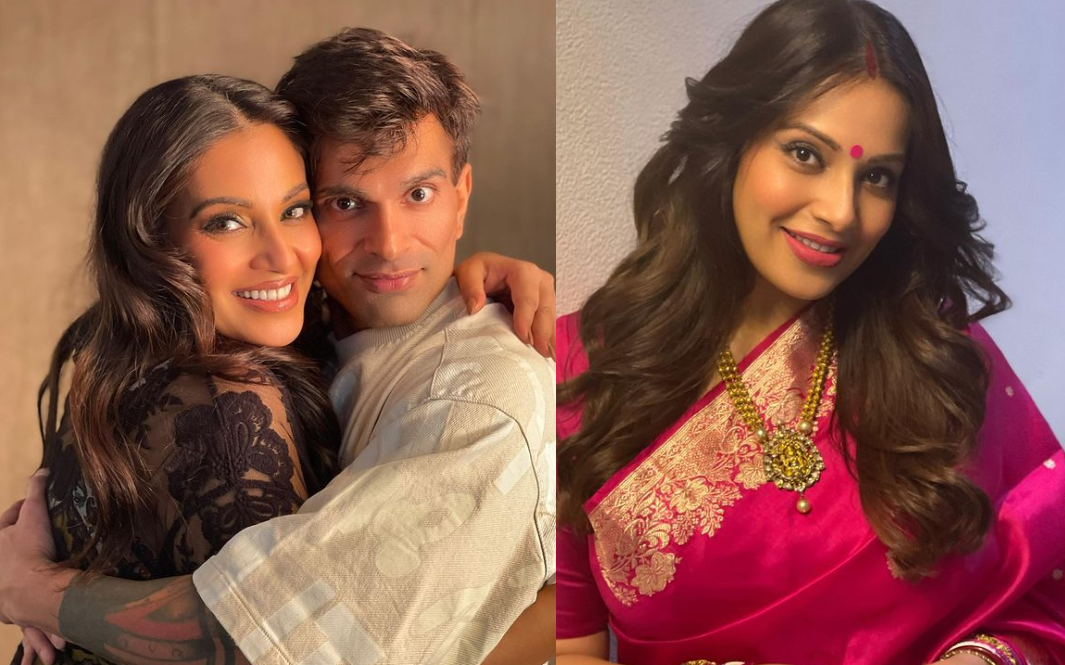 Recently, in a picture of Bipasha and her mother Mamta, the actress commented that she aspires to be like her mother. "Wish to be a Ma like you, Love you Ma," she wrote with a photo of the duo smiling for the camera. With another photo dump, she wrote, "All dressed up for some loving and eating ❤️#loveyourself #foodcoma."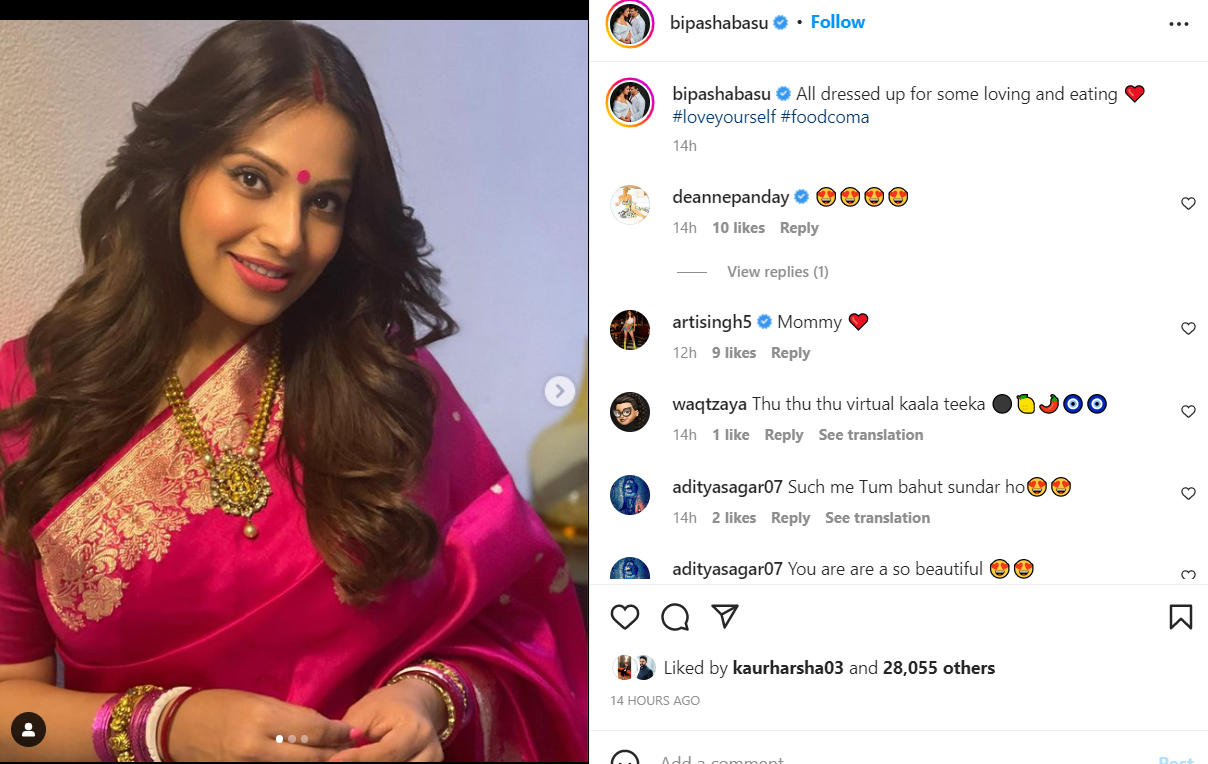 Bollywood adorable couple Bipasha Basu and Karan Singh Grover appeared in photos from the event. "My sweet babies!" he wrote. Bipasha previously admitted that her pregnancy had been difficult and that Karan had taken good care of her.
Take a look at the pictures and video from Bipasha Basu's baby shower: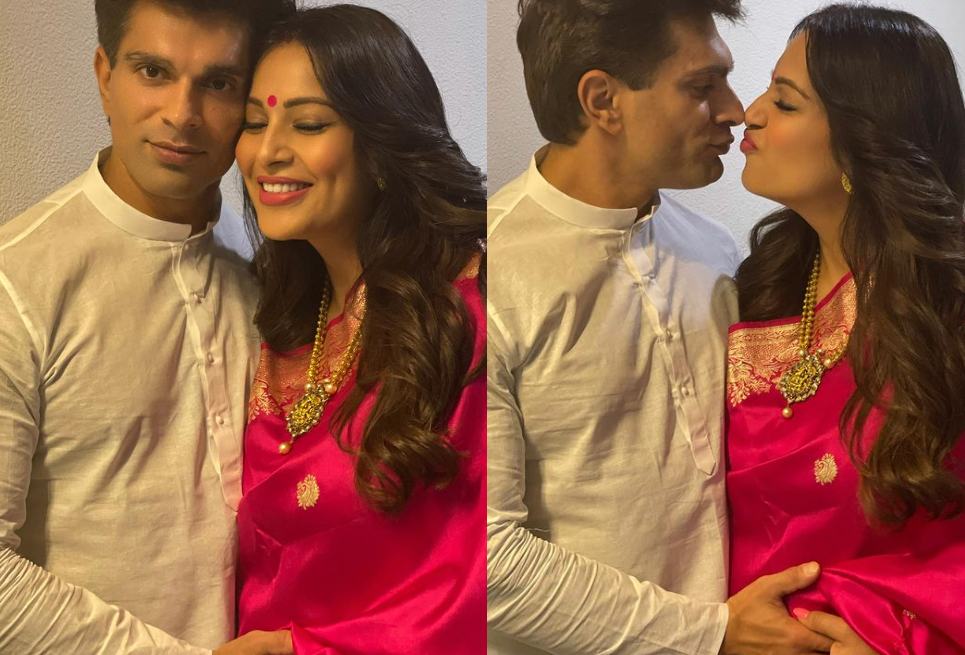 Bipasha announced her pregnancy and posted pictures from her maternity shoot. "A new era, stage, or light adds yet another distinct tint to our life's prism. She was restoring some of our lost wholenesses to us. We each started out in this life separately, but once we connected, we became a pair. We felt it was a little unfair to witness so much love between just the two of us, but very soon, we will each be joined by a third person.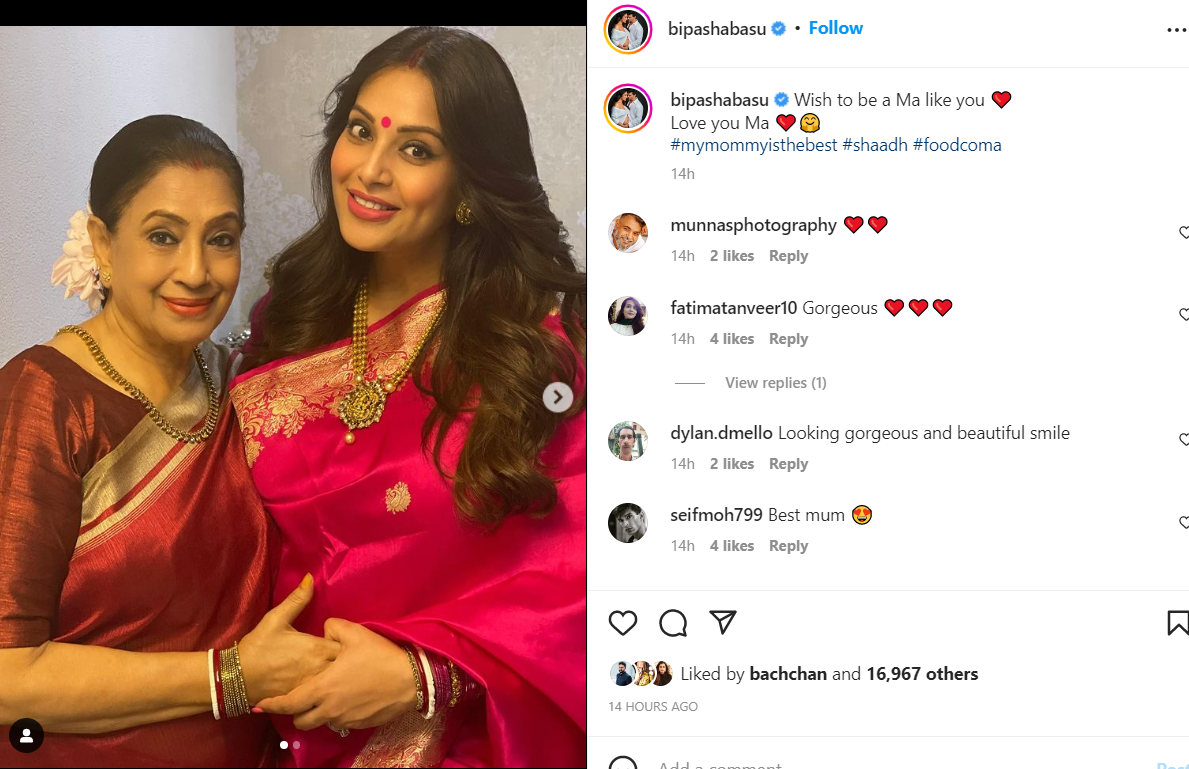 A creation manifested by our love, our baby will join us soon and add to our glee Thank you all, for your unconditional love, your prayers and good wishes as they are and will always be a part of us. Thank you for being a part of our lives and manifesting with us another beautiful life, our baby," she wrote.