Bigg Boss 14: Rakhi Sawant Tears Up Husband Ritesh's Letter And Breaks All Ties "Meri Shaadi Jhol Hai"
Rakhi Sawant who entered Bigg Boss 14 as a challenger has been tagged as one of the most entertaining contestants in the house. Rakhi has been hitting the headlines even before her entry into the controversial house for her marriage with Ritesh. While Rakhi's husband Ritesh has not revealed his identity yet, he has been giving interviews to support his wife. It was also reported that Ritesh will enter the house during the family week but he failed to do so. In yesterday's episode, Rakhi Sawant was heard saying that she has broken all the ties with her husband Ritesh.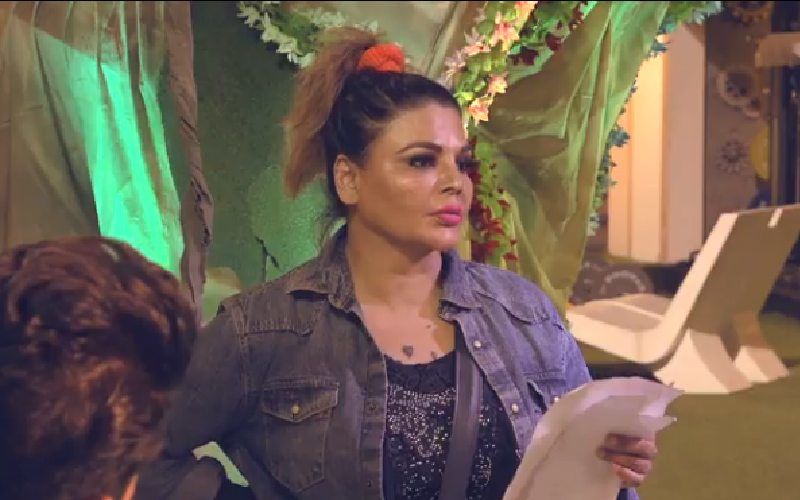 In the latest episode, during a task, BB announced that in order to survive the task, Rakhi has to tear the letter sent by her husband Ritesh on the occasion of Christmas. After thinking for some time, Rakhi decided to sacrifice it.  Rakhi goes inside the house and gets the letter, she asks the other housemates to help her make a decision. All of them told her that if she was emotionally attached to the letter she should not destroy it. However, Rakhi explained in detail about her relationship with her husband. She said, "I love my husband and I got married with all my heart. I will be hurt after destroying it. But I also feel that what kind of a relationship I am in when I haven't met my husband for the last 2 years. I feel I have all the right to think about myself. If my husband would have helped me financially then I would have not come to Bigg Boss, tried again for my comeback or would have been eager to earn money. But he did not help me, he did not pay my loans. I am still paying for money, he is only helping with insurance."
Rakhi further added that she had not got any happiness in the last two years of her marriage. Her relationship with her husband is not like Rubina and Abhinav or any other married couple. She also shared that she has not stayed with her husband or been on a honeymoon. She even called her marriage 'jhol' (scam) and said that her husband disclosed about his previous marriage and kid after tying the knot with her. Rakhi shared that she feels cheated and doesn't want to spoil someone else's life for her happiness.