Big Boss 13: Kamya Punjabi Slams Asim For Huge Fight Between Asim And Siddhart While Gauhar Slams Siddhart
As the finale week for Bigg Boss 13 is drawing closer, the makers are trying all the tactics to get as many TRPs as possible. And in this bid, they have just introduced the sacrifice round in the house. If you are a follower of Bigg Boss, you would know that there is a sacrifice round each season but there's a twist this time.
Asim Riaz and Sidharth Shukla, once best friends on Bigg Boss 13, are now don't even look eye to eye. They have become enemies with each other. Last week was the family week in BB 13, Asim Riaz's brother Umar came for a visit to meet his brother and before leaving the house he called Sidharth Asim's big brother. After that, fans hoped the two would end their differences and become best of friends once again. But it looks like that friend's reunion is not happening anytime soon. Both the contestants have another massive fight on Bigg Boss 13, in a task where Asim is Sanchaalak. So huge that Sidharth wanted to leave the BB House.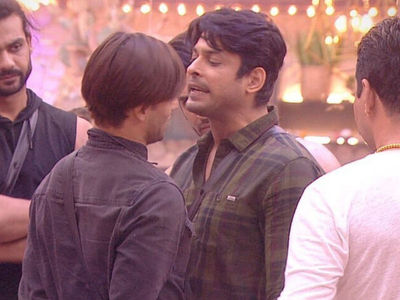 Well, Somehow it became fine. However, outside Celebes including Gauhar and Kamya have entirely opposite views. While Gauhar is in support of Asim, she took her tweeter to express her view. She believed that Sidharth has a dirty game plan. She said that the rule book did not mention that a contestant cannot get off the horse, but this point was brought in mid-way, so that later on they can blame the moderator for cheating and biasness.
While Kamya Punjabi called Asim, a lier and tweeted, "Arre yeh #ChusletAsim #CheaterAsim bhi nikla.. bigboss very clearly said ki ghode se utarna allowed nahi hai, khule aam jhooth bole diya isne toh #BB13 @ColorsTV #ApologizeToSidharthShukla @sidharth_shukla " Have a look:
What do you think about the whole scenario?