Maldives now open for Indian tourist
Maldives is now open for the Indian tourist as the Island was shut down during the pandemic but now as the situation is under control , the president of the Maldives have given the permission. Tourist can enter the island country by providing a negative PCR test result on arrival, with the test taken within 96 hours from the time of departure. Indian Nationalists can enter the country with just a valid passport and there will be no mandatory quarantine or test on arrival .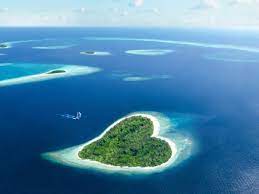 The main source of income of Maldives comes from tourism only so as the entry was banned so their income was also come down amid covid-19.There are many things which you can enjoy in Maldives like surfing, fishing,scuba diving, island hopping, snorkelling trips, dolphin watching,parasailing etc which you can try in maldives.
Maldives , officially the Republic of Maldives, is a small archipelagic state in South Asia situated in the Indian Ocean.The country's unique geography made it attractive to the visitors.Reefs that offer bands of color,tiny jewel-like islands rimmed with the whitest of soft sand surrounded by the clearest shallow waters that one can imagine.The beauty of maldives is not only above the water . The island is home to 5%of the planet's reefs that comes with an explosion of color contributed by soft and hard corals that form them.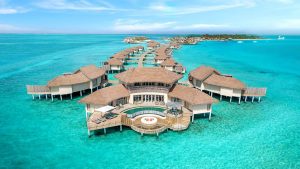 According to a report,the tourists visiting Maldives will require to download the contact tracing app Traceekee, and wear a face mask while in public and also submit a Health Declaration on the Maldives immigration portal 24 hours before arrival. India's budget carrier Go first has announced that it will resume the flight service between Male and four Indian cities from today. Initially , it will be two flights per week which later be increased from next month.