Bharti Singh Reveals She And Husband Harsh Limbachiyaa Were Planning A Baby But Delayed It, Here's Why
Bharti Singh and her husband Harsh Limachiyya were planning to expand their family this year but the couple had to postpone their plans due to the coronavirus pandemic. Talking about the same on the sets of a dance reality show Bharti said, "We are planning a baby but after hearing about such cases, we don't feel like starting a family. We are deliberately not talking about having a baby because I don't want to cry like this. All of this happened after some of the contestants of Dance Deewane enacted the story of a mother who lost her 14-day old baby to coronavirus. "Corona is making us all cry so much. It's taking so many lives".
She had further stated, My mother also contracted the virus. She used to phone me that a neighbor had died, and she would cry. I was scared what if I also get a call like this. Corona has broken us all so much. In fact, Haarsh and I had planned to go family way in 2020. Socha toh tha ki 2020 mein 20-20 khel loon (I thought let me play 20-20 in 2020)".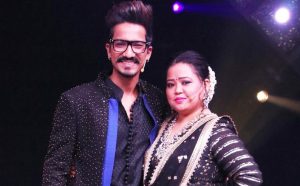 "However, due to the coronavirus outbreak, I don't wish to take any chance. I can't plan a baby in such tension. I want my baby to come in a healthy environment. Right now, it is risky to even visit a hospital and once you get pregnant, you have to visit a doctor for regular check-ups. Might as well wait for another year than putting a small baby's life at risk," she added.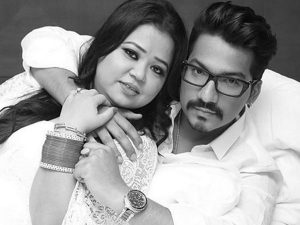 We really hope that the situation gets better really soon and we are able to lead normal lives. Meanwhile, stay at home, stay safe, let's fight this together.