Bajrang Dal Activists Stop Ranbir-Alia From Offering Prayers At Mahakal Temple In MP: Deets Inside!!!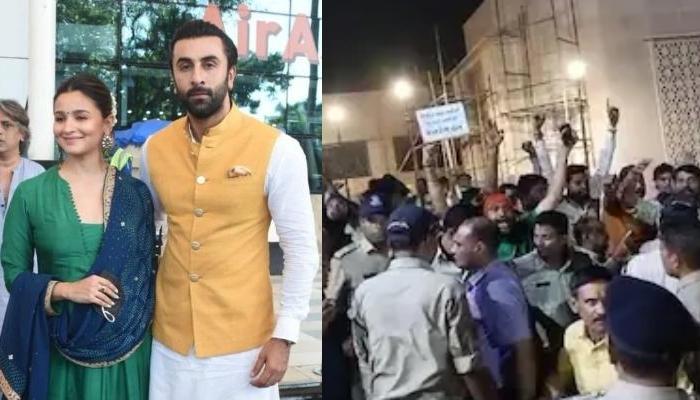 Officials from the Mahakal Police Station claimed that the cane charge was used to scatter the demonstrators. According to eyewitnesses, protesters did not let Ranbir & Alia access the temple grounds despite the cane charge. Before Ranbir Kapoor and Alia Bhat were scheduled to visit the temple on Tuesday night, members of the Hindu group Bajrang Dal protested in front of the famed Mahakal Temple in Ujjain, Madhya Pradesh.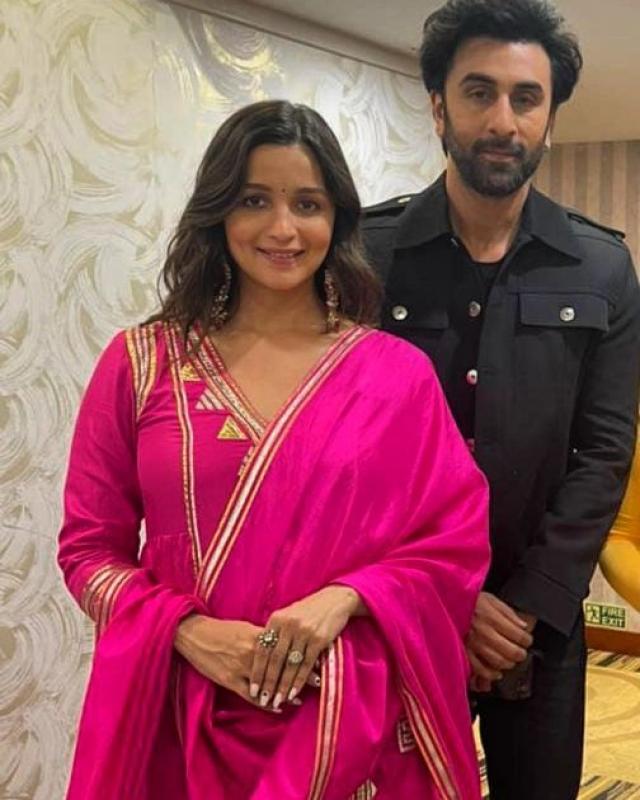 Ankit Chaube, the local Bajrang Dal leader, organised the protesters who had assembled outside the temple to prevent the star couple from entering because of Ranbir's 2011 comment regarding beef consumption. The actress couple reportedly returned from Ujjain to Indore without praying at the temple after learning about the demonstrations outside the temple because of security fears, especially to Alia, who was then pregnant.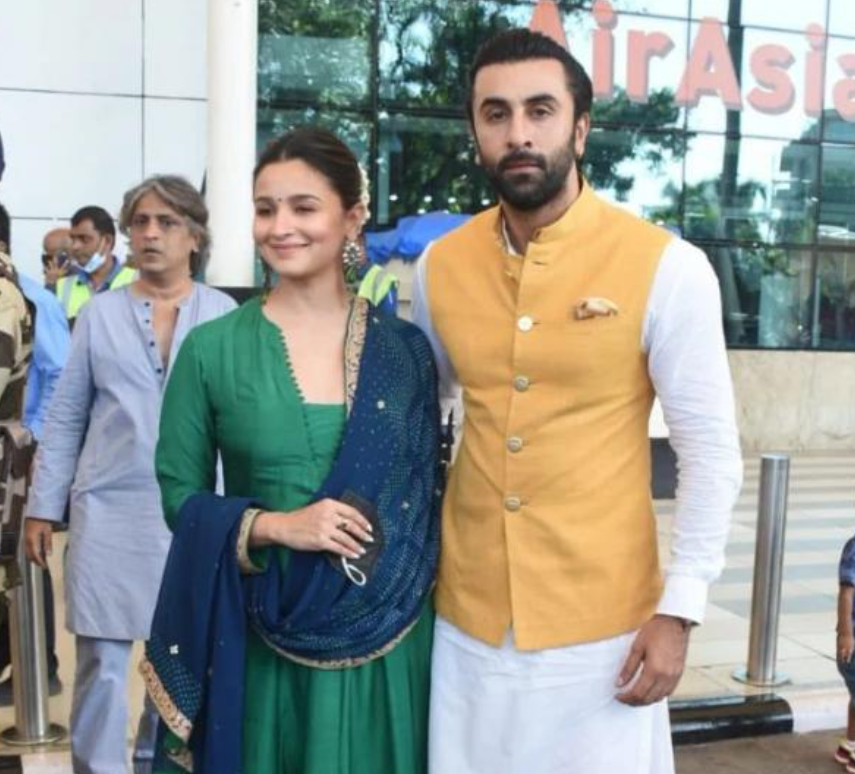 Later, Ayan Mukerji and other cast members of the upcoming movie "Brahmstra: Part One – Shiva" offered prayers at the temple. To perform prayers at the Mahakal Temple in Ujjain before the film's premiere, the whole cast and crew of the movie, which is scheduled for release on Friday, took a flight from Mumbai to Indore.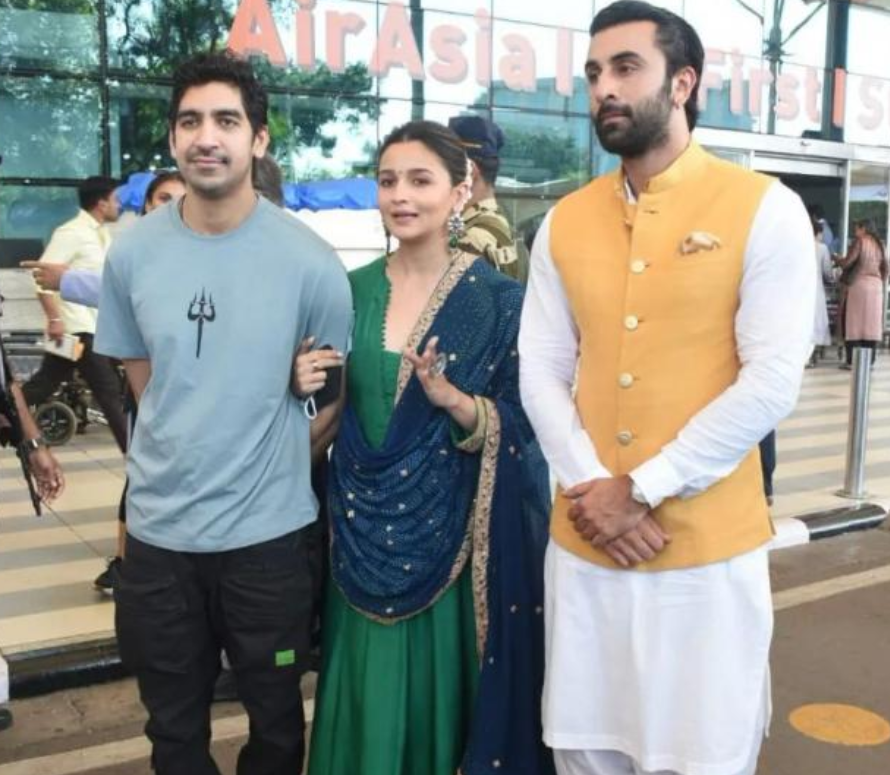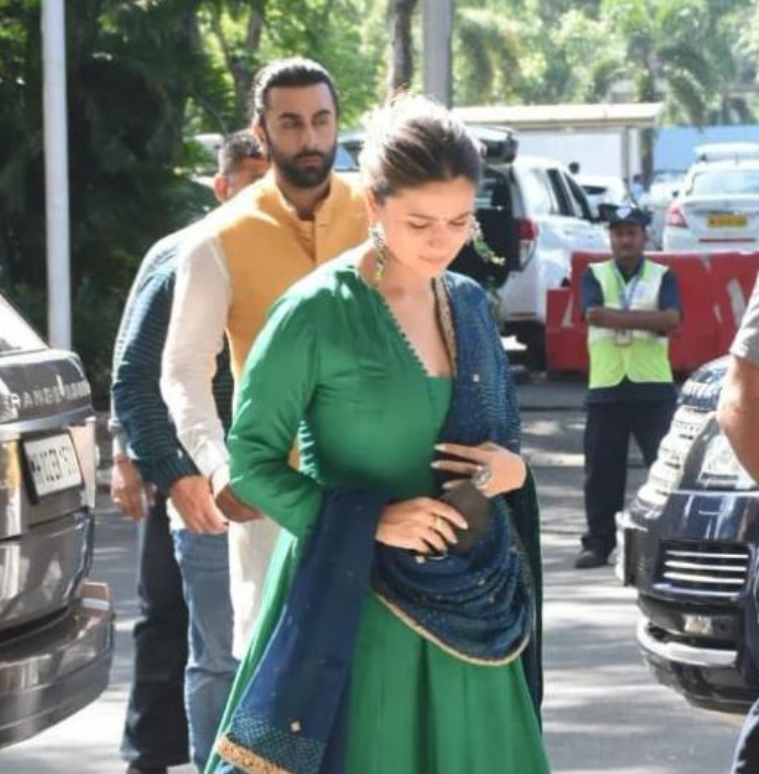 A man who was purportedly associated with the Bajrang Dal was forced to deal with the police's fury after he attempted to assault them while the protest was underway. Police eventually took him into custody. "We won't allow Ranbir and Alia's entry into the temple, as he has hurt the Hindu sentiments by making beef-supportive statements. We'll launch a movement against the administration and police over the detention and assault on our Bajrang Dal worker," Bajrang Dal leader Ankit Chaube stated.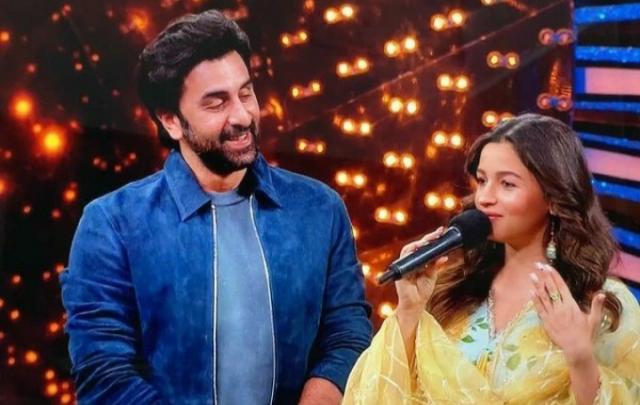 "It was my strong wish to offer prayers at Baba Mahakal's temple before the film's release. It feels great after offering prayers here,"  film's director Ayan Mukerji said after the prayers. He, however, steered clear from making any comment on the protests.