Autralian Journalist Points Out 'Change Of Glass' Blooper In Gehraiyaan, Netizens Can't Stop But Applaud It
The film Gehraiyaan has been hitting the headlines ever since it was released on Amazon Prime. The movie has been directed by ace filmmaker Shakun Batra and is based on modern-day relationships. The film stars Deepika Padukone, Ananya Pandey, Siddhant Chaturvedi, and Dhairya Karwa in the lead roles. The movie has divided the audience into two sections, one which loved the film and country isn't ready for it and the other which find the story plot completely bizarre.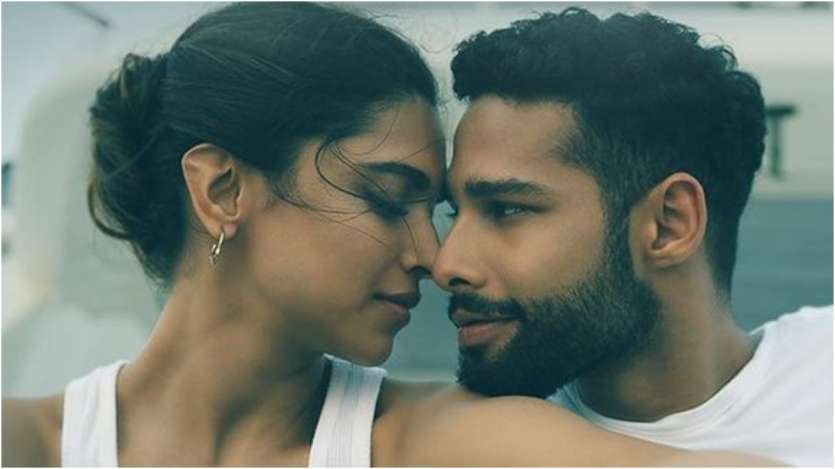 As soon as the movie was released it started getting mixed reactions including memes targeting the film. However, Deepika Padukone's performance has been appreciated by all and called it her best work to date.
Although, recently an Australian journalist noticed something about the film which everyone's jaw dropped. The journalist Chloe-Amanda Bailey, took to her Twitter handle and shared a scene that features Siddhant Chaturvedi and Ananya Pandey who are playing roles of Zain and Tia respectively. When the scene begins Tia could be seen holding an oval size glass with a lemon slice in it, while when the scene ends her glass turned from oval to a normal cylindrical glass filled with water.
— Chloe-Amanda Bailey (@ChloeAmandaB) February 22, 2022
The journalist shared the 40 secs scene on her profile and wrote that one thing which still remains unresolved about the film Gehraiyaan is how the glass of Tia changed in a scene where she never put it down. The tweet of Chloe immediately went viral and Indian users started sharing their views on it. "This is what happens when you don't pay attention to your work," wrote one user. Some even suggested the journalist watch other Indian films, "Please don't judge Indian Movies by watching shitty Bollywood movies. Watch South Indian movies, especially Telugu, to understand the potential of Indian Cinema, wrote another user.