Arjun Kapoor Reacts As Malaika Arora Steals His Caption, Shares Their Dreamy Pictures: See Here!!!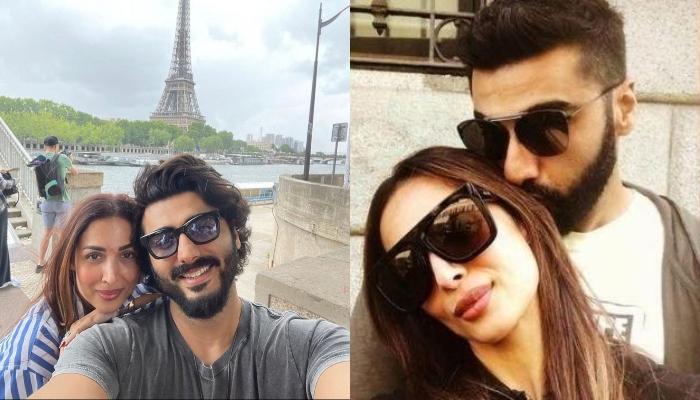 While on vacation in Paris, Malaika Arora and Arjun Kapoor are making sure to update their followers on their Instagram accounts. The couple is currently enjoying some time together in Paris, and they are doing everything in their power to excite their followers. Malaika and Arjun frequently share heartfelt photos of one another on their respective social media accounts to show how much they care for one another.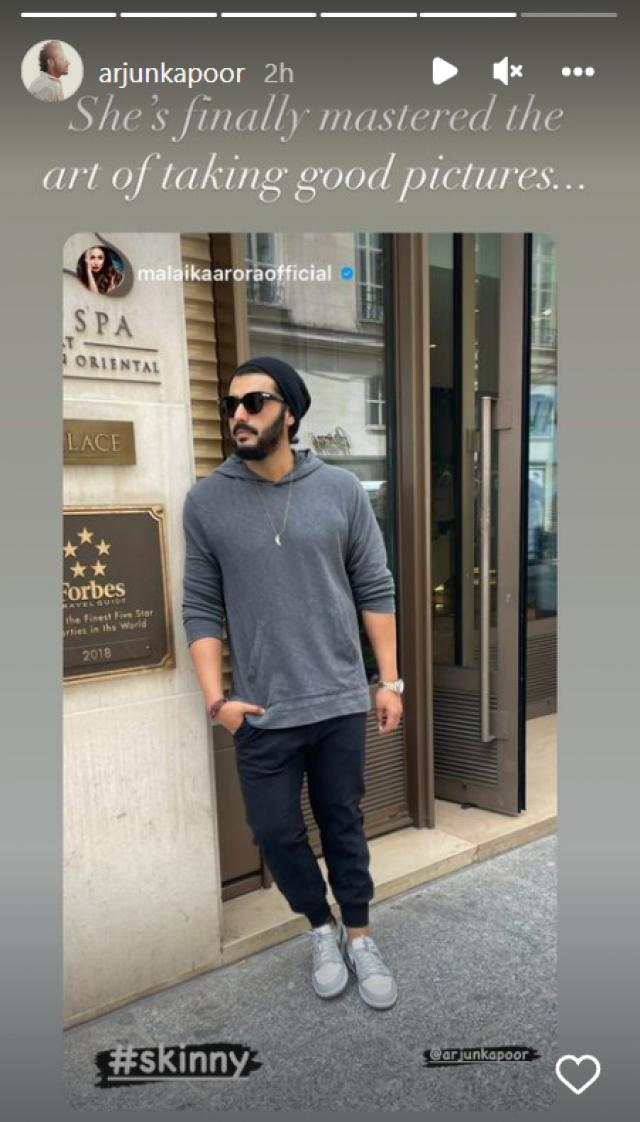 On June 24, 2022, Malaika posted a photo of her beau, Arjun Kapoor, walking by her on her Instagram stories. In the photo, Arjun was wearing a grey hoodie, black joggers, and grey sneakers, and he looked super cool. Malaika had written "Skinny" on the image before sharing it. Arjun reposted his girlfriend's post on his Instagram story and added a hilarious caption. The actor had penned: "She has finally mastered the art of taking good pictures."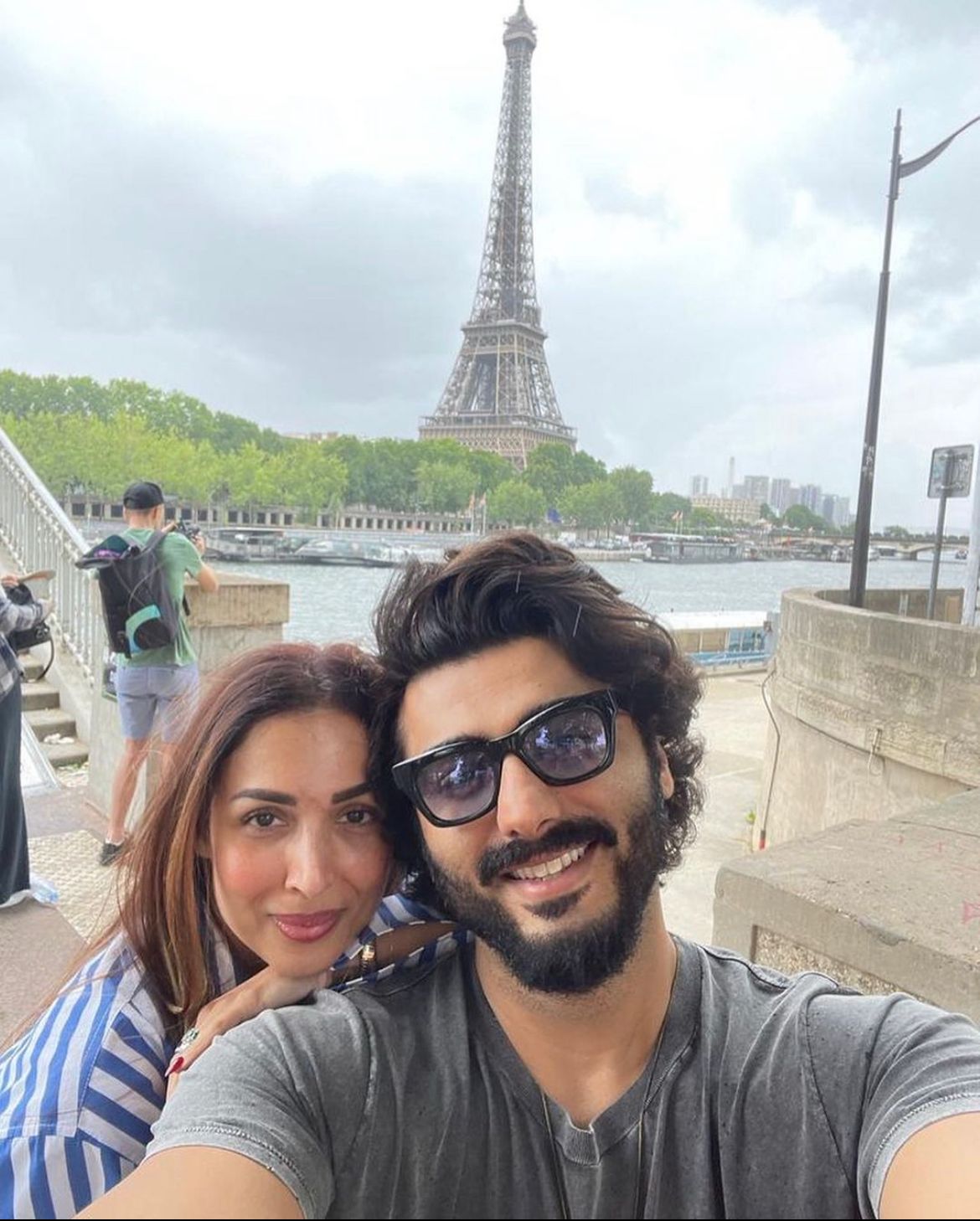 On June 28, 2022, Malaika Arora uploaded a number of photos to her Instagram account from her trip to the Eiffel Tower with her boyfriend, Arjun Kapoor. The deeply in love couple posed for some gorgeous pictures in the photos, and they looked so happy together. We couldn't stop swooning over the adorable photos, which are a testament to how much Malaika and Arjun love one another. Malaika also added a caption with the following message: "Eiffel good too… hehehehe am a caption chor @arjunkapoor #paris #eiffeltowerseries."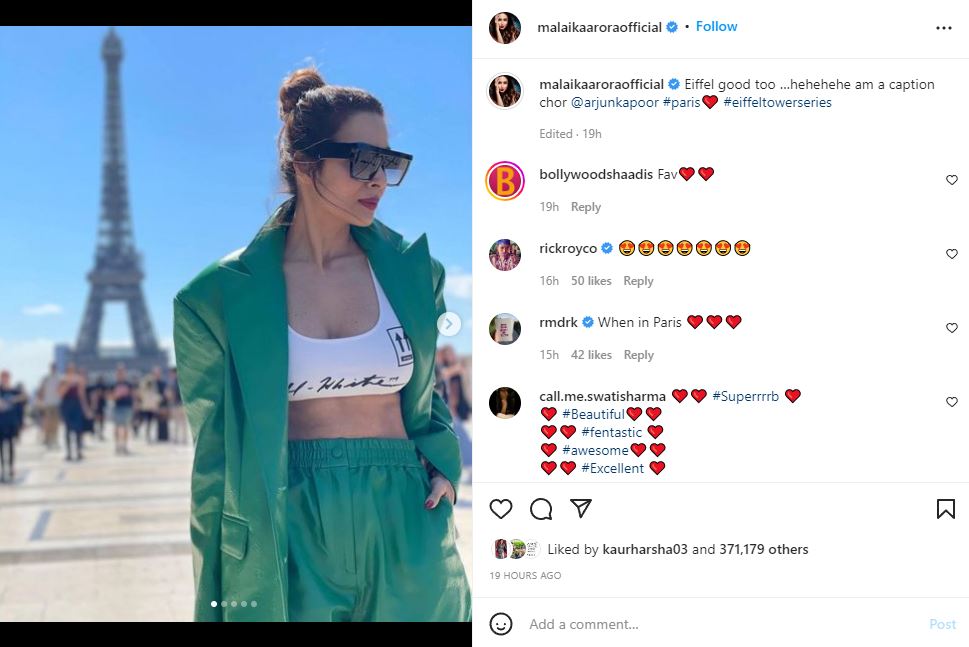 Shortly after Malaika posted the photo to Instagram, her boyfriend Arjun Kapoor reposted it on his Instagram stories and made a hilarious joke about his lady love. Arjun made fun of Malaika by writing, "Caption chor, photo chor, and jumper chor also," in reference to her stealing his caption, photo, and jumper.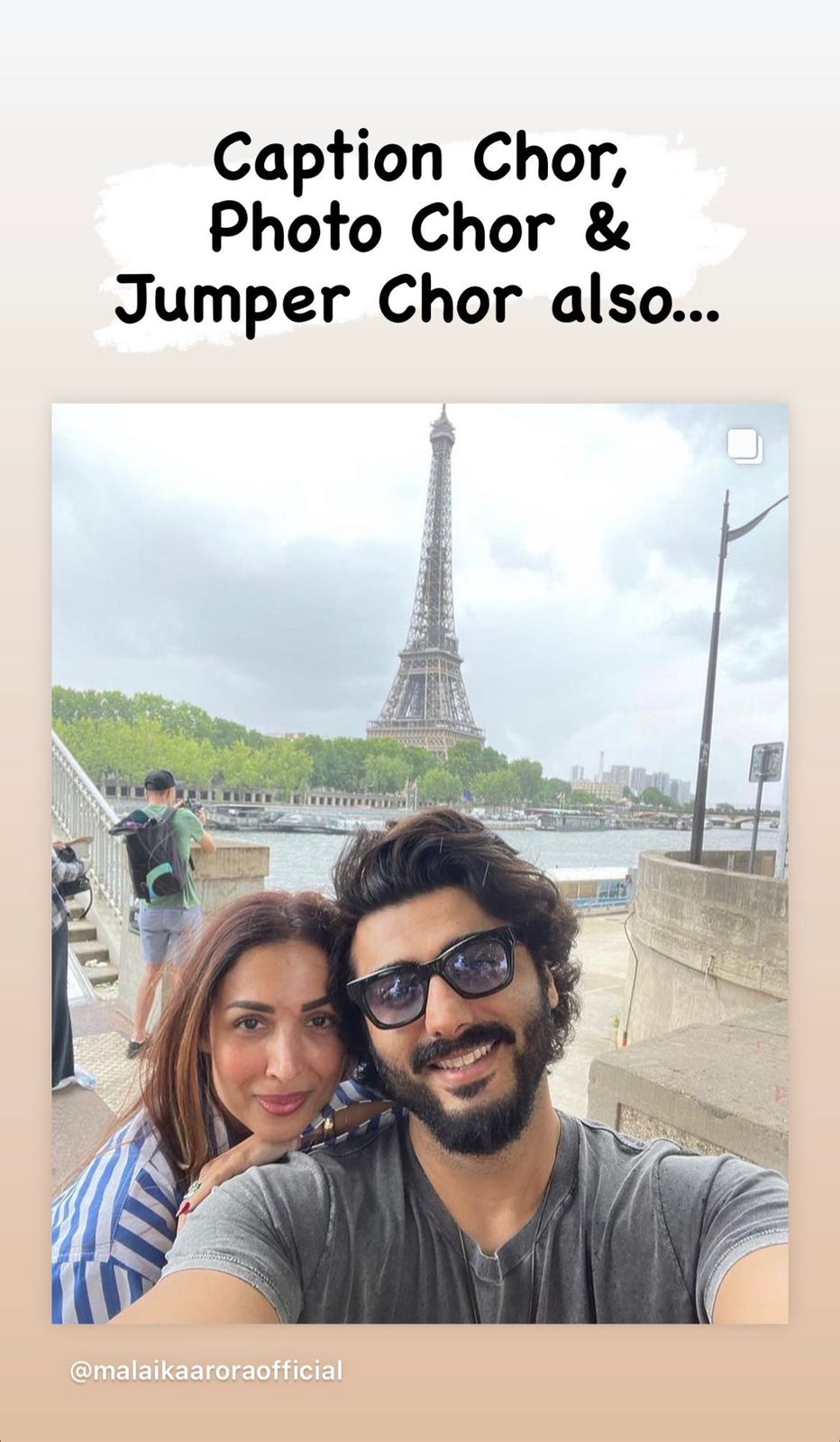 Those who are unsure of the reasoning behind Arjun's accusation that Malaika stole his jumper should read this. The actor posted two images of himself and his girlfriend Malaika on his Instagram account on June 28, 2022. In the first picture, Arjun could be seen taking a selfie while wearing a blue sweater, and in the second, his girlfriend Malaika could be seen attempting to take a photo on the street while donning the same jumper. Arjun Kapoor wrote these words when sharing the picture: "His by day… Hers by night…Swipe right for more details…#jumpersharingiscaring."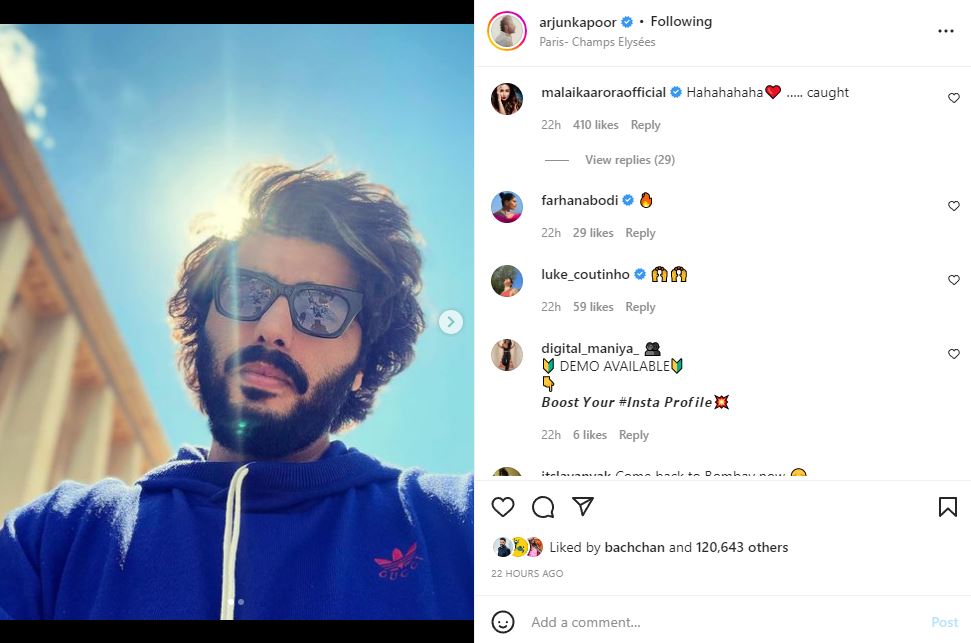 On the professional front, Arjun Kapoor will be next seen in the film, Ek Villain Returns.