Anushka Shetty Fat-Shamed For Her Latest Pictures, 'Baahubali' Actress' Fans Come Out In Her Support: Checkout!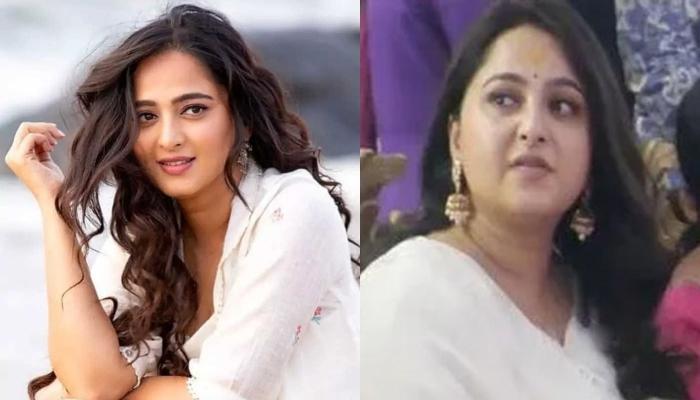 Anushka Shetty, who plays Anuradha in the "Baahubali" film series, recently posed for photos while visiting a Shiva temple wearing a traditional white attire. Netizens have been teasing the actress for her appearance. Anushka Shetty needs no introduction as one of the Indian film industry's most gifted, beautiful, humble, and admired actresses. Anushka Shetty, a stunning actress, was most recently seen visiting a Shiva temple on the important day of Maha Shivratri.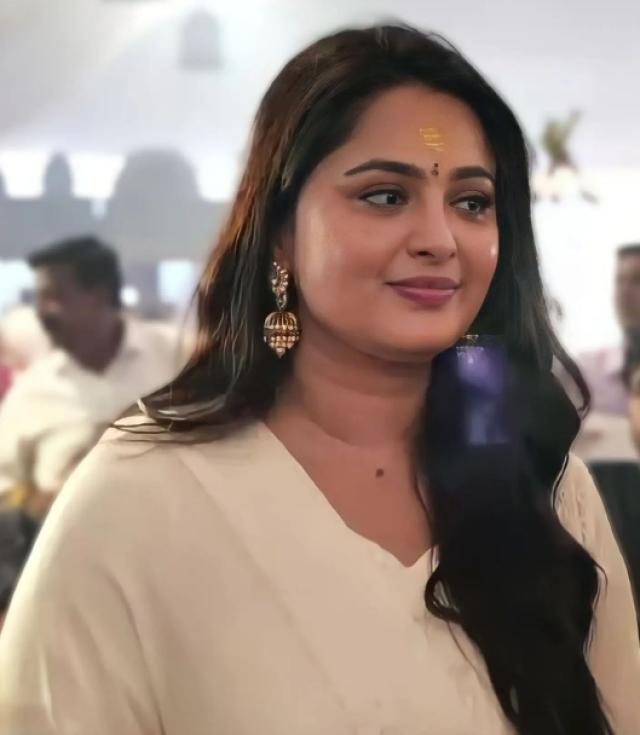 The Baahubali actress could be spotted performing darshan at the temple and looked stunning in a traditional white outfit. But as soon as the actress's photos appeared on social media, some online users began making fun of her appearance and even fat-shamed her. On Twitter, a number of comments were posted in which the actress was ridiculed and her weight was criticised. The actress received a harsh remark on Twitter from a person who ridiculed her for gaining weight. You can read it as: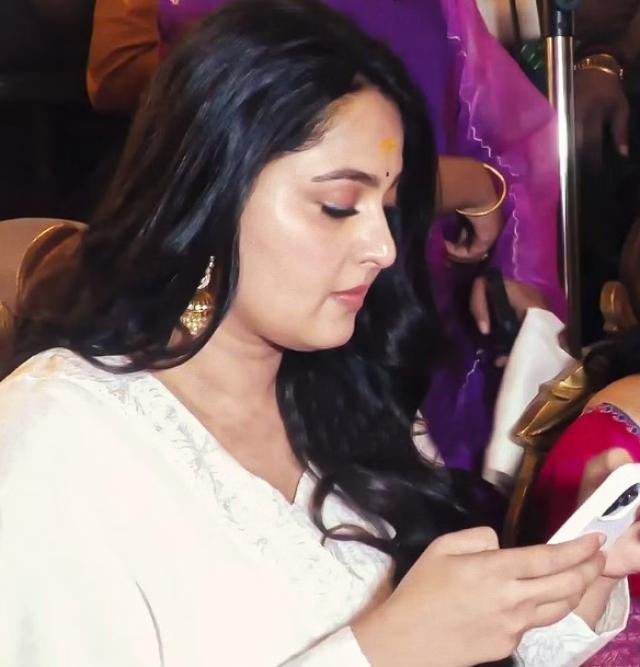 "With no disrespect, she lost her 'Look' completely even a few years after gaining weight, she still looked like Anushka here she looks like Manjima Mohan's big sister. It's a crime that people around her didn't make her lose weight". It was indeed heartbreaking to see people fat-shaming the actress and calling themselves her fan at the same time. Another tweet from a netizen can be read as "Very sad please sweety get slim we want to see your more films."


Anushka Shetty was heavily trolled on the internet over her recent photos, but her big audience rushed to her defence. A number of die-hard followers of the actress responded appropriately to those who were mocking their favourite actress. An actress's ardent supporter tweeted, "#AnushkaShetty is a yoga instructor who doesn't teach her about fitness and Health. When you guys don't have 1% Knowledge about women's bodies." For her upcoming picture, in which she is playing two roles, the actress allegedly gained weight, according to a tweet from another fan.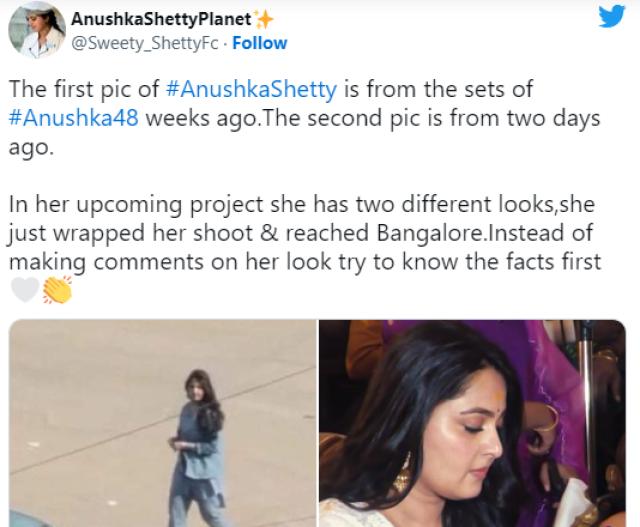 Anushka Shetty is not just one of the most hugely successful actresses in the Indian film business, but she is also one of the nation's most eligible single women. The actress is still single, and news of her allegedly having a committed relationship with South Indian actor Prabhas frequently makes headlines. Nonetheless, they both refuted the media's rumours that they were dating. Anushka and Prabhas' respective fans, though, are still showing their relationship.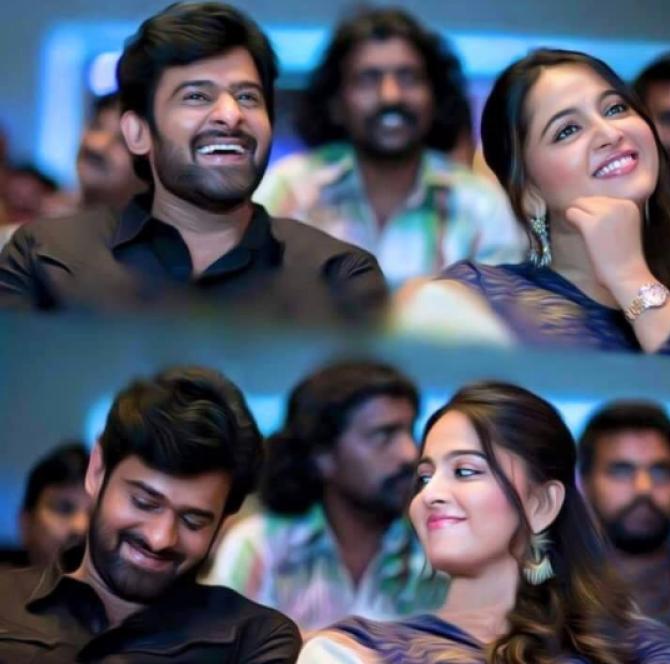 On the work  front, Anushka Shetty will be next seen in an untitled film.