Ankita Lokhande's First Makar Sankranti After Wedding: Wore A Black Saree With Jewels Made Of Grains; Take A Look!!!
Newly bride Tv actress Ankita Lokhande is celebrating her first Makar Sankranti after her wedding. She wore a black silk saree in the Makar Sankranti festival and embellished herself with beautiful jewelry made of grains. On January 14, Makar Sankranti is the day celebrated all over the nation differently. Although, it is a festival of the feeling of happiness and warmth to spread love with loved ones.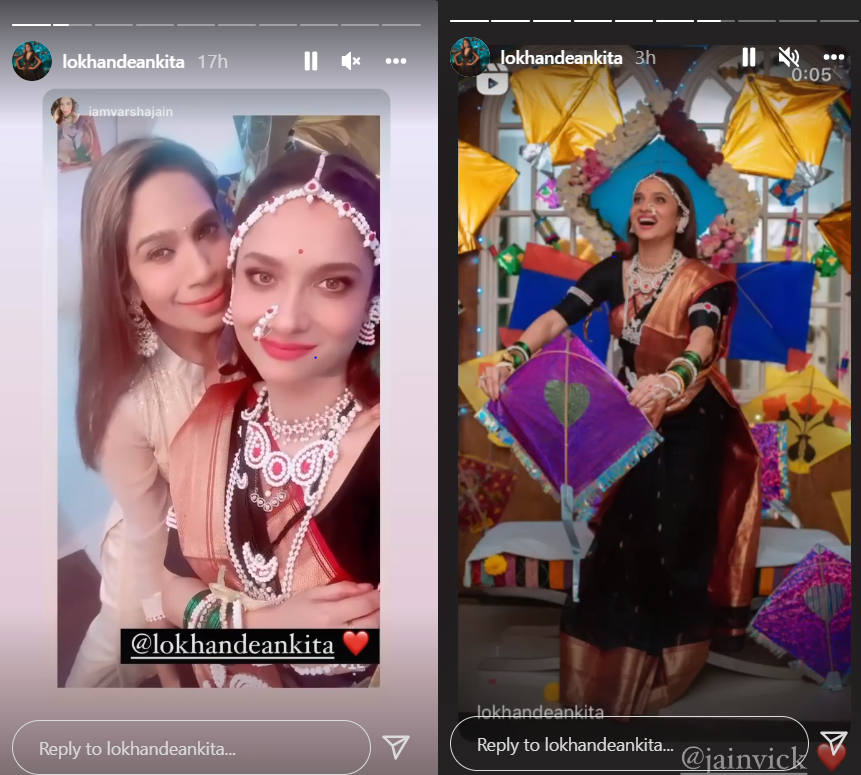 The happiness gets doubled when it is their first celebration with their beloved partner, and the actress Ankita Lokhande glitters with happiness as she celebrates her first Makar Sankranti with husband Vicky Jain, after her wedding. As it is her first Makar Sankranti after the wedding the actress Ankita Lokhande has been giving new bride vibes and her look for Makar Sankranti is exciting.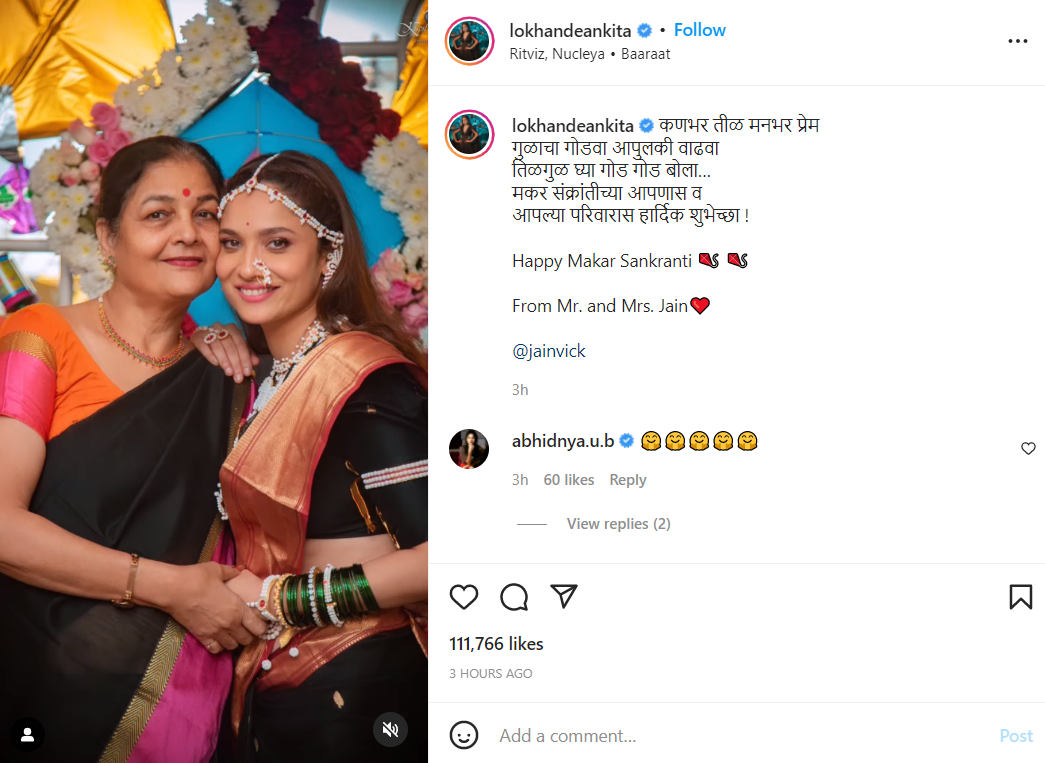 Last year, in December, The actress Ankita Lokhande had shared a Boomerang video on her Instagram stories, showing a vast modern bahu aura. While sharing the video, she had added a 'Hello' sticker to stop it. According to the Marathi culture, Makar Sankranti holds a very important value in Maharashtra and Goa celebrates Makar Sankranti as Maghi Sankrant or Haldi Kumkum, and as a new bride, Ankita Lokhande ensured that her first one after the wedding is so magnificent.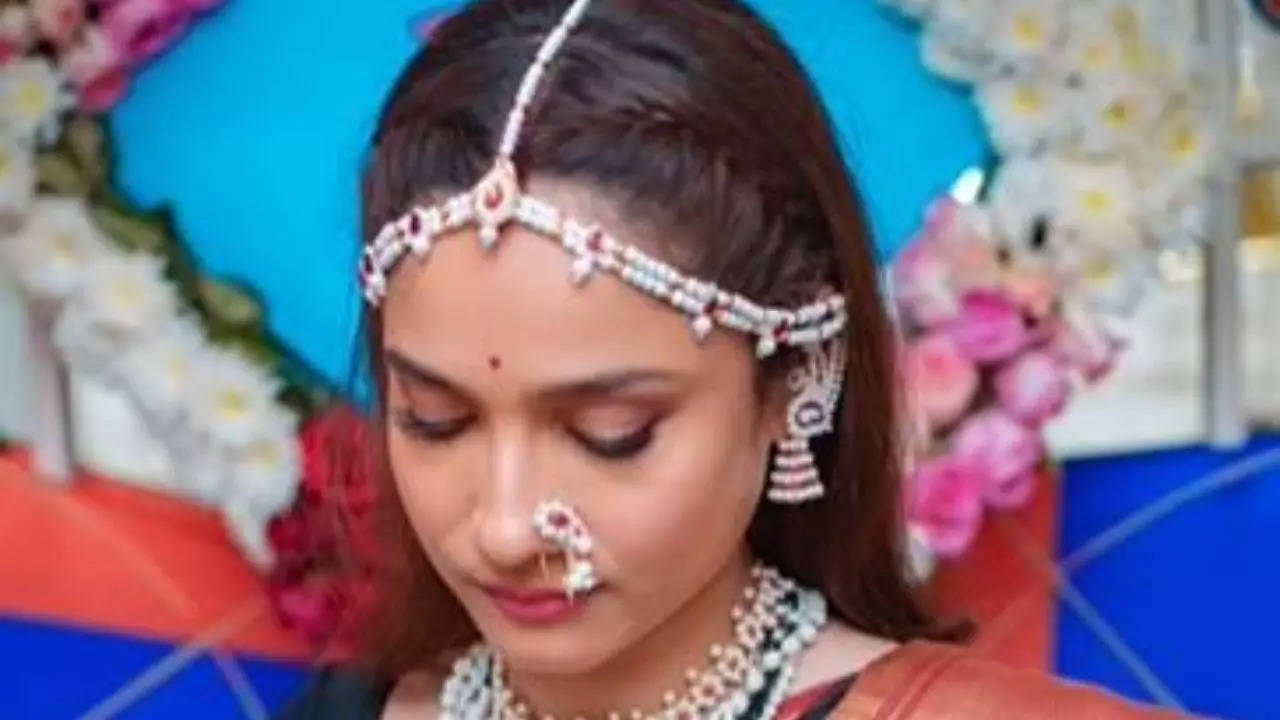 Taking to her Instagram stories, recently, Ankita Lokhande posted pictures from her first Makar Sankranti celebration at her home. Ankita Lokhande's house was well decorated with kites and flowers and she herself looked stunning as well. In the festival celebration, she wore a black silk saree with red and golden embroidery. She highlighted herself with shiny green bangles, mangalsutra, and traditional jewelry made of grains.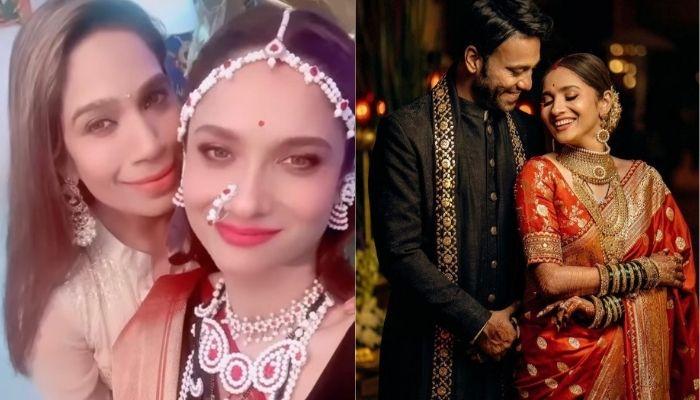 Speaking with the Hindustan Times, The actress Ankita Lokhande had spoken about her first Makar Sankranti plans. She had said: "In Marathi culture, Makar Sankranti is very important. It's my first post-marriage. So, it's a big deal. My mum has already prepared and bought all the jewels made out of grains. There's going to be a Haldi and kumkum ceremony. The newlyweds are supposed to be in black outfits. I'm going to be all dolled up."
Newlyweds the actress Ankita Lokhande and her husband Vicky Jain had tied the knot on December 14, 2021, last year.
Take a look here: