Anil Kapoor Holds Sobhita Dhulipala Tight From Her Waist In Viral Video, Netizens Call Him 'Creepy': Deets Inside!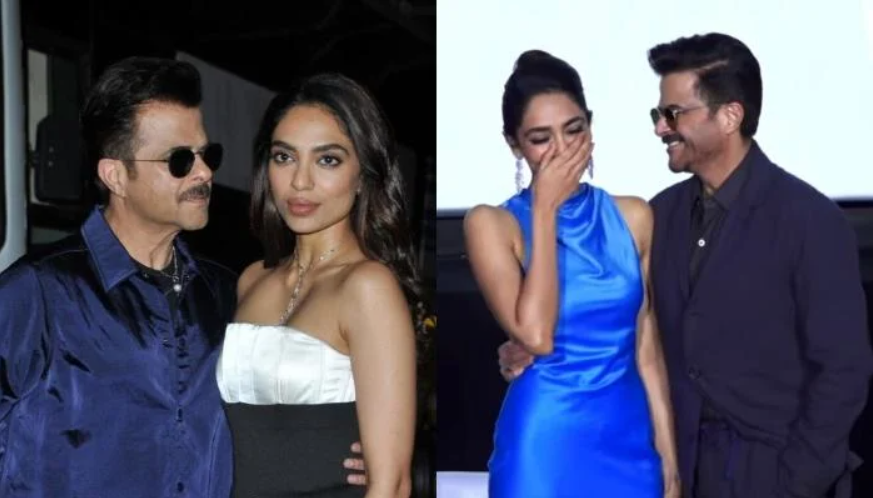 Anil Kapoor can be seen in a viral video clutching his co-star, Sobhita Dhulipala, close to him while they pose for the paparazzi. The actor, however, receives trolling for it. Along with his co-stars Aditya Roy Kapoor and Sobhita Dhulipala, the actor is currently busy promoting his new programme, The Night Manager 2.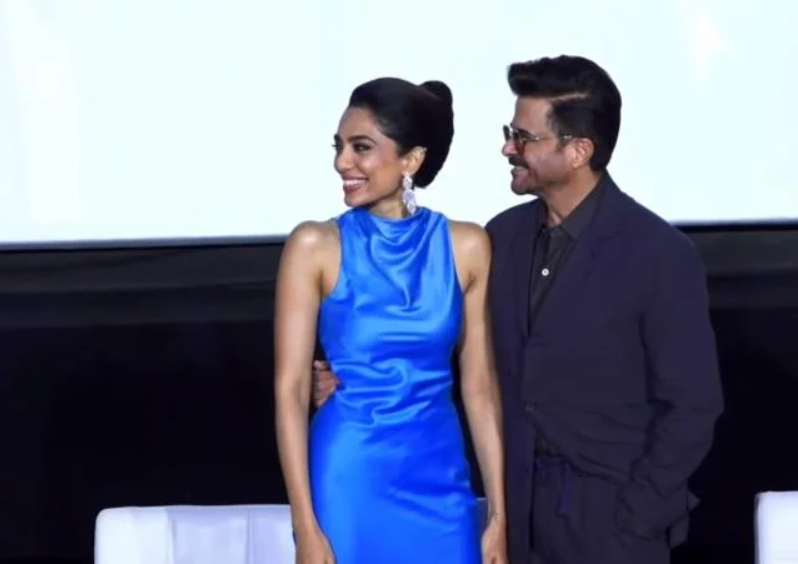 Anil Kapoor poses with Sobhita Dhulipala at the promotional event 
Sobhita Dhulipala and Anil Kapoor were recently spotted together while promoting The Night Manager: Part 2. The paparazzi asked Anil and Sobhita to pose for some photos together during a photo session after the ceremony. Anil looked sharp as he wore black aviator sunglasses while wearing a dark grey pantsuit. Sobhita, on the other hand, stole the show with a sensual high-neck gown made of blue-hued satin and a chic bun.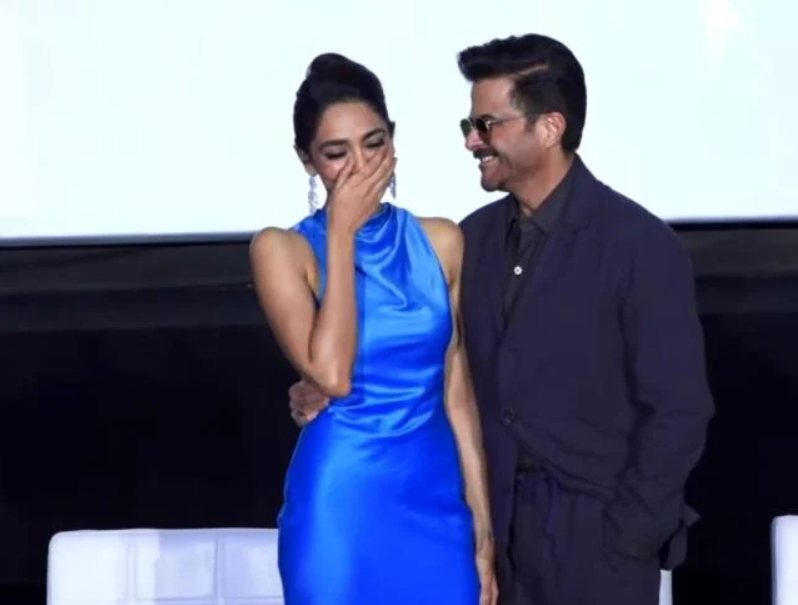 Anil Kapoor holds Sobhita Dhulipala close while posing for the paps
A video from the event was recently uploaded on Reddit, which raised quite a few eyebrows. In the video, Anil Kapoor is seen squeezing Sobhita Dhulipala from the waist while posing for pictures. The sultry-clad co-star, who was 66 years old and radiating charisma, caught the actor's attention. But from her uneasy motions, it was clear that Sobhita was uncomfortable with the seasoned actor's overture towards her.
Netizens call out Anil Kapoor for his creepy behaviour towards his co-star, Sobhita Dhulipala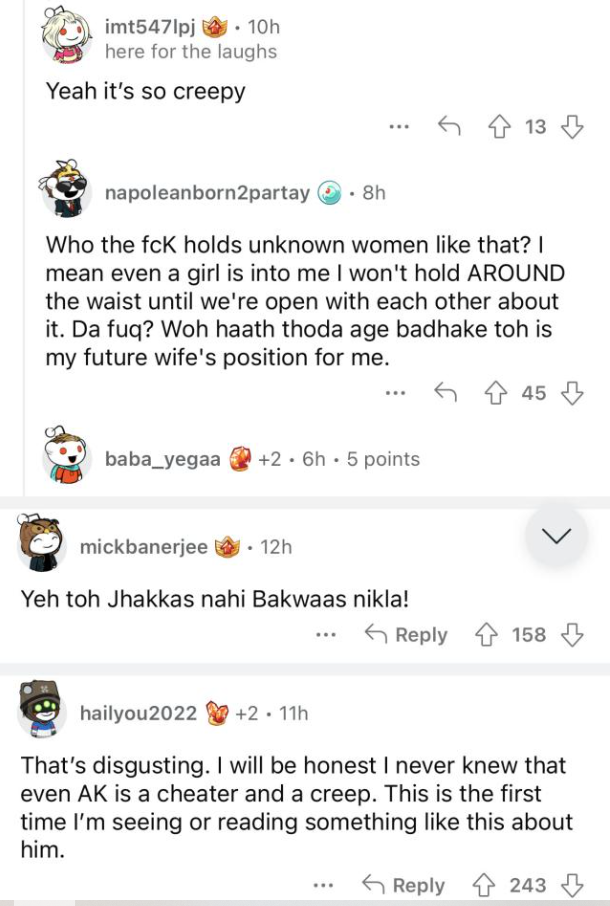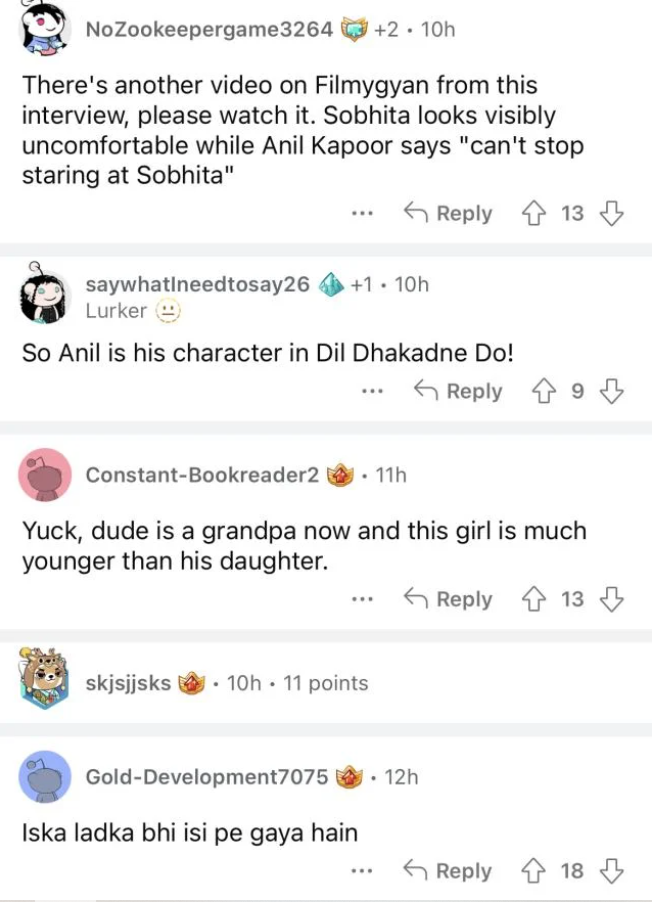 The video went popular right away after being shared on social media. Anil Kapoor was called out for his weird smile and hand motions in front of the cameras by online users who were shocked to witness them. While one user offered commentary,  "She is awkwardly laughing & if you look her hands are to herself / bw them for long. She only puts it around his back at the end because she was in an awkward pose & he clearly was not gonna let go", another one penned, "Tharki". Check out the comments below: To watch the video, click here.
Personal front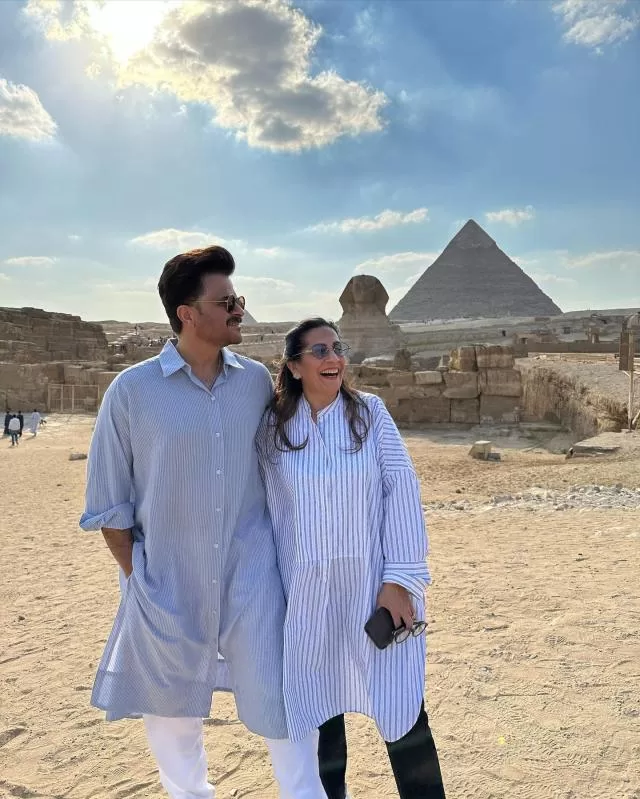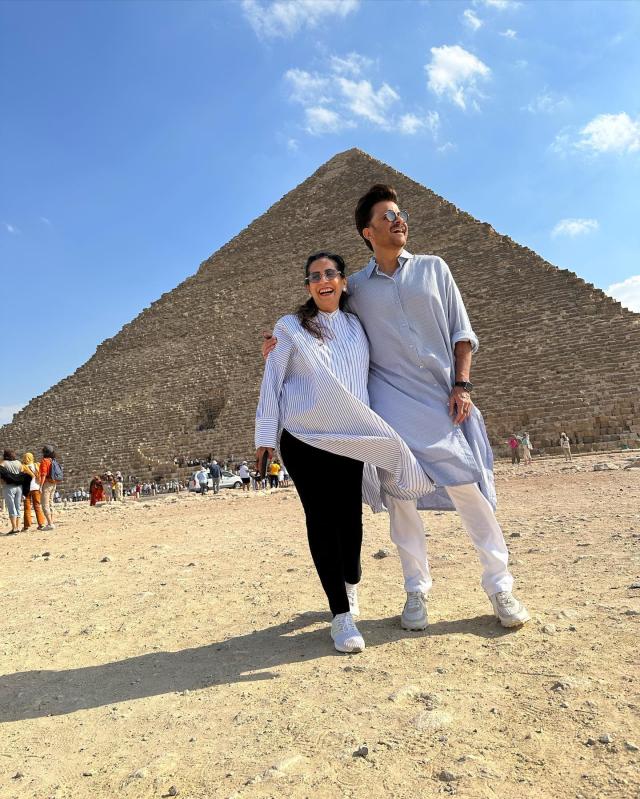 For those who don't know, Anil and Sunita Kapoor are proud parents to Sonam, Rhea, and Harsh Vardhan Kapoor. They are also married. Additionally, Anil and Sunita welcomed their granddaughter Sonam's newborn boy, Vayu, on August 20, 2022, making them grandparents as well. Anil Kapoor, however, still knows how to spoil his wife Sunita, even after they became grandparents, as evidenced on October 7, 2022, when the actor released gorgeous photos of the couple on their trip to Egypt.