Sonam Kapoor was released from the hospital on August 26, 2022. After welcoming baby Ahuja home, her adoring husband Anand Ahuja and her father, Anil Kapoor, gave out candy to the media. Sonam Kapoor announced her pregnancy and the birth of a child to her friends and family on August 20, 2022. Since then, we have been impatiently awaiting our first look at the infant.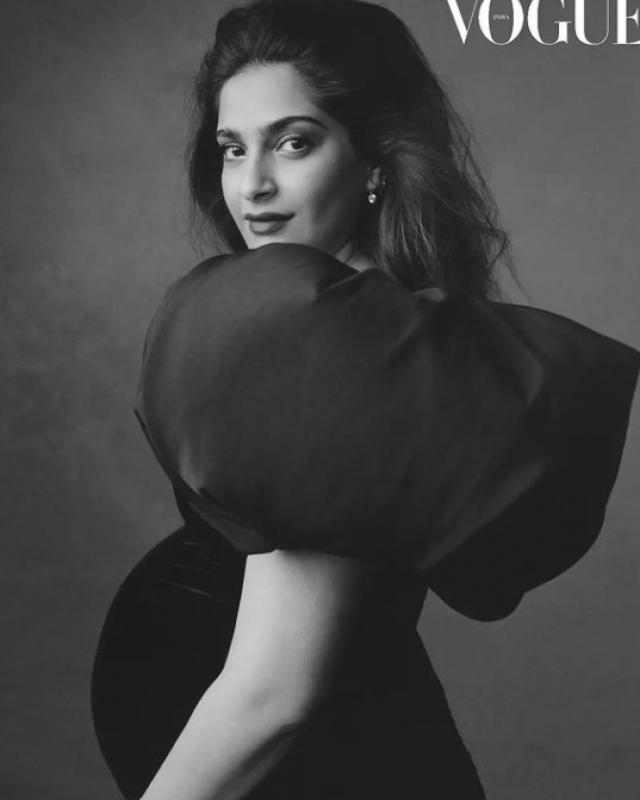 Rhea Kapoor shared the first-ever image of Sonam's newborn boy on her Instagram account on August 22, 2022. She had posted several images taken at the hospital. For Rhea, the experience of meeting her nephew for the first time was very unreal. When she spotted the prettiest little munchkin, the adoring maasi could be seen wiping away her tears. Rhea had written a caption for each picture: "Rhea masi is not ok. The cuteness is too much. The moment is unreal. I love you @sonamkapoor the bravest mommy and @anandahuja the most loving dad. Special mention new nani @kapoor.sunita #mynephew #everydayphenomenal."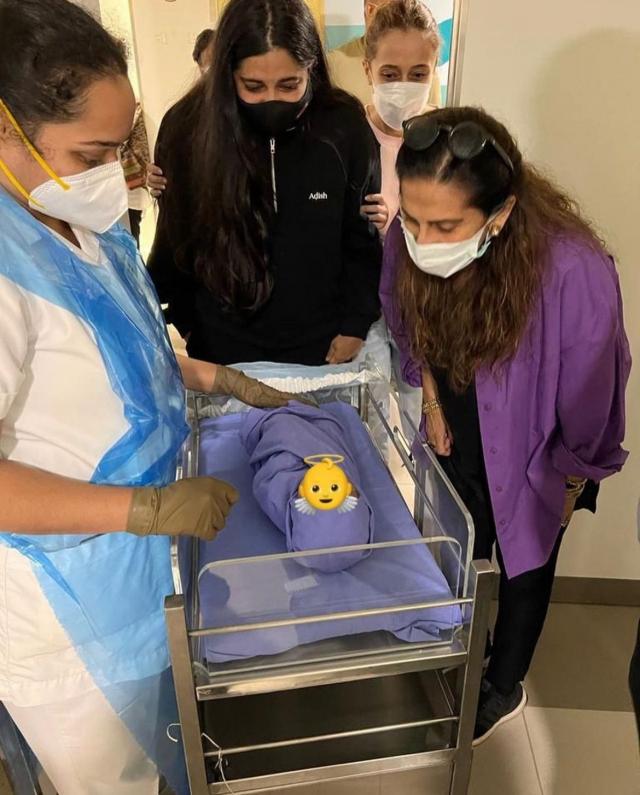 On August 26, 2022, as the family welcomed Sonam Kapoor and Anand Ahuja's baby boy home, new dad Anand Ahuja and Nanu Anil Kapoor gave out treats to the media and police officers stationed outside Anil's house. A priceless expression of joy could be seen on Anil and Anand's faces. Sonam's father, Anil Kapoor, was spotted posing for photographers in another paparazzi-shared video as the proud nanu prepared to welcome his granddaughter home.
Sonam Kapoor, a recent mother, discussed sharing parenting responsibilities with her husband, Anand Ahuja, in a Vogue interview. The attractive actress responded to the question of whether she and Anand will equally share parental responsibilities by saying: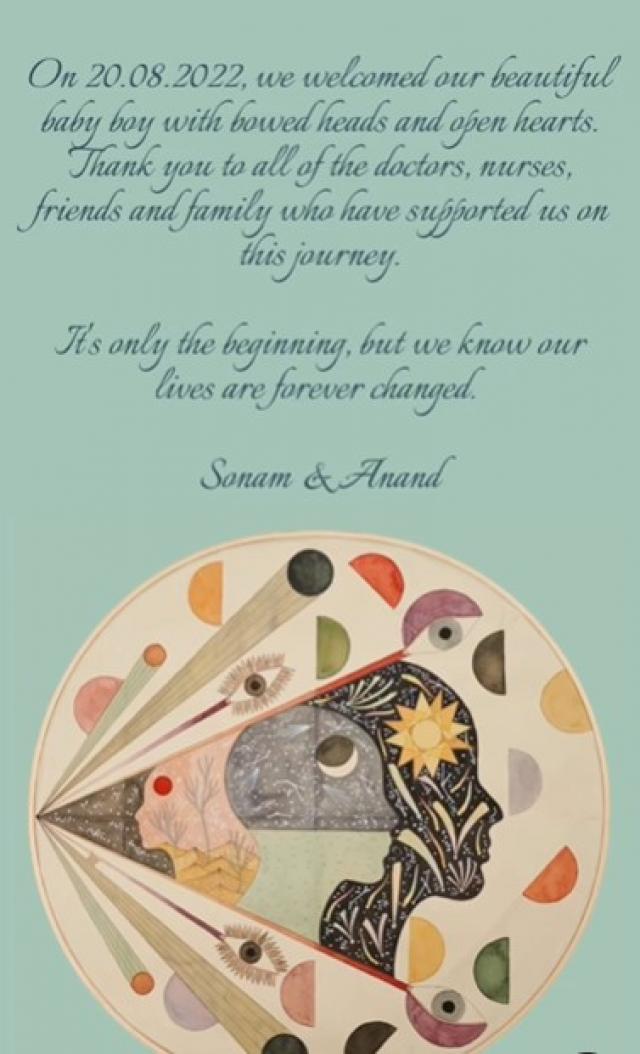 "Definitely. I think more than Anand, it comes from watching the way Dad and Mum brought us up. I remember my mother sending me to the set of Roop Ki Rani Choron Ka Raja (1993) so that my father could look after me because she was handling my brother and sister who were very young at the time. Despite having ample help, their motto was equal parenting. Even after we grew up, Dad was very involved in all of our lives; in fact, after a certain age, he was more invested in our lives than Mum was. My parents are partners in every sense of the word, so I have a solid blueprint on how to bring up my children with the right values."
For those who don't know, Sonam Kapoor and Anand Ahuja shared the "wonderful news" of the birth of their first child on August 20, 2022, in an aesthetically pleasing postcard. The new parents explained how their lives were forever altered in the note, which also disclosed that they had welcomed a beautiful baby boy.