Amrita Rao Shares Unseen Honeymoon Picture With Husband, RJ Anmol, Looks Stunning In Strapless Jumpsuit; Checkout Here!!!
Bollywood actress diva, Amrita Rao shared a glimpse of her hush-hush honeymoon and it was her ravishing look that has won our hearts. Bollywood actress, Amrita Rao had left the whole nation stunned when she had revealed her unrevealed marriage with her husband, RJ Anmol. The lovebirds have been sharing a series of episodes on their official YouTube channel, Couple of Things– Amrita Rao  RJ Anmol. Recently, Amrita Rao posted a rare picture from their honeymoon.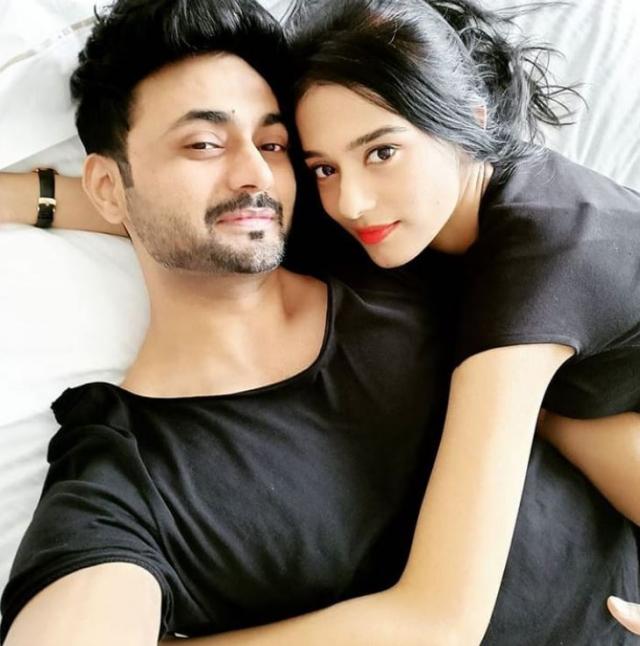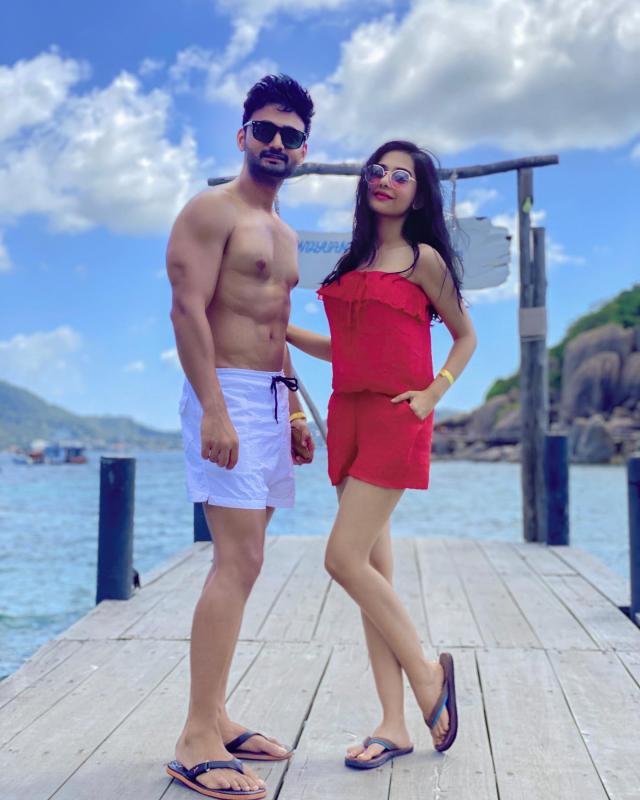 The couple Amrita and Anmol had opened up that they had not tied the knot on May 15, 2016, but sooner way back in 2014. For the longest time, the couple had kept their relationship away from the media beam. Although they have changed now and are ready to speak about each and every detail of their 'happily ever after'.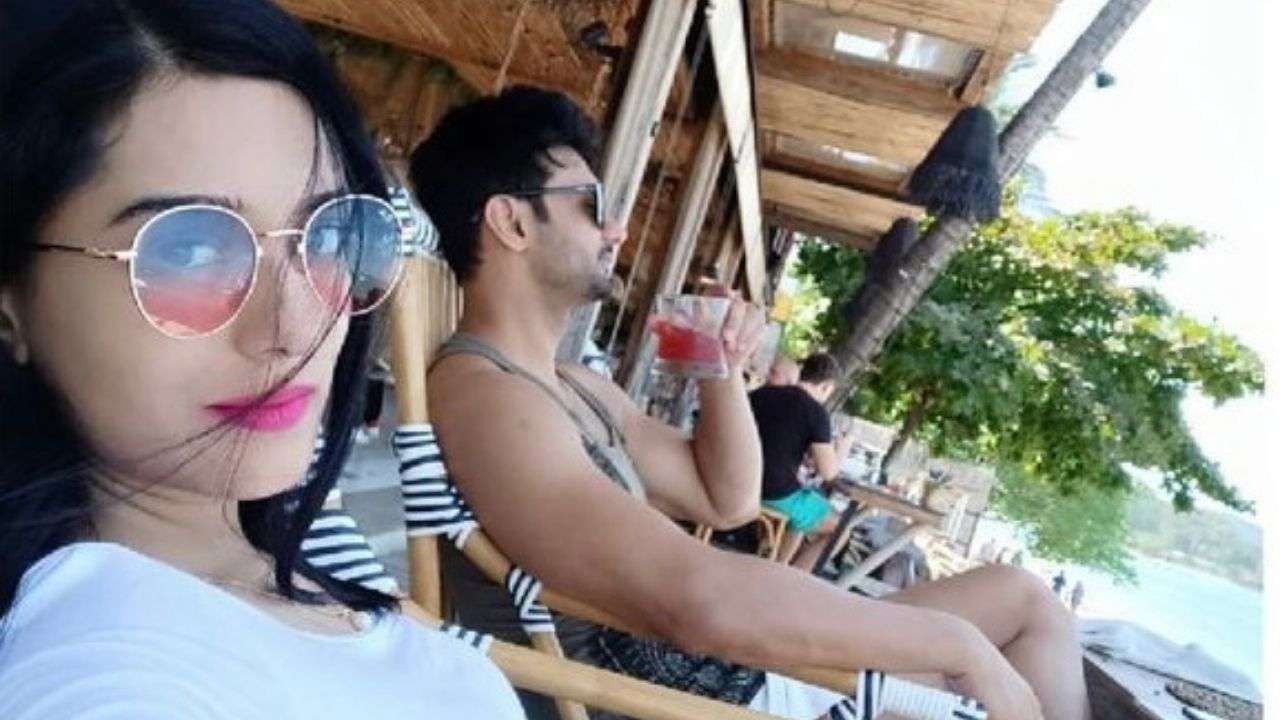 On April 5, 2022, actress Amrita Rao shared a post on her Instagram handle and posted a gooey picture with her husband, Anmol from their honeymoon. In the picture, we can see Amrita Rao wearing a stunning red-hued strapless jumpsuit. On the contrary, RJ Anmol was shirtless and wore white-hued shorts. Along with it, Amrita Rao wrote: "50 Unseen pictures of our honeymoon in our latest episode of #CoupleOfThings."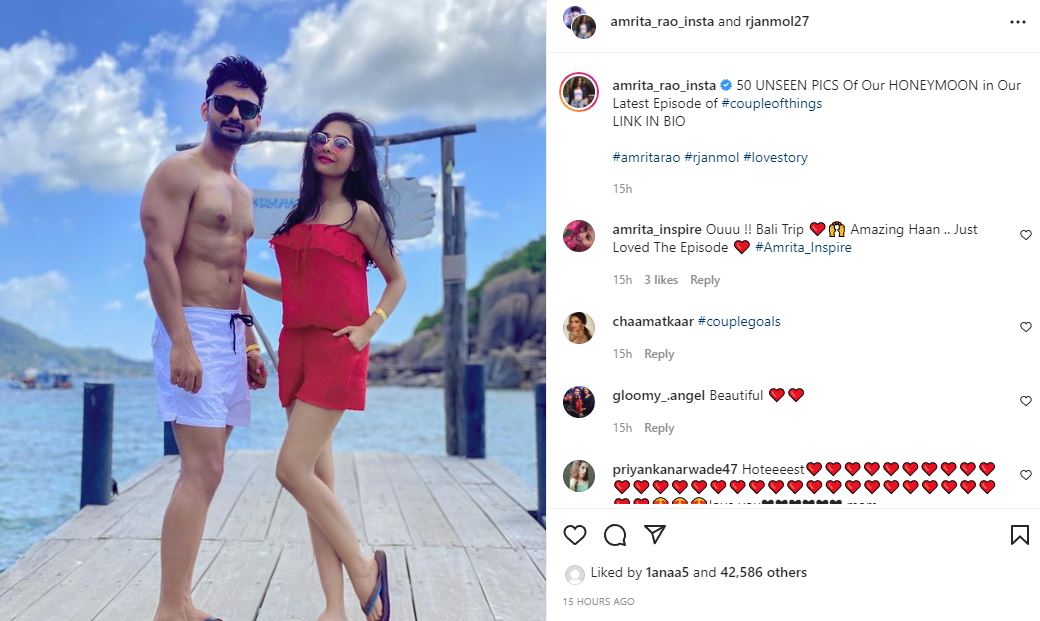 On March 15, 2022, Amrita Rao had shared the first-ever picture from her hush-hush wedding with Anmol. In the picture, the gorgeous actress Amrita Rao was decked out in a red saree. She accessorized her look with a maang teeka, a brahmi nath, and a mundavalya. On the contrary, her husband, Anmol, had worn a yellow-kurta with a sleeveless jacket. The couple was looking perfect and madly in love as Anmol gave a peck on Amrita's cheeks.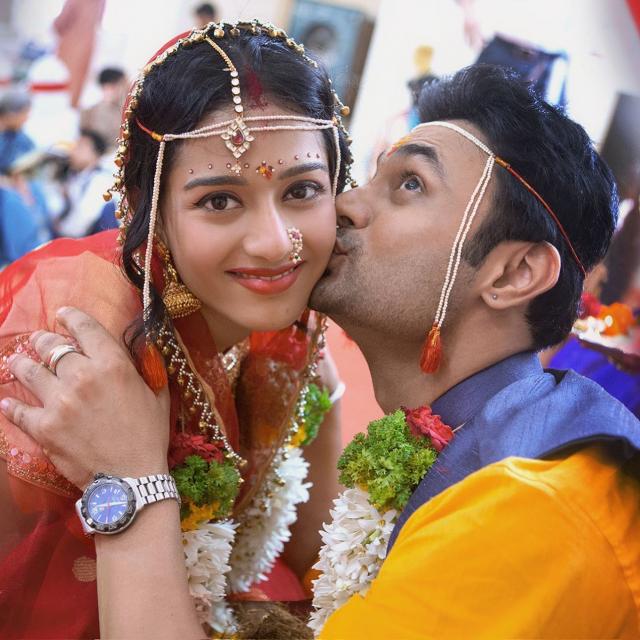 The much-love-couple Amrita and Anmol's unseen honeymoon picture shows how dedicated they are to each other and respecting each other in their life. We are pleased to see Amrita and Anmol's unseen honeymoon picture!