Allu Arjun, a South Indian actor, went on the road with his staff and daughter Allu Arha to perform the Ganesh Visarjan rite. The reputation of Allu Arjun has always been one of respect for Indian culture and history. The actor makes it a point to cheerfully celebrate each holiday with his family despite his hectic schedule. Not just him, but also his children Allu Arha and Allu Ayaan continue in their father's footsteps.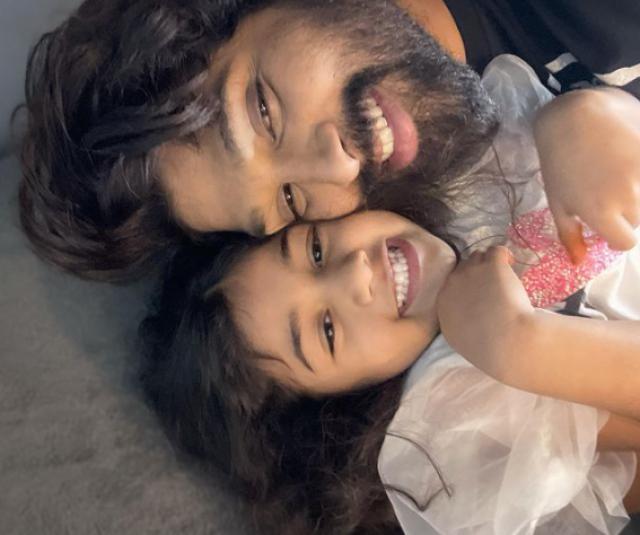 Allu Arjun welcomes Lord Ganesha to his office every year on the auspicious occasion of Ganesh Chaturthi, just like he does for every other event. The actor lavishly celebrates the event with his team and takes full advantage of it. It was the same this time as the down-to-earth actor went into the city to celebrate Ganesh Visarjan with his workers. It goes without saying that it was a pleasure to see the special moment between Allu Arjun and his daughter, Allu Arha.
The actor celebrated Ganesh Visarjan with his coworkers on September 5, 2022, at his workplace. He set off on the road to enjoy the festival with his daughter, Allu Arha, who was also with them. While the actor dressed in a black shirt and slacks for the occasion, his daughter looked adorable in a pink and white checkered dress. In a matter of seconds, the lovely couple won our hearts, and we couldn't help but swoon over them.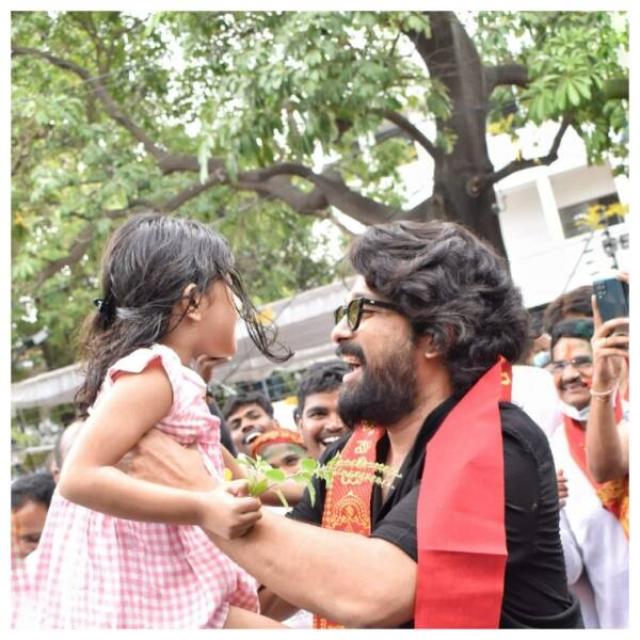 Allu Arjun is seen in one of the viral videos cradling his daughter in his arms and holding the idol of Ganpati Bappa in one hand. As he and Arha said goodbye to the Lord, the actor also cracked a coconut. The adoring father persuaded his little daughter Arha to participate in the march, and she was spotted cheering joyfully. Along with the crowd gathered there, the star kid chanted "Ganpati Bappa Moraya" and made everyone melt with her adorable actions.
Allu Sneha Reddy, his wife, has always been a pillar of support for him during both joyful and terrible times in his life. In the meantime, Allu Arjun has been succeeding professionally, and he is currently enjoying a successful personal life. The soulmates, according to the unexpecting, had first encountered each other at a friend's wedding and fell in love. 
The couple then got married in a spectacular ceremony on March 6, 2011, and ever since they have been giving significant relationship goals, their partnership has been picture-perfect. In their Hyderabad home, Allu and Sneha happily cohabitate with their children, Allu Ayaan and Allu Arha.
On the professional front, Actor Allu Arjun is now hard at work filming his eagerly awaited movie, Pushpa: The Rule.