Alia Bhatt Says 'Kisi Se Darrne Ka Nhi' Outside Gaitey Galaxy After Gangubai Kathiwadi Screening
Alia Bhatt's Gangubai Kathiawadi has finally been released in the theaters and is receiving a positive response. The actress seems to be more than happy as her hard work has paid off well at the box office for the first day. The film has been directed by ace filmmaker Sanjay Leela Bhansali who again has created magic on screen with his great sense of colours and aesthetics.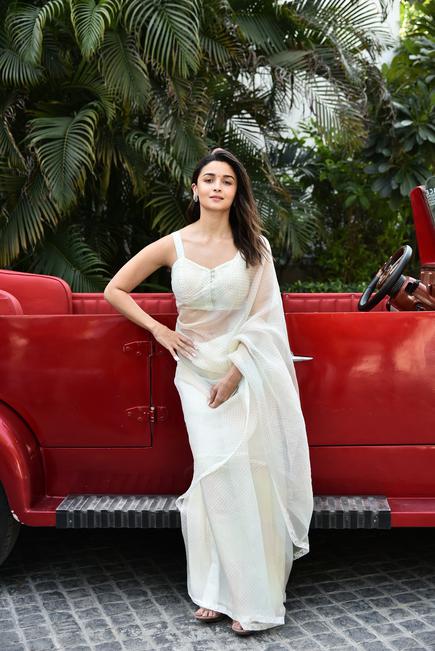 The movie was released on 25th February and witnessed a massive crowd on the first day, the first show. The movie was completely focused on Alia Bhatt's character Gangu and her journey. The actress has managed to impress to the audience with her performance and pull them to theaters. On Friday, Alia Bhatt was present outside the Gaiety Galaxy to see the reaction of the audience.
View this post on Instagram
The paparazzi posted a video of the actress where she could be seen standing inside her car. The actress addressed the fans and said, 'Kisi se darrne ka nhi' which is also a famous dialogue from her movie. Alia also asked the ecstatic audience 'Kaisi Lagi Movie?'. To this, the fans replied 'Very good and Mindblowing'. The diva then did her famous 'Namaste' in Gangubai style which left the audience even more happy and impressed.
Earlier, the actress had stated that her boyfriend Ranbir Kapoor has already seen the film and is proud of her work. Alia and Sanjay Leela Bhansali have also presented the film at the Berlin Film Festival, where the director revealed that Ranbir complaint to him that Alia speaks like Gangubai at home also.