Aamir Ali and Sanjeeda Sheikh were a strong couple that looked adorable together. However, things didn't work out fine between the two and they parted ways a few months back. However, there were news that the two had a baby daughter together via surrogacy. Neither of the two had shared any pictures of the baby girl. However, on her birthday, Aamir Ali took to his Insta handle to she the first glimpse of Ayra Ali, their daughter.
In the picture, Aamir could be seen hugging his little munchkin. The little bundle of joy was seen in a pretty blue outfit. She was just partially visible and we could catch just a glimpse of the baby girl. He was all smiles holding his little bundle in his arms. The father shared the picture with a very heartwarming caption which even talked about the ups and downs in life in the past one year and how she helped him stay strong.
Aamir wrote, "Didn't know how angel's look like, until I saw her exactly a year back..My Lil girl from heaven, had come down to earth..didn't believe in love at 1st sight, until I saw her de first time..So much has happened this 1 year, my Chota sa jaan kept me strong n going..My love, My jaan completes 1 year.. Ayra Ali #ayraali #love #life #30thaugust." Check out the picture below: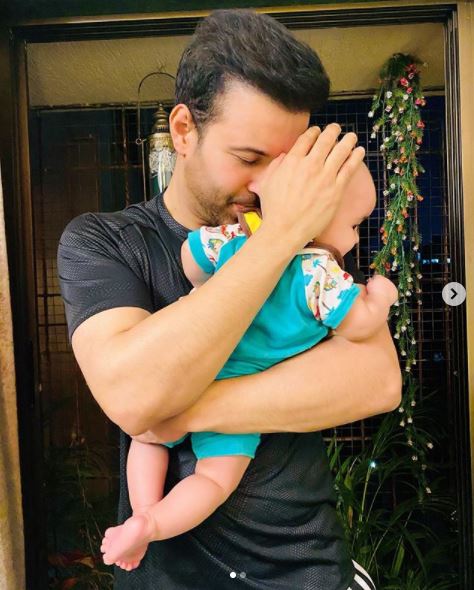 Click here to check out the post directly on Instagram.
It was in January when Aamir Ali and SanjeedaShaikh shared the news of their baby girl arrival with Bombay Times.