When Rekha Admitted Being Madly In Love With Amitabh Bachchan On National Television; Details Inside
Bollywood has seen many love stories or rumors that never really turned into marriages. Some were even complicated stories that still make news and headlines. One such rumored love story was of Amitabh Bachchan and Rekha. The couple was known for their sizzling chemistry on-screen and there were rumors of their off-screen romance as well. the actor was already married to Jaya Bachchan when he first Rekha on a film set.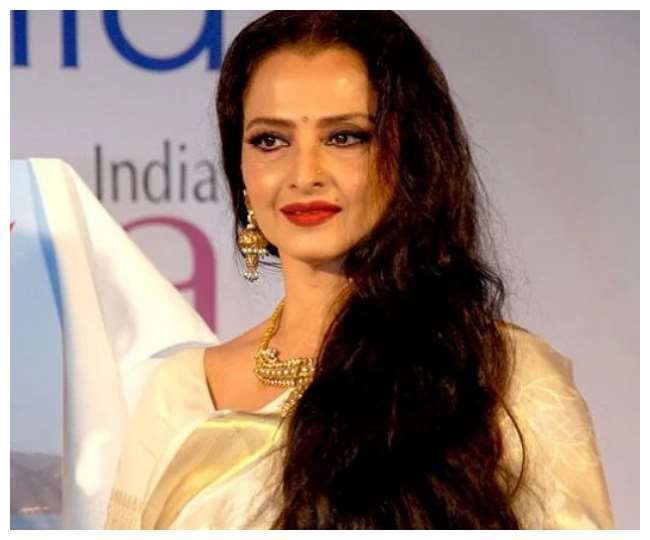 During an interview with Simi Garewal on her show Rendezvous With Simi,' the actress was asked about her alleged affair. Rekha on spilled many beans about her personal life which she hardly spoke of usually. The actress said that she was madly, deeply, and desperately in love with Amitabh Bachchan. She even narrated the first time when she met the actor on the sets. She said that her perspective towards acting also changed after she met Amitabh Bachchan as he was very hardworking.
Rekha said that she remembered the day when Amitabh sat next to her and said, 'Suniye kripya lines yad karlijiyega'. On the show when Simi asked the actress if she was in love with the legendary actor she said, "I have yet to come across a single man, woman, child who can help but fall completely, passionately, insanely, desperately, hopelessly in love with him. So why should I be singled out?
Rekha extensively talked about her personal life on the show. She even narrated the relationship she shared with her father Gemini Ganesan, her marriage, and the tragic story of Mukesh Aggarwal.