WHAT? Salman Khan Got ENGAGED To Sonakshi Sinha? Here's What We Know; See Photos Inside
Bollywood's most eligible bachelor Salman Khan has been making news for his rumored engagement. The actor has dated the top actresses over the years including Katrina Kaif who recently tied the knot with Vicky Kaushal. The fans and followers of the superstar have been nagging him for years to get married and settle now.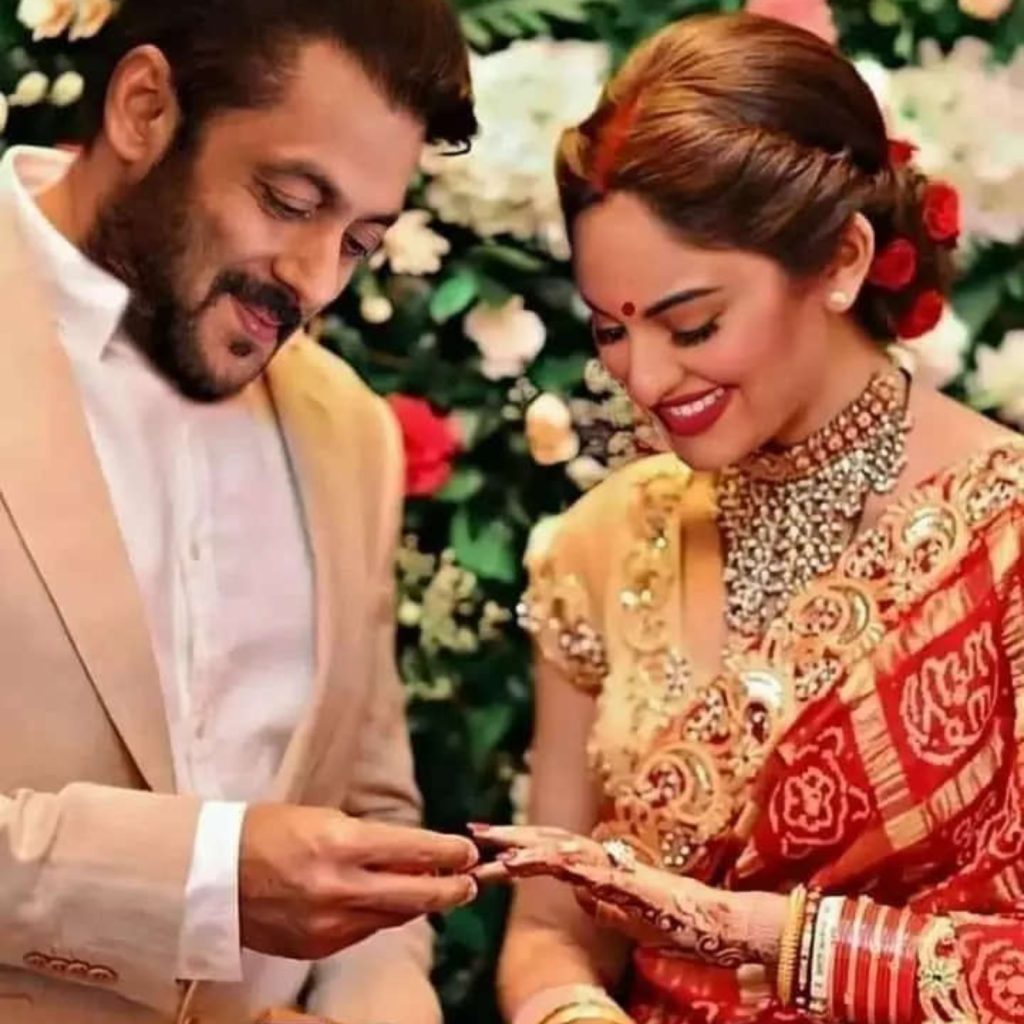 Now there is a picture of the 'Dabangg' actor with Sonakshi Sinha which is doing a round on the internet. In the picture, Salman Khan could be seen dressed up as a groom and exchanging rings with the actress. Sonakshi too could be seen in bridal avatar in a red saree and vermilion on her forehead. So did the actor actually got engaged to legendary actor Shatrughan Sinha's daughter? Well! Let us drop the truth bomb.
Before you jump to any conclusion, here's the truth behind the viral photo. Actually, the photo circulating on the internet is fake and has been photoshopped. However, as soon as the picture started doing rounds on the internet a large section of the audience believed it to be true. People started dropping congratulatory messages for the stars and started pouring love and wishes for the actors.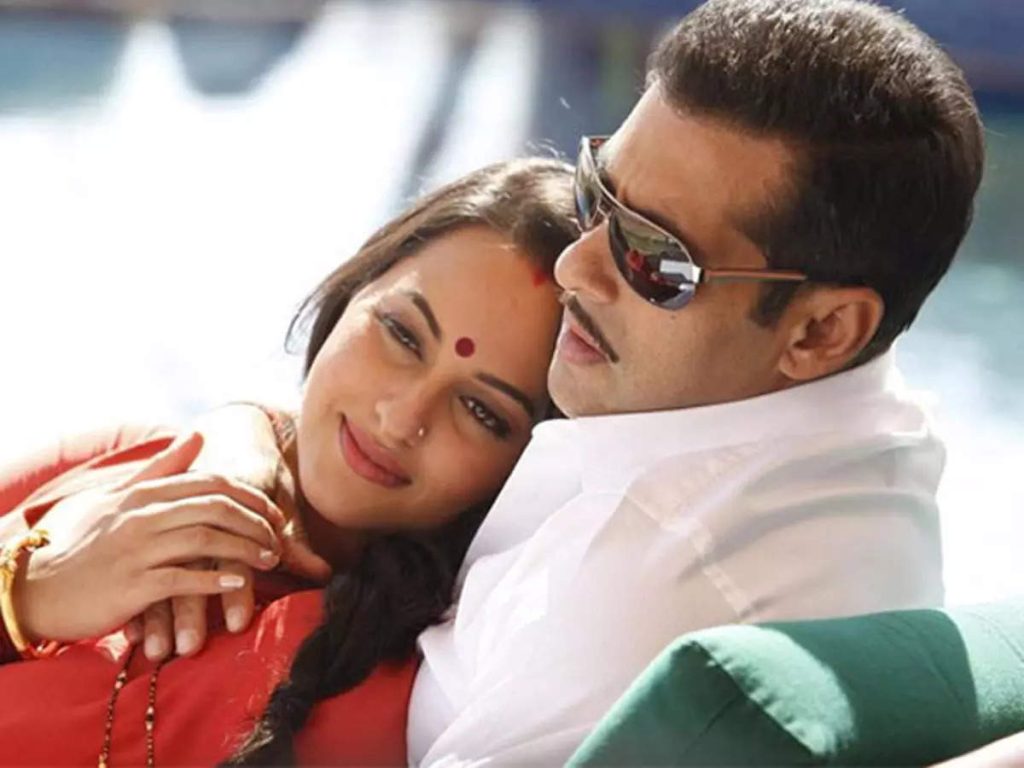 "Finally bhai ki bhi shadi hogyi," wrote one user. "Sonakshi Sinha aur Salman Khan?? Ye kab hua?" wrote another user. Although, the fans and followers of the actor started clarifying that the picture is fake and has nothing to do with him. "Arre ye photo fake hai dhayn se dekho," wrote one user. "acha photoshop kiya hai face ko," wrote another user.
Well, it seems that the actor still does not has any plans to get married. But, the fans of the actor are all waiting for the good news.