Asha Parekh Turns 79: A Look Back At The Actress And Aamir Khan's Uncle Nassir Hussain's Love Story, Here's Why She Never Got Marrried
Asha Parekh is one of the most popular and successful yesteryear actresses of the Indian film industry. She has been the recipient of the Padma Shree Awardee and was the highest-paid actress of her time. But did you know that she once fell in love with superstar Aamir Khan's filmmaker Uncle, Nassir Hussain? Yes, that's right! But Nassir Sahab was already married when Asha Parekh first met him. Although she never became a threat to his family, in fact they mutually decided that Asha and Nassir Hussain will never get married. This gave a sense of security to his family and they continued to work in many hit films.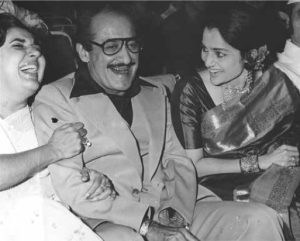 Nassir Hussain, on the other hand always chose Asha Parekh to play the lead roles in his films such as Dil Deke Dekho opposite Shammi Kapoor, Nasir Saab, Jab Pyar Kissise Hota Hai, Baharon Ke Sapne, Teesri Manzil, Phir Wohi  Dil Laaya Hoon. Asha Parekh and Nassir Hussain's family including his wife and nephew Aamir Khan share a very cordial relationship. Aamir Khan till today addresses the actress as 'Asha Aunty'.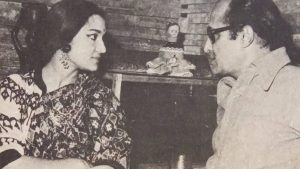 In an interview with Verve Magazine, Asha Parekh confessed her love for filmmaker Nassir Hussain and why she didn't marry. "You are hurting somebody, and it gets so much worse if children are involved — they grow up with all sorts of insecurities. If you think your marriage isn't going to work out, don't produce children because you end up muddling their idea of love. I know I admitted to being in love with Nasir Hussain in The Hit Girl, but as much as I loved him, I could never consider breaking up his family and traumatising his children. It was far simpler and satisfying to be on my own," she told.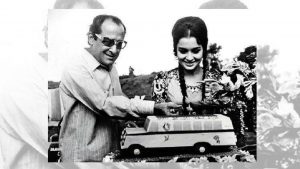 Speaking of why she never got married, Asha said, "Parekh's mother did try to arrange for a match for her and recalling one such incident, the actress revealed, "I did come very close to tying the knot once with a professor from the US. I was visiting him and we were in a cafe at 2 a.m., when he turned to me and nonchalantly said, 'I have a girlfriend and you've come in the way'. It completely caught me off guard. In a way, that was the final straw for me in this whole wedding business," she added.