Virat Kohli And Anushka Sharma Celebrate New Year's Eve In Dubai: Take A Look!
Virat Kohli, a cricket player, shared some romantic photos of himself and Anushka Sharma celebrating New Year's Eve. The most desired coupling in Bollywood is Anushka Sharma and Virat Kohli. On the sets of their commercial film production, the pair literally ran into each other and connected instantly. They soon fell in love, and on December 11, 2017, they had a little wedding ceremony.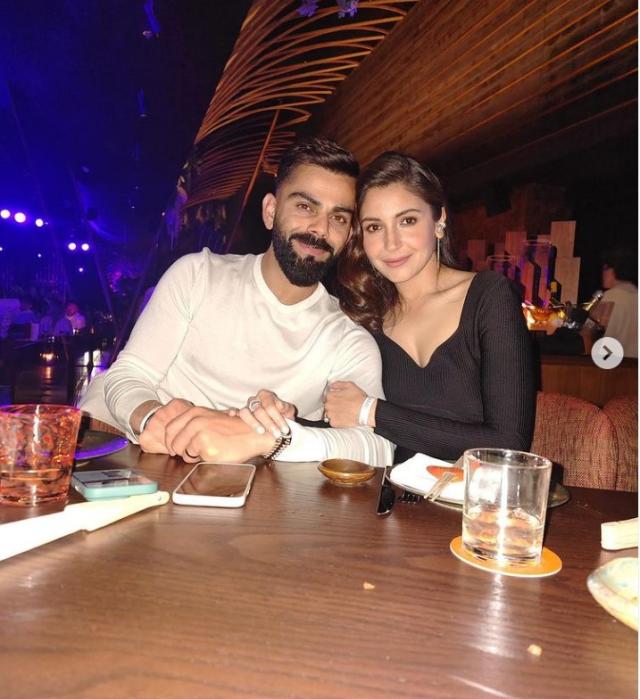 Anushka and Virat later welcomed their daughter Vamika Kohli into their lives in the year 2021. The couple has been blissfully happy ever since. In addition, despite their busy schedules, they never miss a chance to spend time together. The deeply in love pair went on to set some huge relationship objectives as they rang in the new year together.
Virat Kohli and Anushka Sharma celebrate New Year in Dubai
Virat Kohli posted some beautiful pictures of himself and his wife, Anushka Sharma, from their New Year's party to his Instagram account on January 1, 2023. The photo shows the deeply in love couple celebrating New Year's eve in an opulent restaurant. The very in love pair can be seen seated at a table clutching each other's arms in one of the photos Virat shared. As they stood for the camera, they appeared to be a couple made in paradise.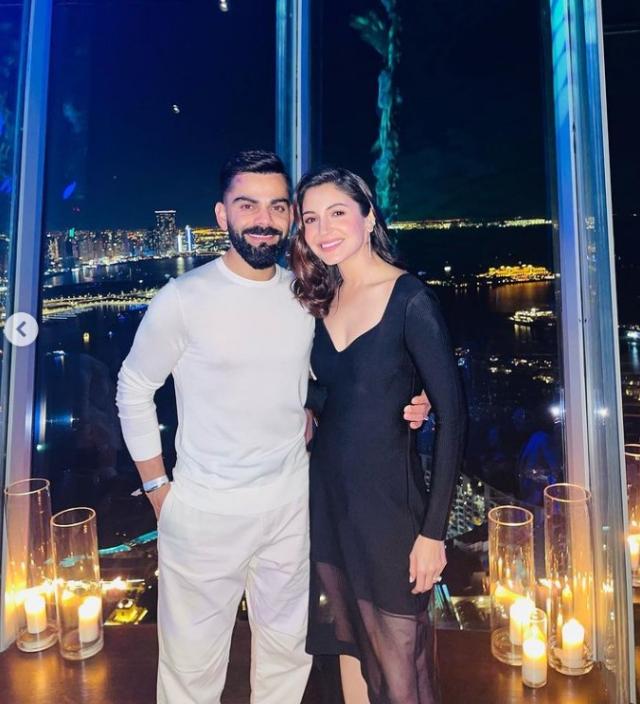 In another image, Virat and Anushka are seen posing by a large glass window with candles on the ledge and a view of posh towers in the background. As they stand for the camera in the photo, the adoring husband is seen clutching Anushka by the waist. Anushka and Virat also set some serious fashion goals with their distinct attire. Virat, the actress's husband, commended her while wearing a white T-shirt and leggings. The actress looked stunning in a black dress with dangling earrings.
Virat Kohli enjoys the last sunrise of 2022 with Anushka and their daughter
On December 31, 2022, Virat posted a beautiful picture of himself and Anushka holding their daughter Vamika on his Instagram account. The couple, along with their daughter Vamika, can be seen in the photo gazing toward the rising sun while standing by a pool. Vamika, their daughter, was in the doting father's arms while the picture was being taken.
Virat Kohli and Anushka Sharma's fifth anniversary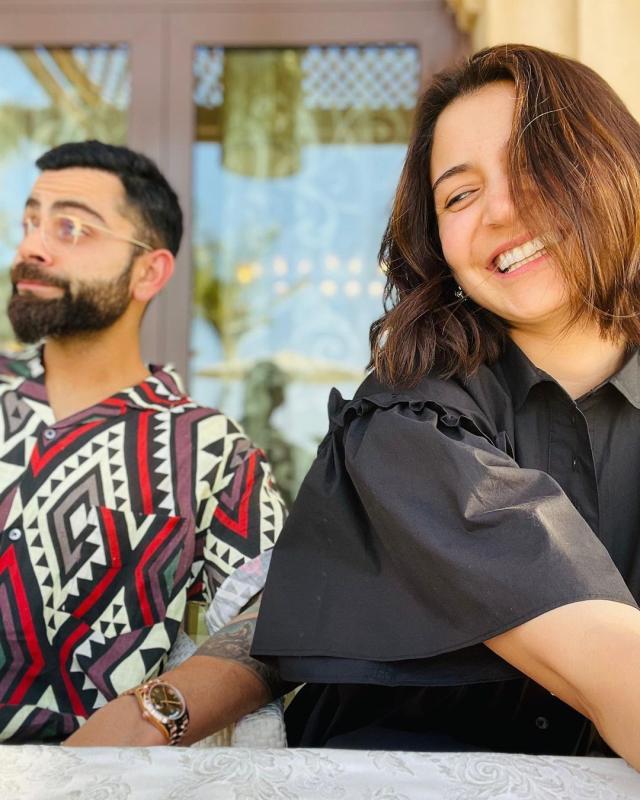 In 2022, Virat Kohli and Anushka Sharma will celebrate their fifth wedding anniversary on December 11. Additionally, to add a little something extra to the day, the actress posted a number of previously unreleased images of her beloved husband, Virat, on her Instagram page. The photographs depicted some of the pair's funniest and most cherished experiences. We were, however, completely captivated by a photo of Virat holding his newborn daughter Vamika. The beautiful photo showed Vamika, his infant daughter, lying next to Virat as he rested on a hospital bed.