Throwback: When Kriti Sanon Was Once Yelled By A Choreographer Publicly
The road to success isn't easy and one has to go through a lot of ups and downs in their journey. In Bollywood, any outsider has to go through numerous auditions until someone finally cracks it to get their first project. Many known faces in Bollywood today had started their journey with modeling to enter the entertainment industry. Kriti Sanon too had started her career first by appearing in various commercials for big brands and doing ramp shows.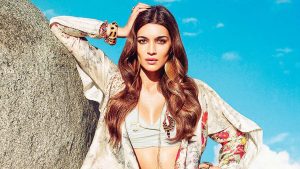 However, beauty with brains Kriti didn't have any experience in the modeling field and was once yelled at by the choreographer publicly. The diva back then had made a mistake while walking the ramp and the choreographer insulted her in front of 20 other models. "When I did my first ramp show, I remember I messed up somewhere in the choreography and the choreographer was very rude to me. She screamed at me in front of some 20 models at the end of the show. Whenever someone scolds me, I can just start crying."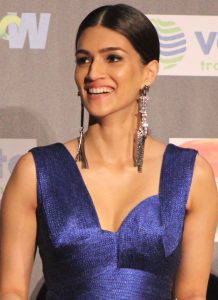 Kriti continued further and said, "I remember sitting in an auto, and the moment I sat, I started crying. I went back home and I cried to my mother."
Kriti's mother then comforted her and advised her to be thick-skinned, "My mother was like, 'I don't know if this profession is for you. I don't. It would help if you were emotionally way more powerful. You need to be thick-skinned, you need to be a lot more confident than you are.' And I think confidence is something that I gained with time," Kriti said.
Kriti Sanon is now one of the top actresses of Bollywood and is working with the best directors and biggest stars in the industry.