Throwback Interview: When Saif Ali Khan Suggests Daughter, Sara Ali Khan Not To Work With Him In Films; Deets Inside
How many times when Bollywood has been the witness to family legacies been taken foreword? When it has seen the children of the most popular actors, keeping their ancestors and family names alive on the big screen? From Kapoors to khans, many names have, and will continue to flourish when it comes to Indian cinema. Indian cinema has seen many father-son, father-daughter duos, which have won the hearts of millions through their exceptional acting and performing skills and proved that performing and acting run in their blood.
One such father-daughter duo is that of Saif Ali Khan and his daughter, Sara Ali khan. Though Saif has been part of the big screen for quite a long time now, his famous daughter is a newcomer. But even after being hit faces of Bollywood, the duo keep their professional lives out of their private picture. It was in an interview with Mid-Day when Sarah opened up on how Saif doesn't like discussing films with her and stated that though both of them are actors, they usually sought out different subjects to converse about. As saif's life revolves around actors, both wife (Kareena Kapoor) and sister (Soha Khan) being actors, and he himself being an actor's son, he doesn't want his daughter to talk on the same lines.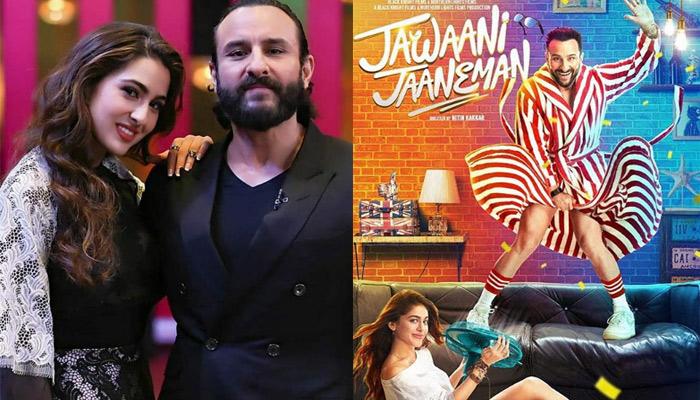 In an interview with Pinkvilla when Saif, who will be seen in 'Jawaani Jaanema'; along with debutant, Alaya furniture walla and Tabu, revealed that he initially offered the role of his daughter in the film to Sara, and she even agreed. "Yes, what had happened was that Kedarnath had almost been shelved and Sara didn't have another movie. So, this film was around and being the knight in shining armor and a good daddy, I asked her if she would like to do this. She had said yes."  
It was in the same interview when he himself revealed, that he was the one who later suggested Sara do otherwise and told, "Kedarnath came back on track and then, Simmba also fell in place. I only told her then that listen, Sara, don't do this film. This was a backup for you. I think I could have done it with someone else, but she should be working with Ranveer Singh and Varun Dhawan next. She said she would like to do that. I wouldn't want her to do a film just because it's me. It gets really complicated when it's about family." 
Though the father-daughter duo has been offered many movies together, they have not been able to find the right one yet. Talking on these lines, the actor added, "We have got at least three to five movie offers together. Sometimes, she didn't like the script, sometimes; I felt I am not interested."