Swara Bhasker Hits Back At The Troll Who Commented 'My Maid Looks Much Better Than You' On Her Pic; See Photo
Swara Bhasker is one strong-headed woman who never shies away from giving out her opinion. The actress often gets trolled for her statements and sometimes for her pictures for no reason. Recently, the 'Nil Battey Sanatey' actress posted a picture in a saree but, a troll comment how their domestic help looks better than her. But the actress did not hold back and instantly responded to the troll.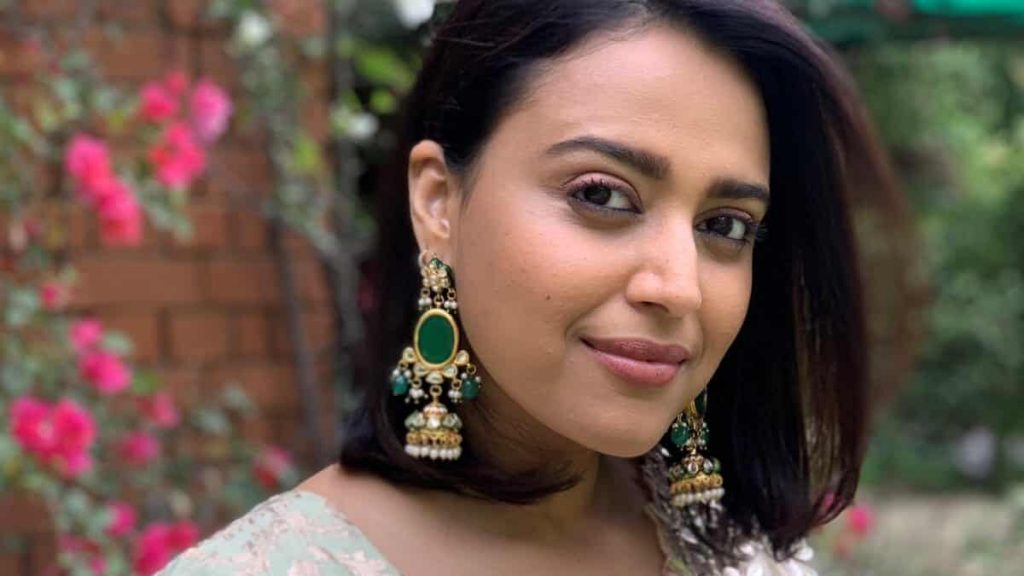 In the picture, Swara Bhasker could be seen smiling and looking into the camera. The actress donned a pink saree with a beige blouse. Swara posted the picture on Twitter and captioned it, "A sari, a park, a walk, a book… 'at peace' must feel like this #smalljoys #gratitude #feelingwise." However, a twitter user took to the comment section and wrote, "My maid looks much better than you in saree. Much more graceful than you" Responding to this, the actress agreeing with the troll mentioned, that his/her house help would be beautiful, she hopes the person respects her and doesn't behave like a creep. Her reply read, "I'm sure your household help is beautiful. I hope you respect her labour and her dignity & don't act like a creep with her." In the selfie, she was seen in a pink saree paired with a beige blouse, she accessorized her look with earrings and kajal in her eyes.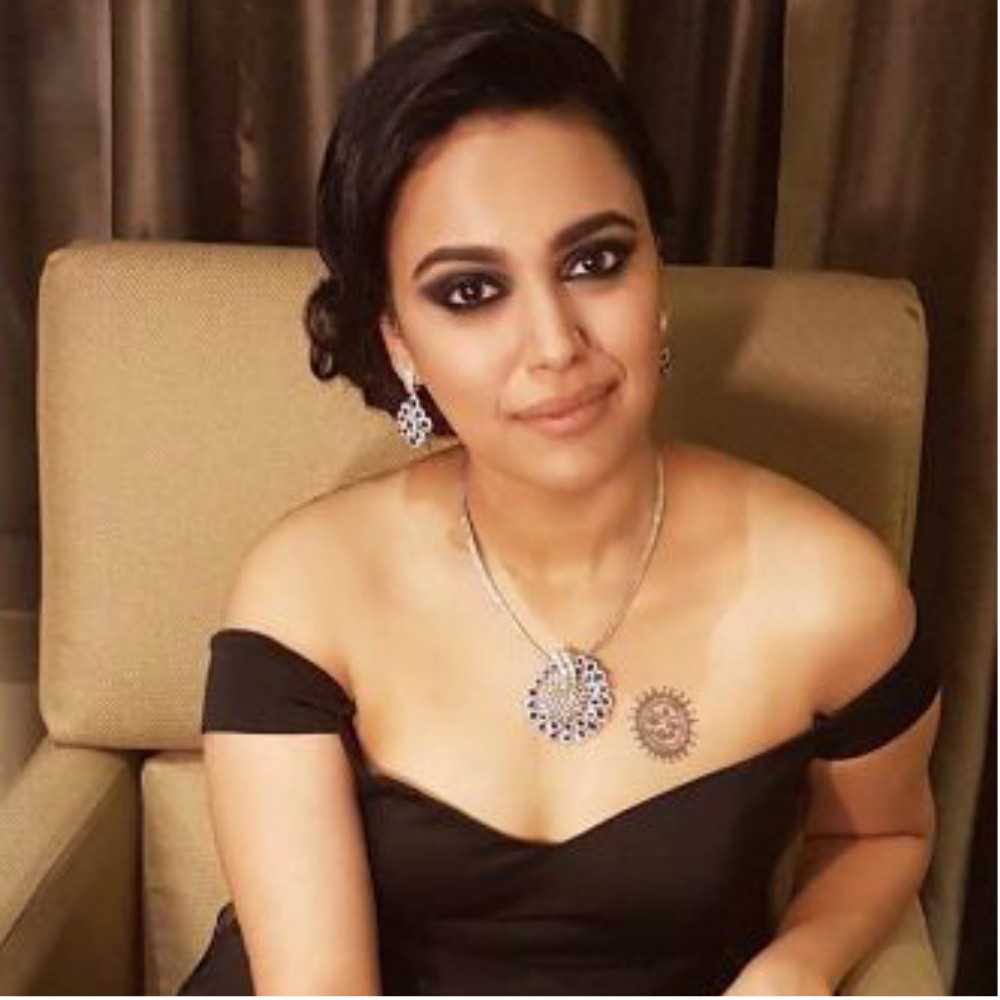 Earlier, a troll made fun of the actress as she graced the cover of Vogue Magazine, but Swara trolled the troller in a savage way. "Finally Nallasopara gets a face in Vogue. Congrats to all." Nallasopara, a town on the outskirts of Mumbai, is inhabited by many low-income families.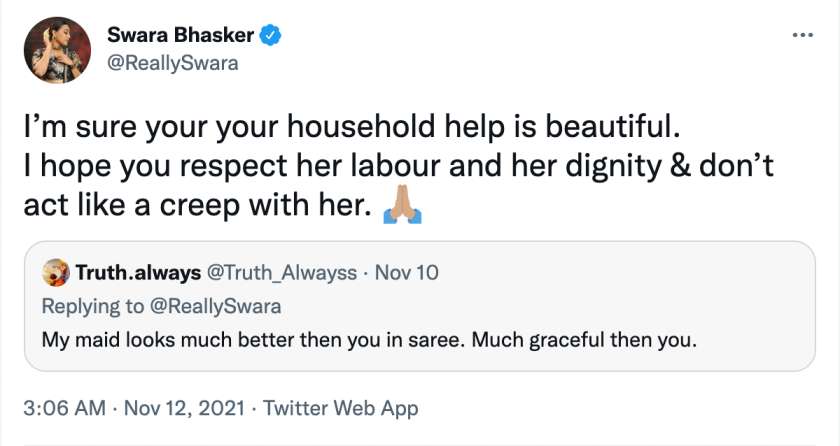 To this, the actress said, "And why not?!? Nallasopara should get a face and space in @VOGUEIndia as should Dharavi. And Shahdara, & Seelampur… why the hell not you pretentious half-wit pretending to be 'elite' You live off the labour of those who live in the areas whose names you use like slur #loser."