Suhana Khan Shares A Glimpse Of Her New York Apartment With The Breathtaking View Of The Skyline From It; Pics Inside
Being a star kid is not an easy task since you have to think about the family legacy and your parent's reputation. Among many popular star kids in Bollywood, Shah Rukh Khan and Gauri Khan's daughter Suhana Khan always manages to hit the headlines because of her Instagram bold personality, and for that, she is being trolled in the past as well. No doubt she looks flawless and beautiful. Where very few people show courage and fight against trolling and body shaming. Suhana always stood up for her right and slamming all the trollers to shut off and request to stop spreading online hate. She made her Instagram account public last year and since then, she has been giving her fans eye treats by sharing glimpses of her life. While speculations rife that Suhana can possibly make her Bollywood debut in the near future and we can't wait to see her shine on screen.
On Wednesday, Suhana took to her Instagram handle and shared a breath-taking glimpse of the cozy corner of her house which has an amazing view of the skyline of New York. Taking to her Instagram story, she shared a photo in which we could watch a sneak peek of her balcony on a high-rise building. Through the view of the window, one could see the amazing skyline of New York and Shah Rukh's daughter perfectly managed to capture the sunset through her balcony in the frame.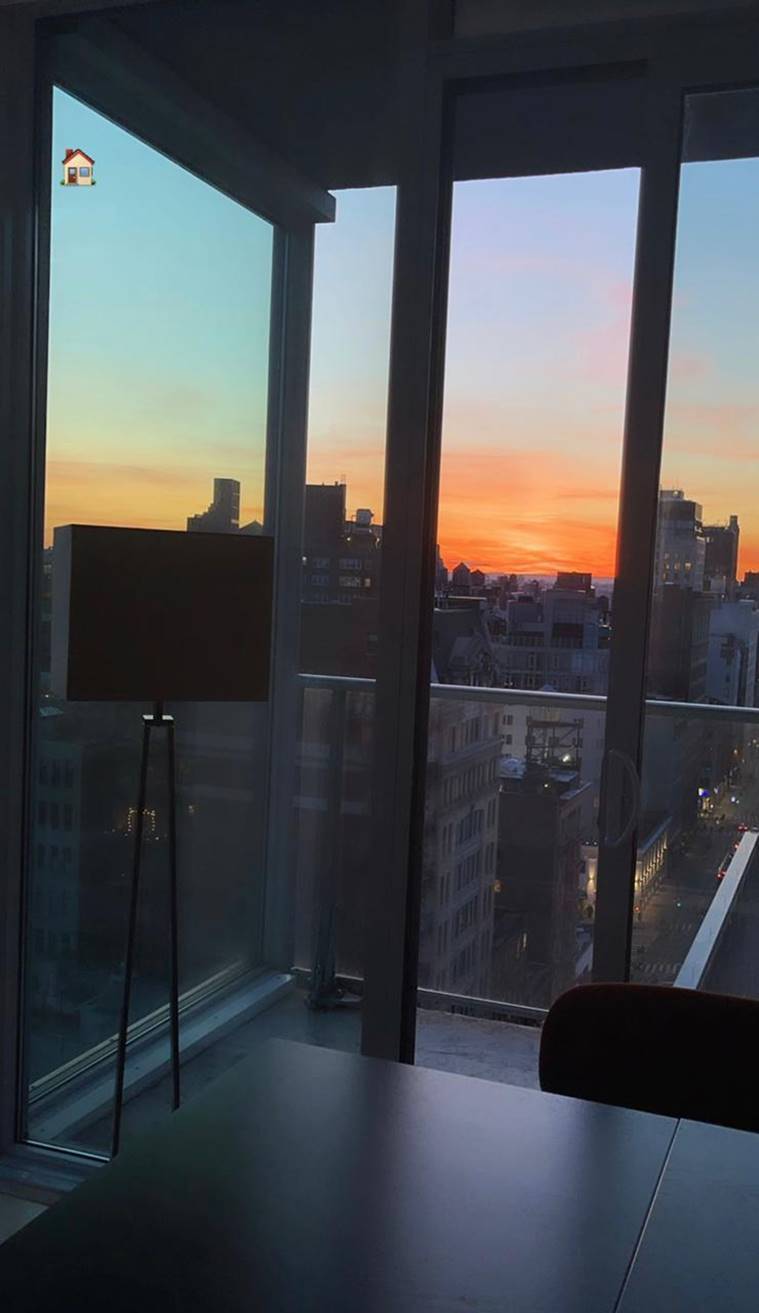 Earlier too, Suhana was captured partying with her friends at her swanky New York apartment, she shared photos and they went viral on the web in no time. Sharing the view, Suhana added a 'home' emoticon on it. 
A while ago, Suhana made headlines when last year she spoke against colour discrimination and how she faces online trolling for her skin colour. The Starkid shared a post and alongside she wrote on social media, "There's a lot going on right now and this is one of the issues we need to fix!! this isn't just about me, it's about every young girl/boy who has grown up feeling inferior for absolutely no reason. Here are just a few of the comments made about my appearance. I've been told I'm ugly because of my skin tone, by full-grown men and women, since I was 12 years old."
Further, she wrote, "Other than the fact that these are actual adults, what's sad is that we are all Indian, which automatically makes us brown – yes we come in different shades but no matter how much you try to distance yourself from the melanin, you just can't. Hating on your own people just means that you are painfully insecure. I'm sorry if social media, Indian matchmaking, or even your own families have convinced you, that if you're not 5'7 and fair you're not beautiful. I hope it helps to know that I'm 5'3 and brown and I am extremely happy about it and you should be too," Suhana concluded her thoughtful post with the hashtag "#EndColourism."