"Shuru Mein Hota Hai" Parineeti Chopra Trolled For Wearing A Cap With Letter 'R' Ahead Of Her Wedding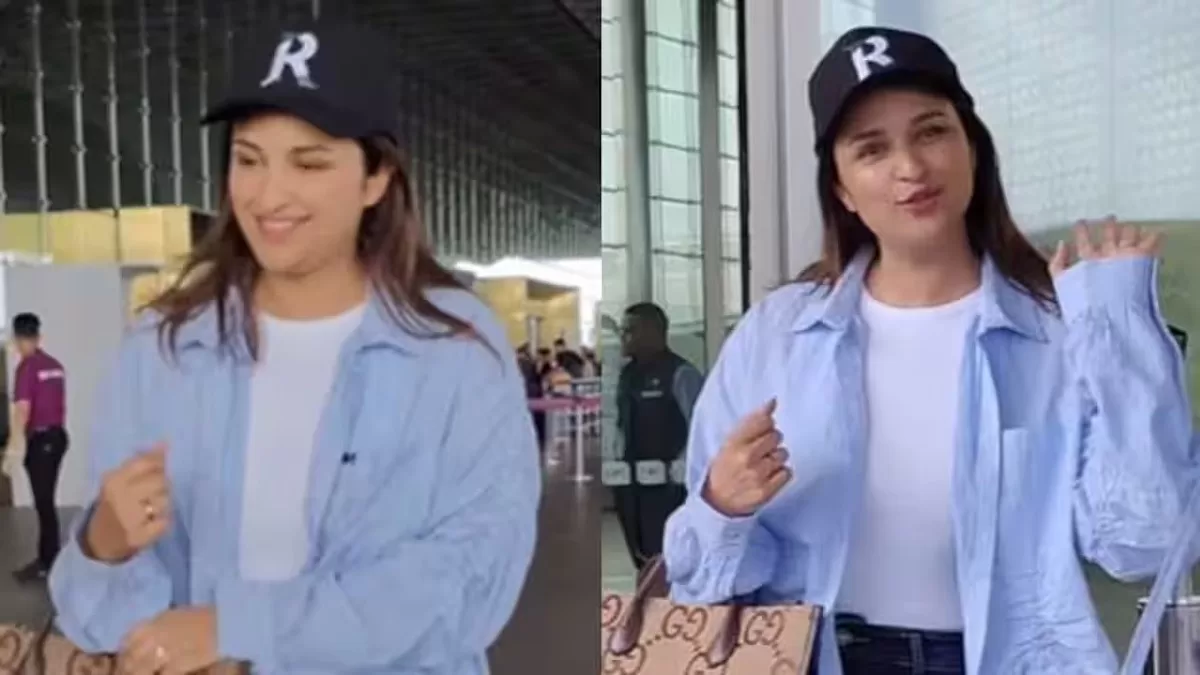 Parineeti Chopra and politician Raghav Chadha are preparing to tie the knot on September 24 in Udaipur. The bride-to-be was recently spotted at the Mumbai airport, creating a buzz with her chic pre-wedding style. The actress was a vision of elegance in an oversized blue shirt, perfectly complemented by blue denim and stylish white sneakers. However, what caught the attention of her fans was the unmistakable glow of happiness on her face.
Parineeti Chopra's Cap with 'R'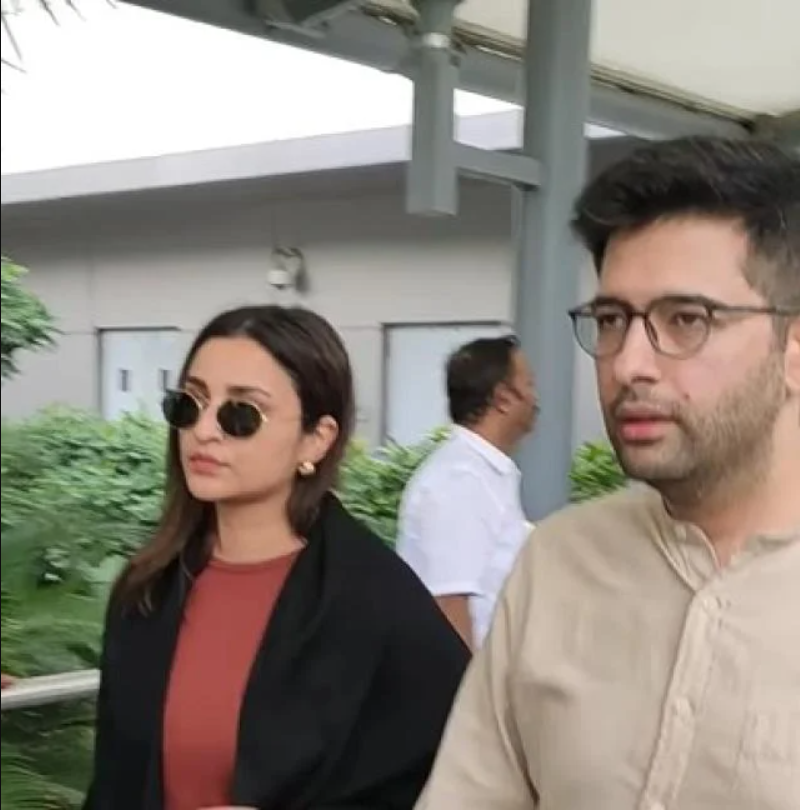 Adding a sentimental touch to her attire, Parineeti sported a cap featuring the letter 'R' – the initial of her soon-to-be-husband, Raghav. This touching gesture didn't go unnoticed by her admirers, who showed her love and appreciation on social media. Among the comments, one fan praised her look, writing, "Looking awesome 😍," while another cleverly noted, "R for Raghav 👏👏👏." Heart emojis filled the comments section, reflecting the affection and excitement surrounding the upcoming wedding.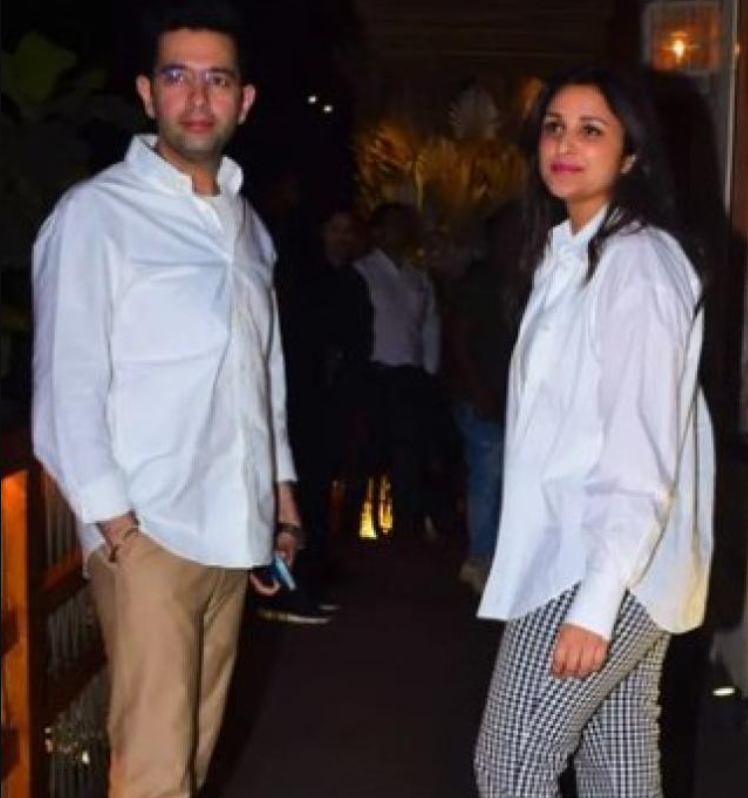 However, a section of the fans also trolled the actress and wrote that she is overdoing it. "Shuru shuru mein hota hai," wrote one netizen.
Parineeti and Raghav's wedding festivities are set to be a grand affair. According to a viral wedding card, the nuptials will be hosted at the Leela Palace, followed by a 90s Bollywood-themed party, promising lots of nostalgia. A welcome lunch for the guests is planned for September 23, and the couple will also host a wedding reception in Chandigarh on September 30.
Parineeti Chopra and Raghav Chadha's Wedding Preparations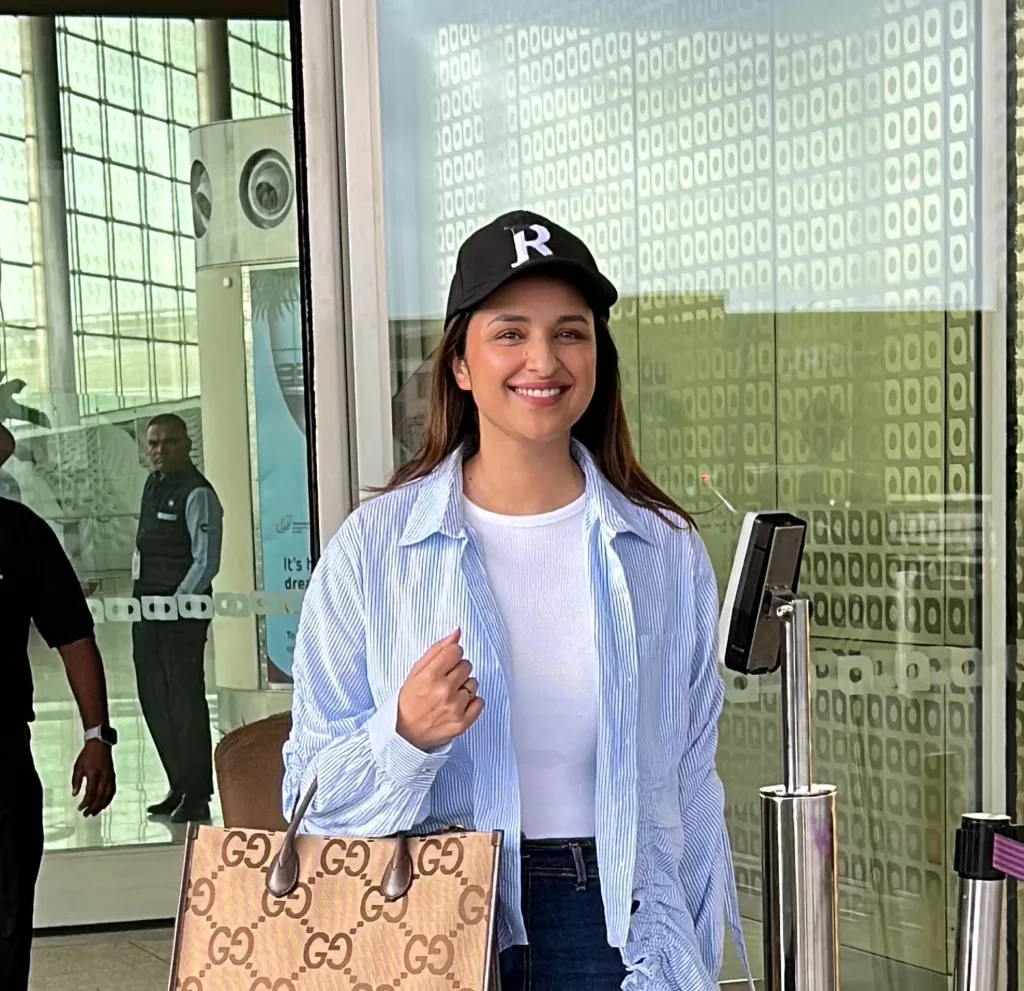 During a press conference, Raghav shared his joy about the wedding. He assured eager fans that they would receive details very soon. With smiles all around, he playfully remarked, "Aapko bohot jaldi bataunga shaadi ke baare mein. (Will tell you very soon about the wedding.)"
The engagement ceremony of Raghav and Parineeti took place on May 13 in New Delhi. The function was attended by family and close friends. The special occasion also saw the presence of Priyanka Chopra who graced the event without her husband, Nick Jonas. With the wedding date drawing near, fans and well-wishers eagerly await this beautiful union between the actress and the politician