With India experiencing the highest increase in COVID-19 cases as the pandemic's second wave hits the country like a typhoon, we can pray and help those in need. Understand that the situation is out of control, and that people are losing hope as a result of the panic. Many stars from the film industry have once again stepped forward to support the needy and help them in any way they can. Following in the footsteps of Ranbir Kapoor, Bhumi Pednekar, Alia Bhatt, Sonu Sood, Richa Chaddha, Swara Bhaskar, and others, actress and fitness enthusiast Shilpa Shetty has expressed her sympathy with those fighting the deadly COVID-19 virus.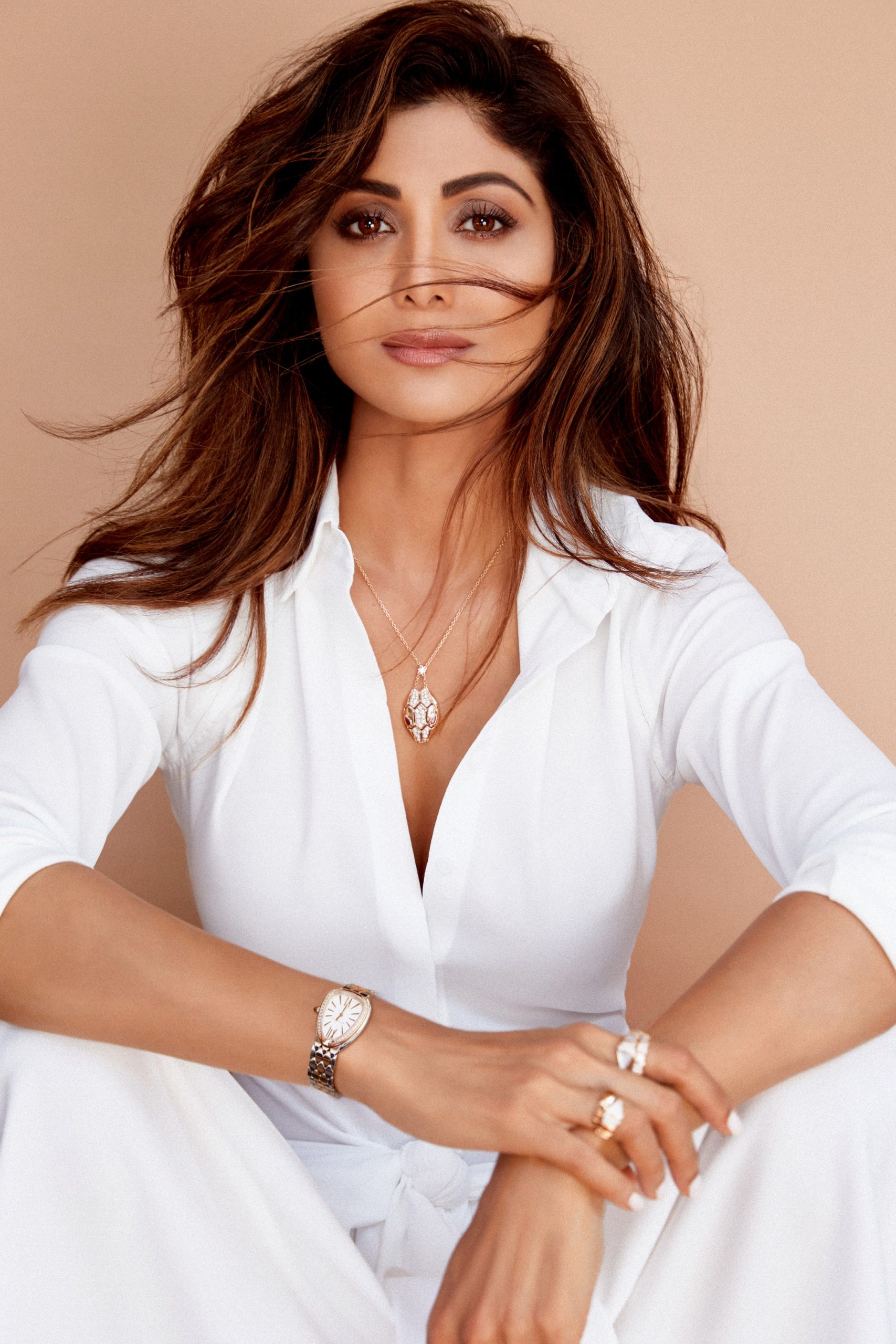 Shilpa Shetty has come forward to help the affected families, homeless children, and anyone who is dying of hunger due to a lack of money to buy food. She recently took to Instagram and shared a video in which she was on the verge of breaking down as she spoke about the disheartening situation in the country, the actress informs all about joining hands with an organization providing food for those also battling hunger amidst the lockdown and how she will help people to get food.
Shila Shetty can be seen urging people and her colleagues in the film industry to come forward and donate as much as they can to help people in any way they can. "We are not just losing people to covid, but we are also losing people to hunger, to a lack of oxygen, to a lack of timely medical care," she said in the video. She also urged people to stay indoors and take precautions such as social isolation and getting vaccinated against the virus.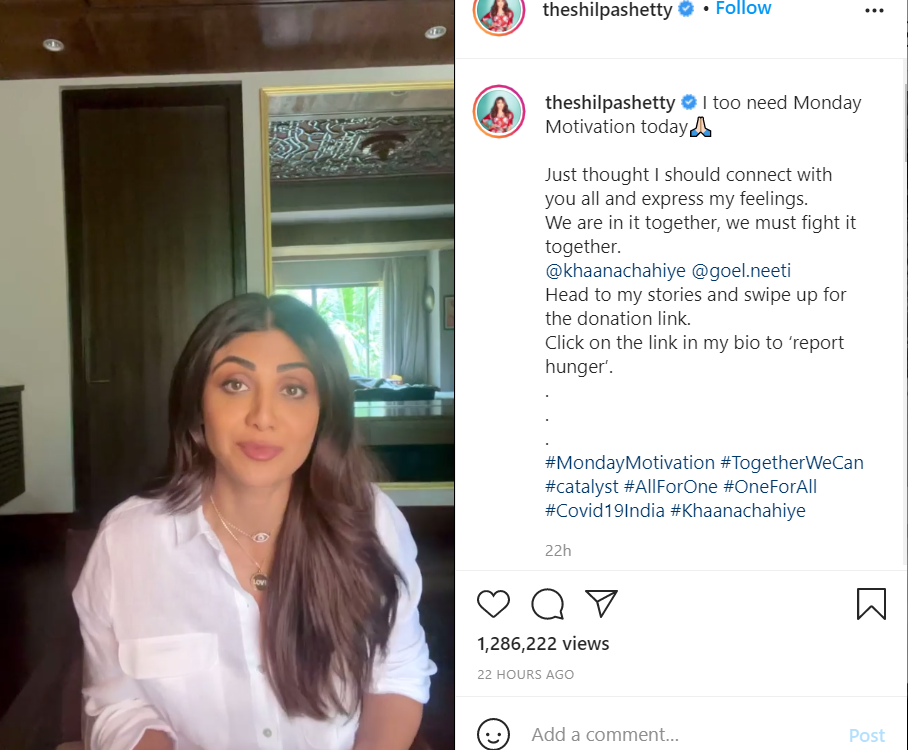 She shared this video with the caption, "I too need Monday Motivation today Just thought I should connect with you all and express my feelings." We are all in this together, and we must fight together." She also praised and praised frontline workers for remaining vigilant since the deadly virus engulfed the world.