Shilpa Shetty Is On The Verge Of Breaking Down In Her Recent Insta Video, She Joins Hands With A Platform To Eliminate Hunger During Pandemic
With India facing the worst spike in COVID-19 cases as the second wave of the pandemic hits the nation by a deadly storm, we can pray and help those who are in need. Understand that the situation is getting out of control and due to panic people are losing their hopes. Many stars from the film fraternity have once again come forward to help the needy and supporting them in any which way possible. After Ranbir Kapoor, Katrina Kaif, Bhumi Pednekar, Alia Bhatt, Sonu Sood, Richa Chaddha, Swara Bhaskar, and more, actress and fitness enthusiast Shilpa Shetty too has extended her support for the ones battling against COVID-19 deadly virus.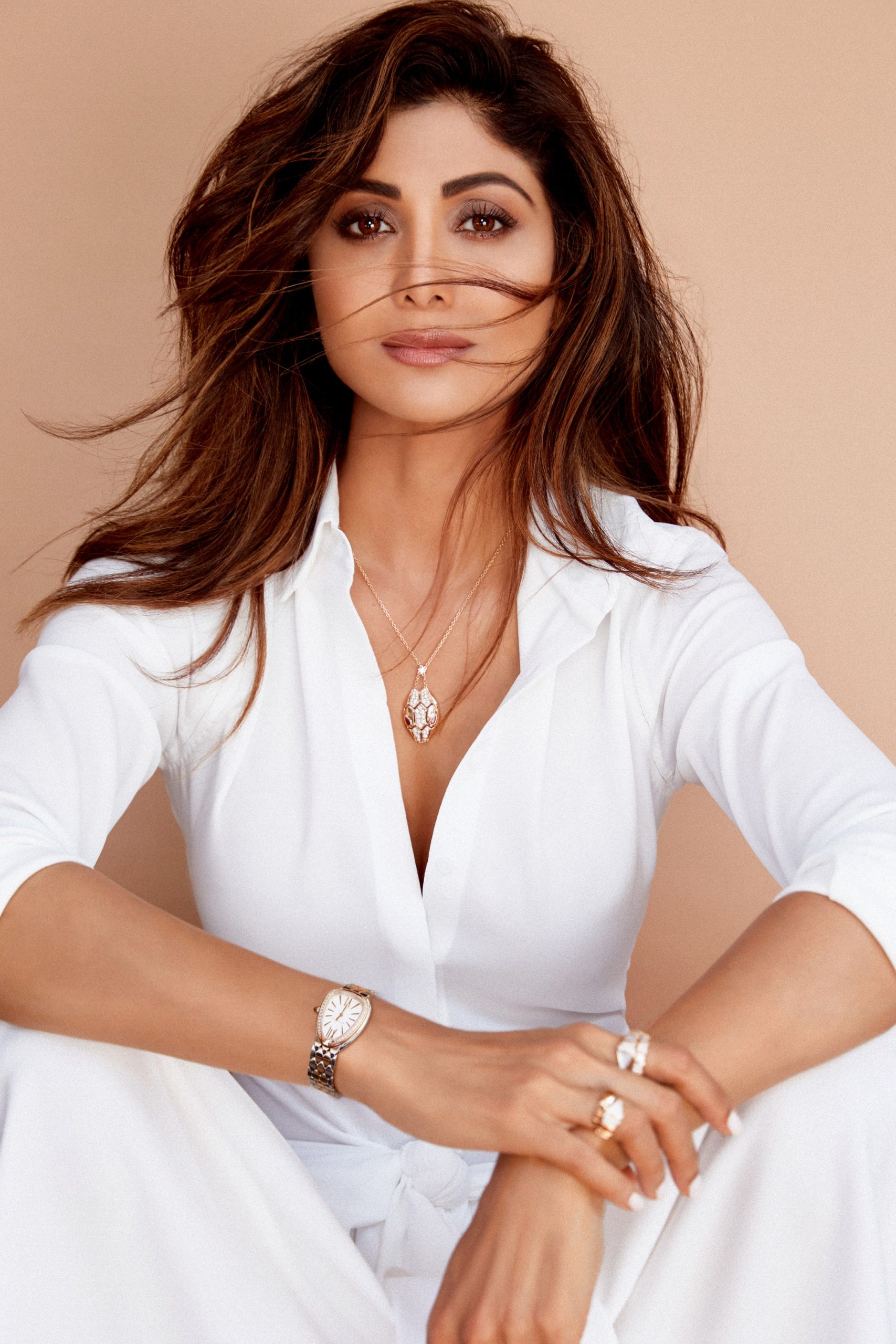 Shilpa Shetty has come forward to help thee affected families, homeless kids and anyone who is dying of hunger because of no money to buy food, she recently took to her Instagram and shared a video in which she was on the verge of breaking down as she speaks about the dishearting situation in the country, the actress informs all about joining hands with an organization providing food for the ones also battling hunger amidst the lockdown and how she will help people to get the basic food.
Shila Shetty can be seen urging people and her colleagues from the film fraternity to come forward and donate as much as possible to help people in any which way possible. She mentioned in the video, "We are not just losing people to covid, but we are also losing people to hunger, to the lack of oxygen, to the lack of timely medical care." She also urged people to stay indoors and follow safety measures by social distancing and also getting vaccinated against the virus.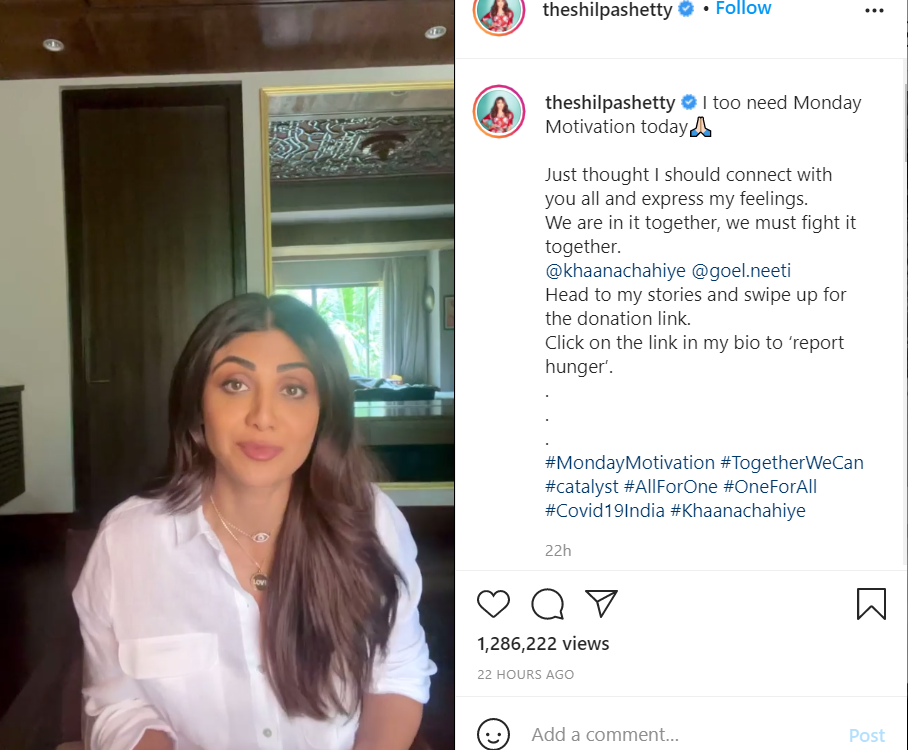 Sharing this video she wrote in her caption that could be read as, "I too need Monday Motivation today Just thought I should connect with you all and express my feelings. We are in it together, we must fight it together." She also saluted and paid tribute to the frontline workers for being on toes right from the day, this deadly virus gripped the world.