Netizens Trolled Ananya Panday For Her Facial Expression; Says, "Struggle Se Constipation Hogya"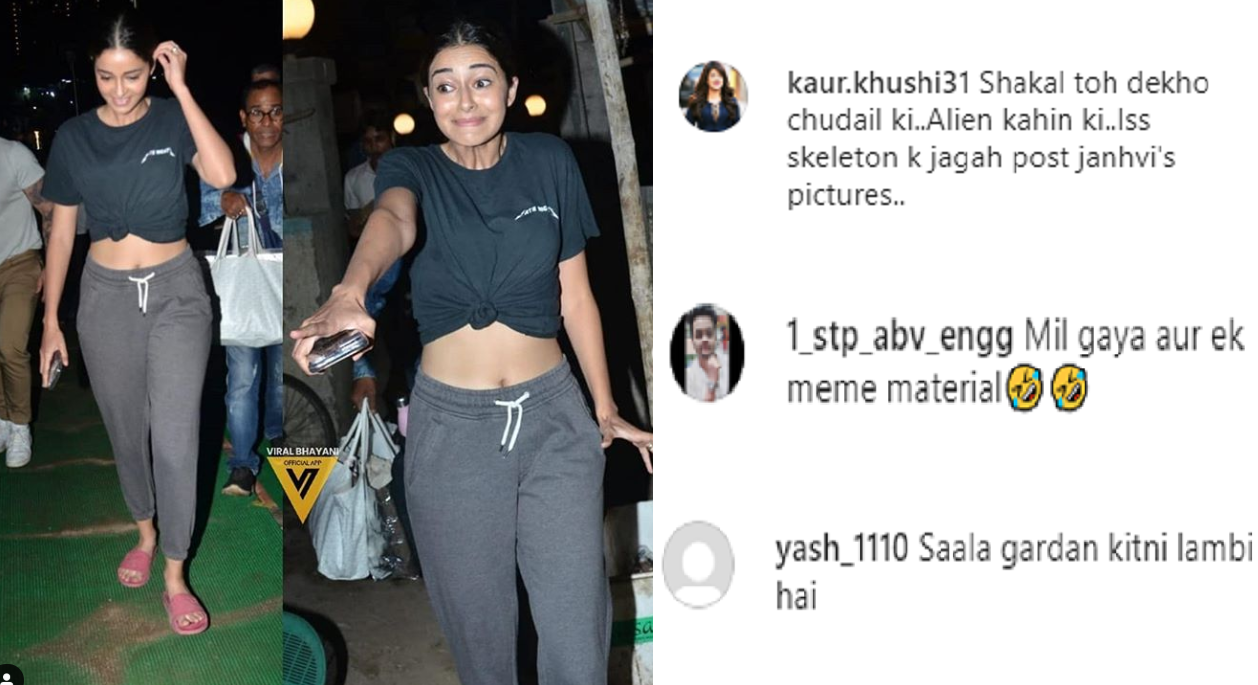 Ananya Pandey has become the butt of all jokes since she made a comment on having struggled in her life to reach the position that she's in. She was smashed badly by Gully Boy star Sher who said that where her struggles end, the struggles of others start. This led to many viral memes and jokes where she was trolled badly. Now, a picture of her was out on social media and she is back in a field and has become an inspiration for the memers.
As soon as the picture was out, reactions started pouring in. Netizens didn't want to miss this opportunity and they started making fun of her with reference to her struggle remark. Have a look:







For the uninitiated ones, previously, Ananya spoke on the issue of nepotism. SOTY 2 actress stated, "I have always wanted to be an actor. Just because my dad has been an actor, I will never say no to an opportunity to act. My dad has never been in a Dharma film, he never went on Koffee With Karan. So it's not as easy as people say. Everyone has their own journey and their own struggle."
Ananya was heavily trolled right after she appeared in a chat show when she compared the struggle of an outsider with the fact that her father has never been invited on Koffee With Karan or has not worked in a movie of Dharma Productions till date. the chat was also attended by many other young actors and one of them was Siddhant Chaturvedi whose response to the Ananya's struggle was quite savage as he said, "Jahan hamare sapne pure hote hai wahan se inki struggle shuru hoti hai" (Their struggle starts from where our dreams get fulfilled).