Shilpa Shetty Hits Her Head After Telling The Paps "Muh Me Ghuske Photo Loge?"Fans Call It 'Karma' Check It Out!!!
Shilpa Shetty was spotted on November 16, 2022, and she reacted angrily to the paparazzi for their actions. She, however, received abuse for it. Everywhere they see celebrities, the paparazzi are obsessed with catching the ideal shot of them. But because of the extreme popularity, occasionally the encounters are not well received by the celebs. Celebrities frequently criticise paparazzi, from getting lashing out to being labelled intruders. Shilpa Shetty, an actress, had a similar situation occur when she became irate with the media while out recently.
Shilpa Shetty Kundra stepped out in the city on November 16, 2022, and the paparazzi caught sight of her in her sports ensemble. The actress wore a glittering silver pair of leggings and a black t-shirt for the occasion. She accessorised with a tote bag, bright sneakers, a smartwatch, sunglasses, and kept her hair loose. While being photographed, she was in a happy mood. Shilpa, however, quickly became enraged and retaliated against the photographers by stating: "Muh mein ghus ke photo loge kya?" To watch the video, click here.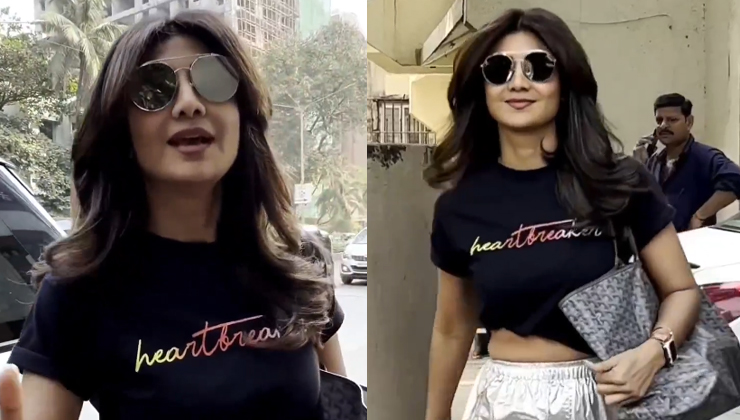 However, as soon as Shilpa said goodbye to the photographers and got into her car, she struck her head on the roof. Everyone was drawn in by the images, and the internet users weren't slow to mock the actress for treating the papa badly. They swamped the comment area of the post and attacked the actress, claiming it was instant karma. One person commented, "Instant karma hit," and another added, "Instant karma muh mey ghus kar nahi sar par Thakkar maar kar." View the remarks below: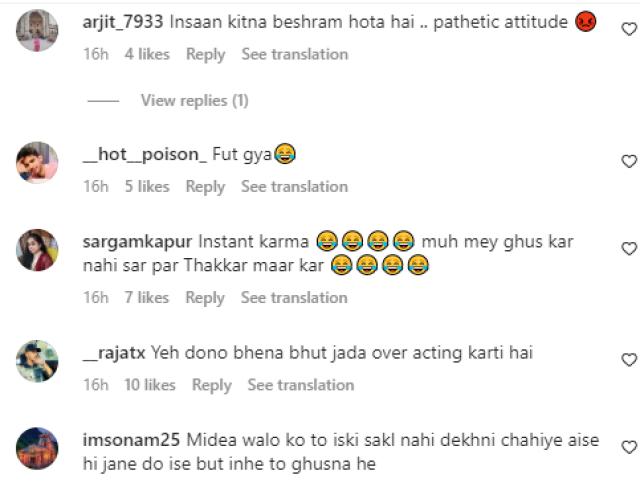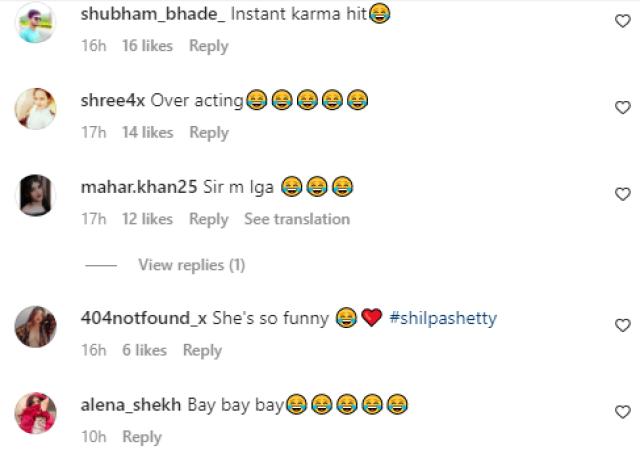 In the meantime, Shilpa Shetty posted a humorous video of her children Viaan and Samisha on her Instagram account to celebrate Children's Day on November 14, 2022. The adorable video showed the two brothers and sisters playing together and fighting. But the part that had us in splits was when Samisha grabbed Viaan's hair! As her brother cried out for assistance, the little munchkin cruelly tormented him. Shilpa sent a touching statement and a video along with it, revealing that her children are her stress-relievers. She might have written: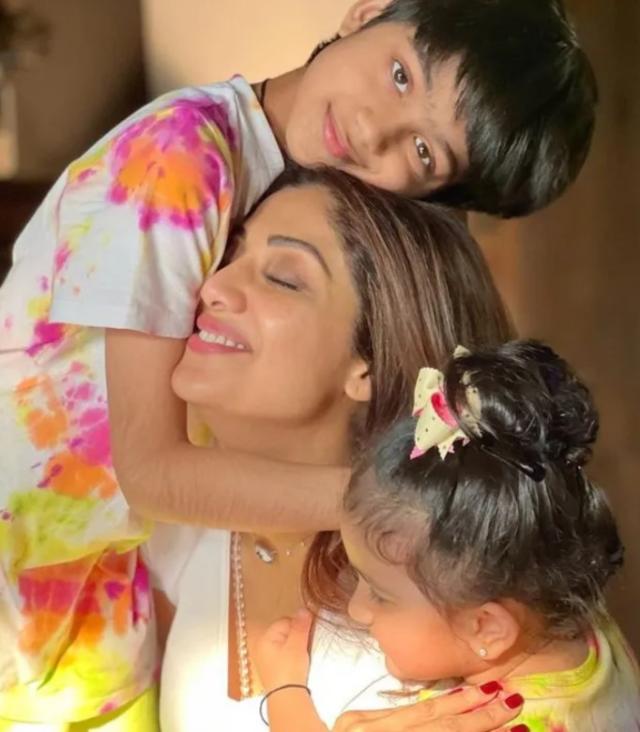 "These smiles are my #EverydayMotivation. Cannot thank these two enough for being the cutest stressbusters and energy-infusers in my life… this is THE reminder we all need to keep the kid in us alive and protect it at all costs. Happy Children's Day to every little soul full of sunshine in the world!"