Sushant Singh Rajput's Friend Sandip Singh Reveals Why Ambulance Driver Kept Calling Him
Many people have been grilled and accused as guilty in Sushant Singh Rajput's death case. While the NCB and CBI have already made many arrests in the case including Rhea's brother Showik Chakraborty and manager Samuel Miranda. Earlier Sandip Singh was also accused for hiding many things from media and people regarding Sushant's death. Now, he has finally come out of hiding and shared all the details. One such detail is regarding the constant calls he received from the ambulance driver.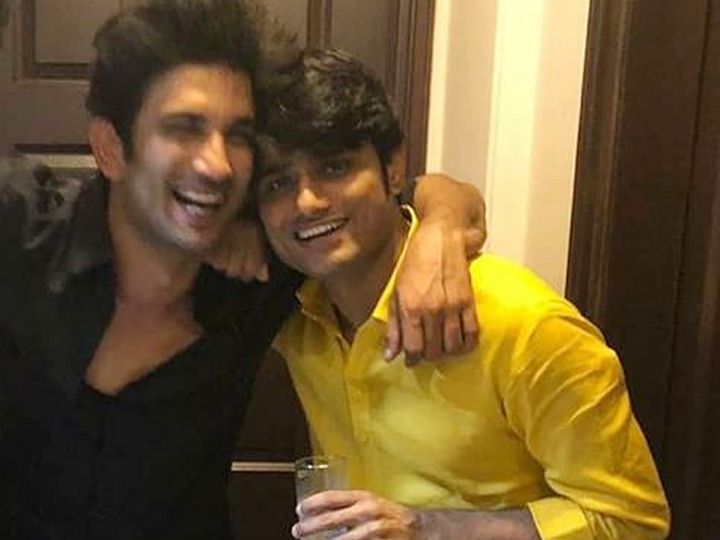 It was repoted by Republic that 4 calls were exchanged between Sandip Singh and the ambulance driver between June 14-16. He was one of those who rushed to Sushant's house on June 14 soon after he heard of the actor's death. Now, Sandip broke his silence and addressed allegations leveled against him, including allegations of Sandip sexually assaulting a minor in Mauritius. Talking about calls with the ambulance driver after Sushant Singh Rajput's death, Sandip Singh said that the driver was calling for his money which was paid in cash a few days later.
Talking to India TV, Sandip said, "Someone from the hospital might have given my number to him who called me up and asked for his payment. It was obvious that I did not ask his sister to clear the due considering the situation. I gave his number to Deepak Sahu who cleared his bill on not 14th but on the 15th and 16th. He was calling for his money which we paid in cash to him a few days later."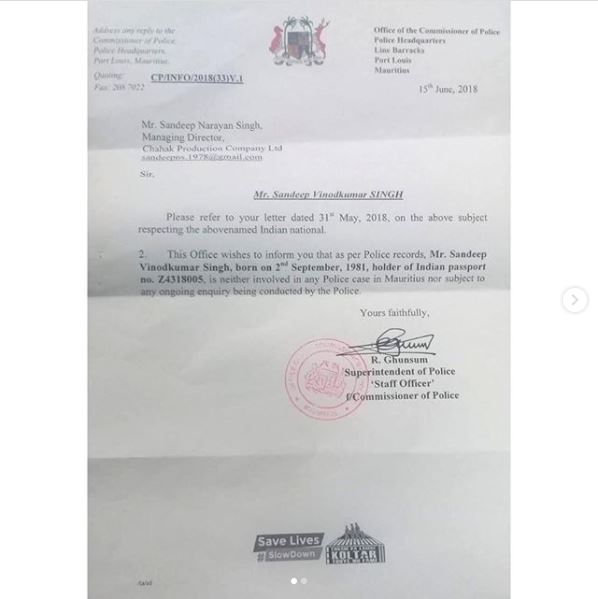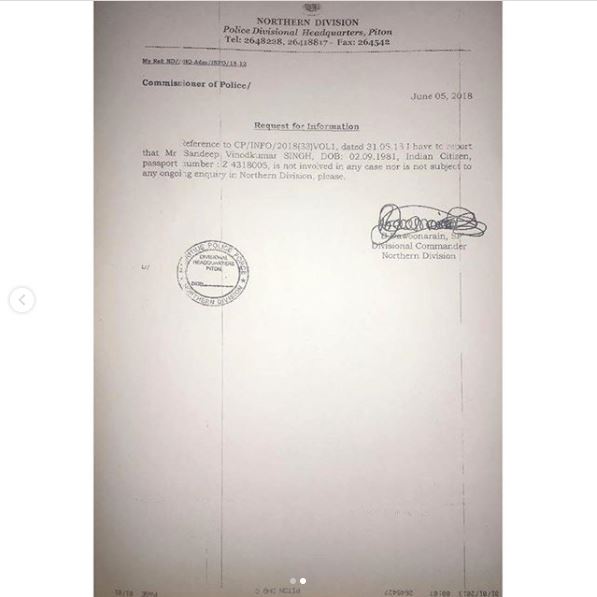 Speaking about the alleged sexual assault case in Mauritius, Sandip Singh denied them and said that there was no such case ever filed. He shared a clearance letter from June 2018 by the Mauritius Police, which reads, "This office wishes to inform you that as per Police records, Mr. Sandeep Vinodkumar Singh, born on 2nd September 1981, holder of Indian passport no Z4318005, is neither involved in any Police case in Mauritius nor subject to any ongoing enquiry being conducted by the police." Sharing this letter, Sandip wrote, "Just want to end the speculation on the planted Mauritius story to degrade my image of a self-made person out of jealousy and put me down. Sharing the letter from the Mauritius Police. There was no such case ever filed. #SandipSsingh"