Rupa Dutta Says Anurag Kashyap Sent Sexual Texts To Her, Confused Another Man For The Filmmaker
After actress Payal Ghosh made the shocking revelation that Anurag Kashyap tried molesting her and raping her after calling her to his home, the industry seems to have been divided into two. Many are still supporting Anurag Kashyap while others are supporting the actress. Now Bengali actress Rupa Dutta has come forward to show messages where a man named Anurag Kashyap was sending her sexually suggestive texts.
Rupa Dutta shared screenshots of her text chat with 'Anurag' on her social media accounts. "Hello friends. This is from the time in 2014 when I used to talk to Anurag Kashyap. His ID was Anurag Safar on Facebook. I stopped talking to him because he was talking inappropriately. This man does not even know the limit of disgusting behaviour. There is no respect for any woman in the eyes of Anurag Kashyap. Which is what I found out after knowing him. All of you must have come to know from my and Anurag's conversation. That is why Payal Ghosh's allegation is correct. Anurag Kashyap should be punished harshly. And he takes drugs too. Supplies to his artistes too. NCB should investigate, please. #arrestanuragkashyab," she wrote.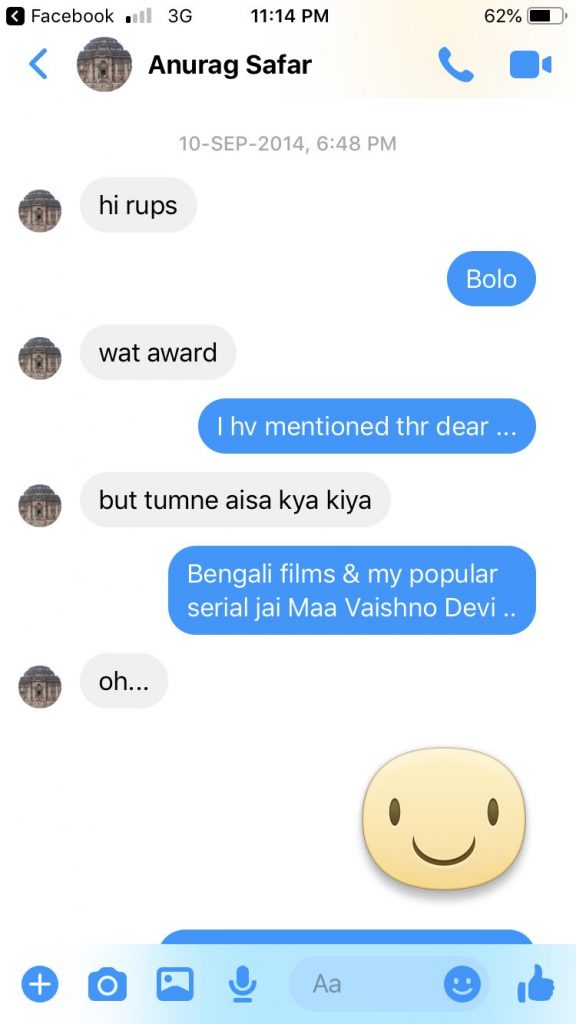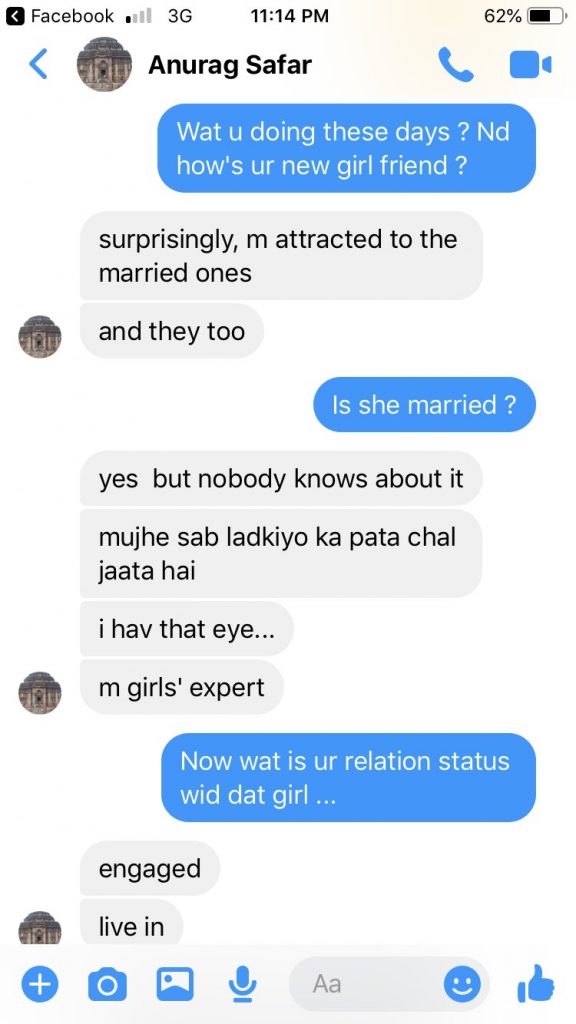 However, a report by Alt News says the account never belonged to the filmmaker. The Anurag Safar account was earlier in the name of 'Anurag Kashyap' and a few media outlets had even tagged it when reporting on Anurag's films. The user later changed the ID to 'Anurag Safar' in 2009. He did the same on Twitter as well. The user had also clarified that he is not the filmmaker. "Pl Excuse me friends!!! I am not film director or producer Anurag Kashyap. I am another Anurag. Please do not bug me considering him," he had written in a Facebook post in 2010. He denied it again on 2016 in a reply to a comment. "Have I ever claimed to be AK? Are you out of your mind?" he had written.