Rubina Dilaik Sparks Pregnancy Speculations With Her Latest Reel In a Floral Dress, Actress's Fans Are Excited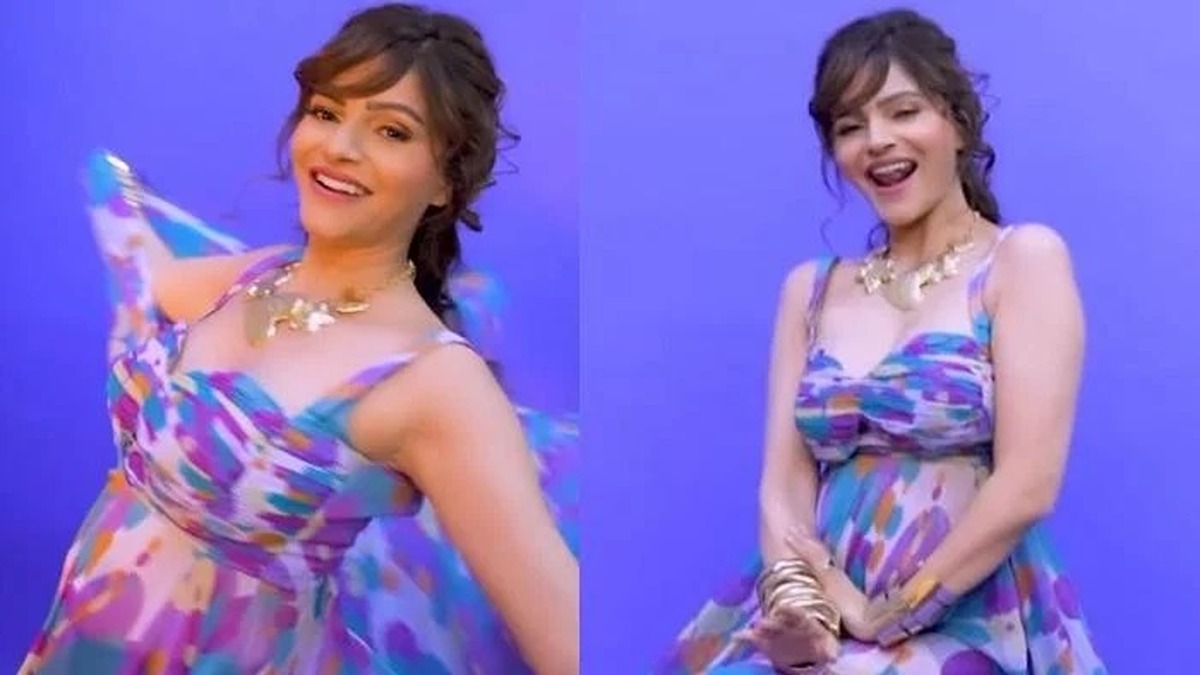 Rubina Dilaik, the talented and beloved actress, has recently become the talk of the town after she shared a reel on her Instagram account. Fans and followers have been buzzing with excitement and speculation, believing that Rubina might be expecting a little bundle of joy. The speculations were triggered by a visible bump in the video, leading many to wonder if the actress is pregnant.
Rubina Dilaik's latest Instagram post
The Instagram post in question showcased Rubina in a beautiful outfit, looking radiant and confident as ever. Her caption accompanied the video, where she eloquently spoke about embracing oneself and celebrating life's journey. The heartfelt message resonated with her followers, garnering an abundance of likes and comments.
Rubina Dilaik's Pregnancy
Although, amidst the appreciation and admiration, curious fans couldn't help but notice what appeared to be a slight baby bump. Rubina's tummy seemed slightly bloated, and this detail didn't escape the keen eyes of her adoring supporters. Additionaly, the comments section was filled with inquiries, with followers asking if the actress was indeed pregnant.
As the news spread like wildfire, it ignited a wave of excitement among Rubina's fans. The admirers were eager to know if their favorite star was embarking on the beautiful journey of motherhood. The speculation was fueled by the fact that Rubina has been known for her openness about her personal life. The actress has never shied away from embracing her real self in front of the audience. Her candid approach has endeared her to millions, and her followers are always eager to be part of every aspect of her life.
View this post on Instagram
Rubina Dilaik Yet To Confirm Pregnancy
However, It is entirely plausible that the apparent baby bump in the video could be a result of the outfit's design. The celebrities are often under scrutiny by the audience for their personal matters. It is yet to be announced by the actress herself about her pregnancy.