Ranveer Singh And Deepika Padukone Expecting Their First Child? Parineeti Chopra Asks The Actor To Confirm
Deepika Padukone and Ranveer Singh are one of the most adored and looked upon couples of the Bollywood industry. The couple makes young hearts flutter with their adorable PDA every time they step out together. The two have been together for years now but their love for each other seems to keep getting better and stronger with each passing day. Ever since they got married pregnancy rumours surface on social media every now and then.
But this time it was Parineeti Chopra who has asked the couple to confirm if they are expecting a child anytime soon. It so happened when Parineeti conducted an "Ask Me Anything" session on Instagram where a fan asked "Ranveer Singh Papa Ban Gaya" To which Parineeti responded by seeking confirmation from Ranveer by tagging him. "Please Confirm Ranveer Singh". The actor is yet to respond to Parineeti's query.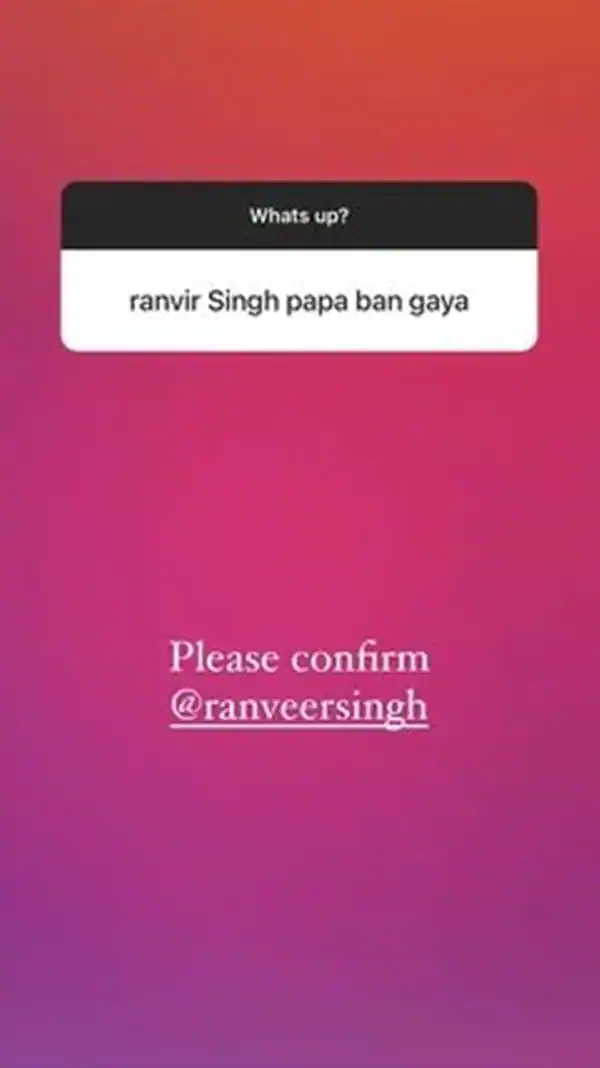 Earlier in an interview with Pinkvilla, Ranveer Singh had revealed that he has left everything about family planning to his wife Deepika Padukone. He said, "It's not my call really. Partly, it's my call but mostly it's just her and I allow her that".
Stay tuned for more such gossips.