Ranbir Kapoor Asking Alia Bhatt To Say SORRY To A Woman In An Old Video Goes Viral: Checkout Here!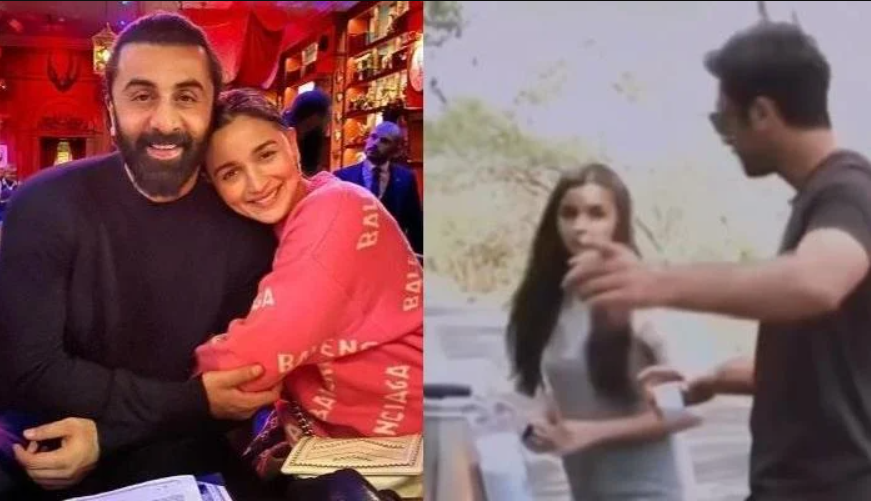 A rare video of Ranbir Kapoor and Alia Bhatt in which the former can be seen quietly tormenting the actress and forcing her to apologise to someone, which irritates her. The couple wed on April 14, 2022, in their Mumbai residence, leaving the entire country in awe of the photos and videos from the event.  Since their wedding, they've become rather loud about each other in interviews. Ranbir and Alia never miss an opportunity to give their devoted following true couple goals, whether it be by complimenting each other as a partner or by constantly being the other's loudest supporter.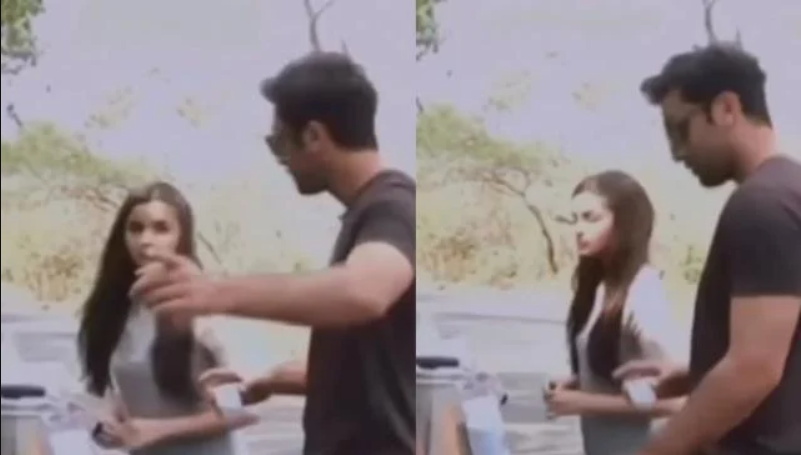 When Alia Bhatt and Ranbir Kapoor brought a baby girl into their life in November 2022, they celebrated being parents. Raha was given to the gorgeous infant girl by her inexperienced parents, and ever since then, Raha has been the centre of attention. Even though we can't see Raha's face well, even a fleeting sight of her can make our hearts melt. Even in their individual interviews, discussions about their daughter Raha frequently take centre stage.
Even from the period when they weren't allegedly dating, the internet is flooded with previously unreleased footage and images of Alia Bhatt and Ranbir Kapoor. Most of the glimpses into their history are adorable, but there is one clip that is just the contrary and must be watched by every admirer of this adorable couple. In the video, Ranbir and Alia can be seen posing in front of a bicycle that has a steel box and some plastic drinking glasses on top.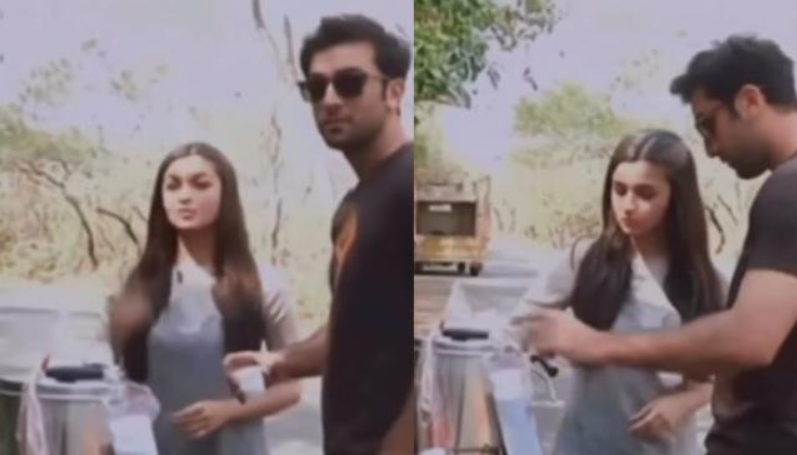 Actress Alia Bhatt can be seen in the video picking up a plastic glass and placing it on the other side of the container. Ranbir Kapoor instructed her to apologise to the owner of the bicycle as soon as he saw it. After discovering her error, Alia apologised to the actor who had spoken to her about the used and new plastic glasses. It was too adorable to overlook the way Ranbir gently harassed Alia and forced her to apologise. Click here to watch the video.
Ranbir Kapoor said that his daughter, Raha, is Alia Bhatt's exact counterpart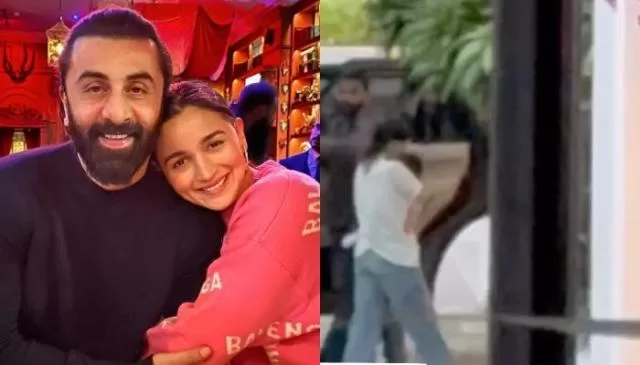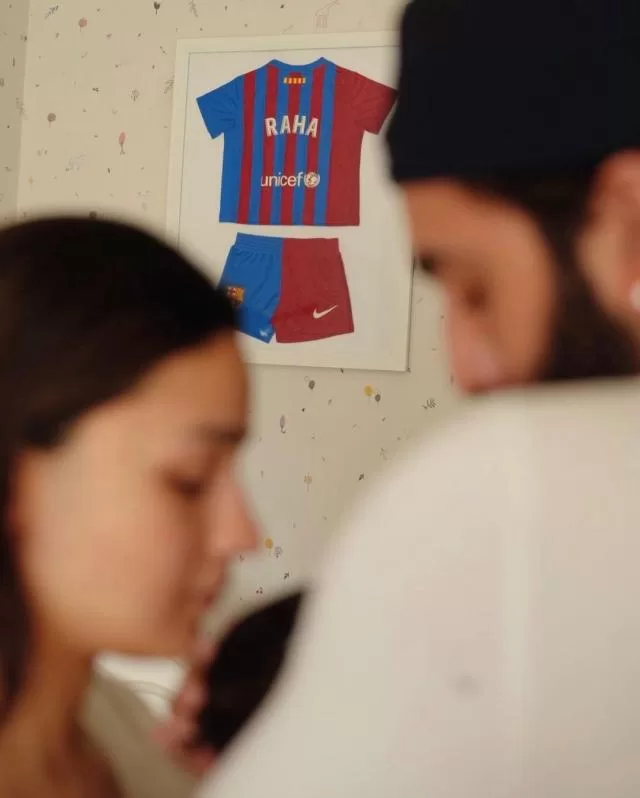 In an interview with a media outlet, a trusted source close to the Kapoor family revealed a lot about Ranbir Kapoor and Alia Bhatt's gorgeous newborn child. According to the source, the baby girl is an exact replica of her mother. The insider further said that even Ranbir, Raha's adoring father, acknowledged that Raha and Alia resemble one other in an uncanny way. The insider added that given the degree of similarity between Alia and Raha, no one would be able to distinguish any differences if childhood photos of the two women were examined.