Ram Gopal Varma's Dance With A Girl Goes Viral On Social Media; Director Says It's Not Me
Director Ram Gopal Varma is known for giving us some of the most the cult and raw films of Bollywood like Satya, Sarkar, Company, and many more. He's also known for calling a spade a spade and speaking his mind without any fear. In the past, the director has made headlines for speaking about various issues and has even given controversial statements.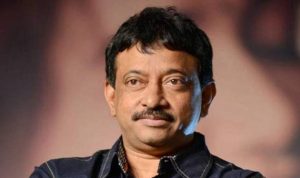 However, this time Ram Gopal Varma has not given any statement or commented on anyone but it's his video that is doing the rounds on social media platforms. In the video, a girl can be seen cutting her birthday cake and Ram Gopal Varma can be seen holding her hand while she is doing so. Although, netizens are surprised to see the director grooving and behaving slightly oddly with the girl some are even speculating that the director is drunk at the party.
After the video went viral, Ram Gopal Varma took to his Twitter handle and wrote, "'This video of me circulating on social media, I swear on Balaji, Ganpathi, Jesus…etc…etc is not me." But it seems that the netizens aren't ready to buy what RGV has to say and many are commenting that they didn't know about this hidden talent of the director. Some even praised the dancing skills of RGV.one of the user also wrote' wow sir you dance so well we are surprised to see that. Another user wrote, 'great going sir'.